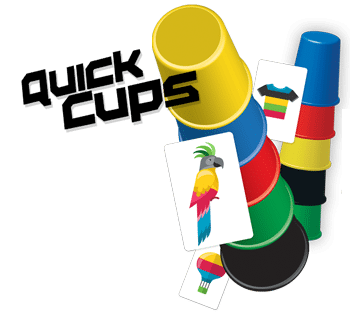 Does your family love fast-acting, quick-thinking games? We do! They usually tend to get everyone active, engaged and laughing. Quick Cups is one of those games! It's a fast-paced family game of matching and stacking cups to a picture! To play, everyone player gets a set of five cups in five different colors. Once a picture card is turned over, each player races to line up or stack up their cups in the same color order as the picture. When the picture is horizontal, you line your cups up. When the picture is vertical, you stack them up. The first one to finish first and ring the bell wins the card! Win the most cards after all have been played, and you win the game!
Quick Cups is a great game where kids can outperform their parents if they have a quicker eye and hands! It's a game for everyone to play and ANYONE can be the winner!

To see how it's actually played, check out the Quick Cups video from Spin Master above and then enter our giveaway for a chance to win 1 of 3 grand games packages including Fibber, Moustache Smash, Boom Boom Balloon, Shark Mania, Rapidoodle, and Quick Cups! Also – 10 Fantastic Runner Up Prizes of the Quick Cups Board Game!
About the Author
Latest Posts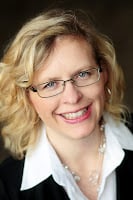 I'm a busy blogger and happy auntie of Little R, who I spend time with several days per week – which ends up being the FAVORITE part of my week! We love to cook together, do crafts, play outside and turn boring errands into fun adventures.