The Total Solar Eclipse is happening in just a few weeks on August 21st, and Safety Glasses are in HIGH demand! If you are interested in using safe solar glasses you need to order quickly to make sure you get them in time.
Millions of people across the country will be able see one of nature's most amazing spectacles — a total eclipse of the Sun as the the Moon completely blocks the Sun. It's a rare occurrence that is not to be missed AND a great teaching moment for kids. BUT, you need to be prepared with safety precautions! Purchasing the correct eyewear to watch a solar eclipse is important. Normal sunglasses will not protect from the intense rays when the moon passes over the sun. These custom eclipse glasses are made with scratch resistant black polymer material with an optical density of 5 or greater. This ensures that you will have the best viewing experience. Don't miss the first USA total solar eclipse in 38 years.
When will you be able to see the Solar Eclipse from where you are? Here is a great map to help you plan your viewing.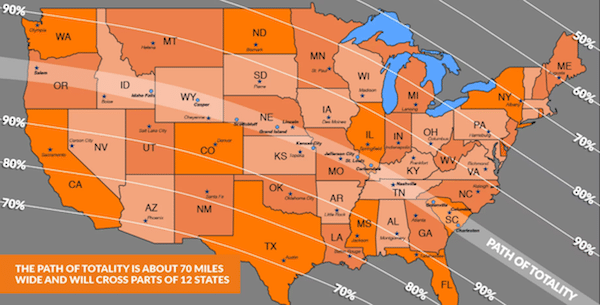 Solar Eclipse Glasses Information:
Safe Solar Viewing – CE and ISO Certified
Safely view the spectacular eclipse on August 21, 2017
CE and ISO certified safe glasses
Glasses sold in 15 packs, and informational Solar Eclipse Book available
Supplies are limited, so order now to be sure you're ready for this event!
They are also offering FREE SHIPPING. No coupon code required. Hurry and order yours today!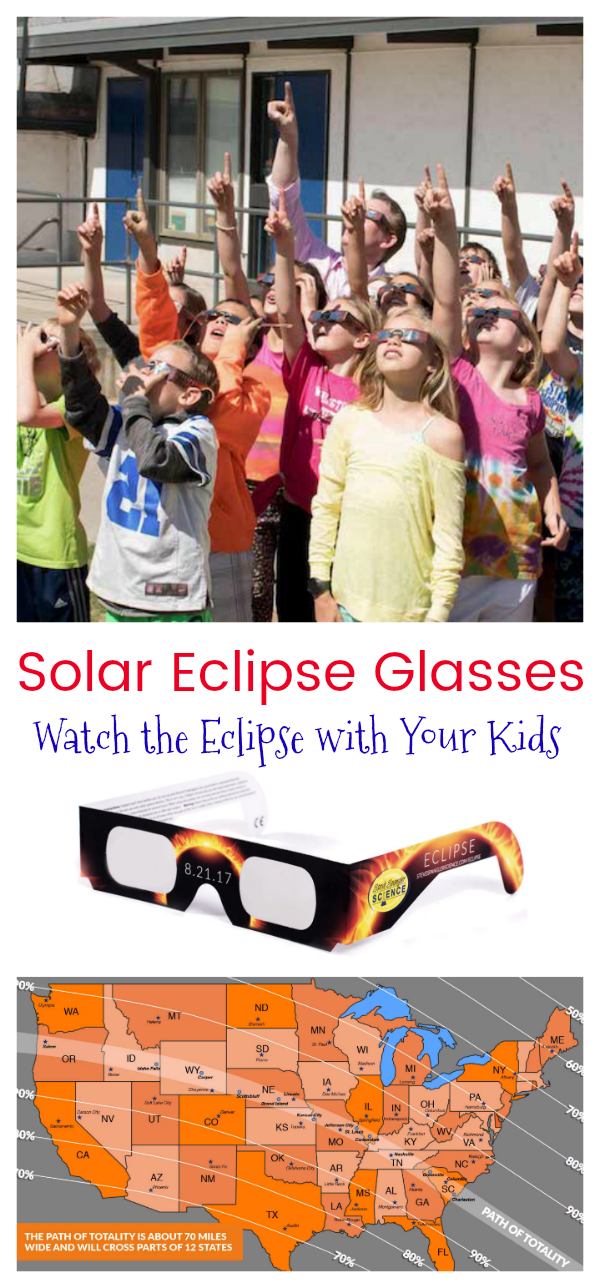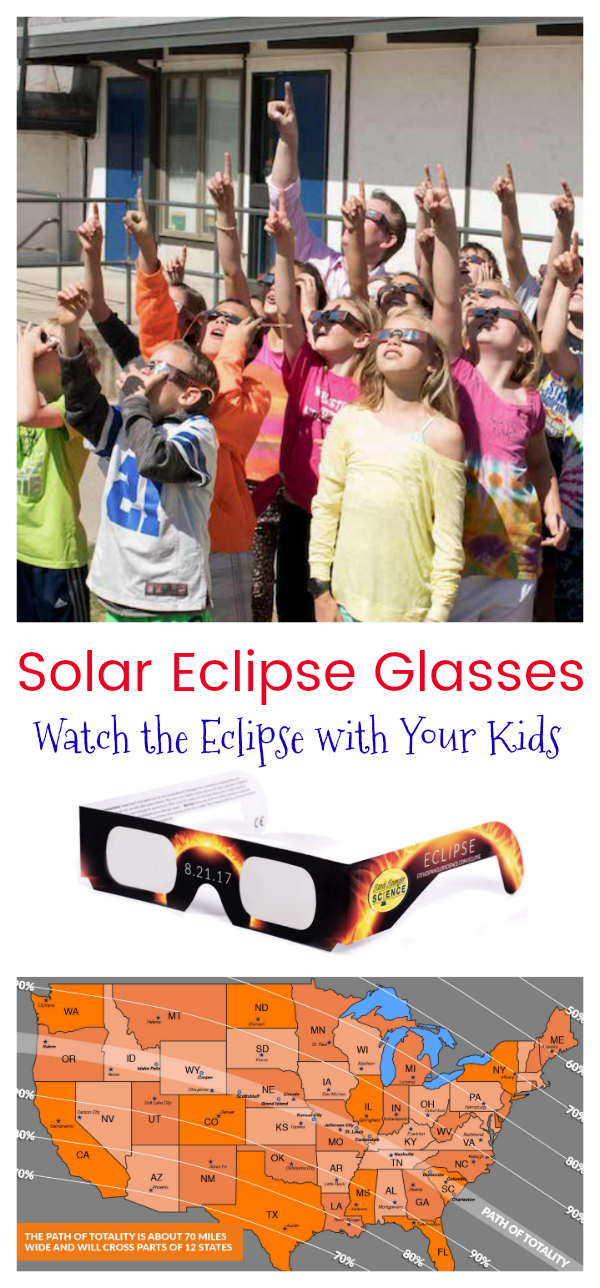 About the Author
Latest Posts