Take a look at your photos on your phone or other electronic devices.  How many photos do you have sitting there?  100? Many, many more than that? I know I have, on average, 500+ photos and a few videos on my phone at all times. Being a mother, I come by it naturally.  I can not even begin to tell you how many times I have taken a photo and thought the words, " I have to print this" or "This would be awesome on my wall".  The fact is, they will remain on my phone or a photo storage service until I print them. Good news – that just got easier! Busy Mom problems, right?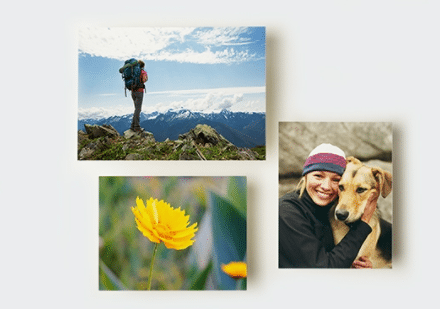 Amazon has launched a photo printing service that allows all customers to print their memories.  Prime members can upload images to their Prime Photos account, print the product of their choice, and receive free delivery. If you're not a Prime member, you'll receive 5 GB of storage free on Prime Photos and be able to print your favorite photos.  Prints start as low as $0.09.
If you are already using Amazon Photo Storage then printing your photos with Amazon Prints is that much easier. Not only will you have the ease of printing your photos but you have photo gift options at your fingertips.  Photo books, photo canvases (my weakness), photo calendar creation, cards for holidays and even large prints are done simply.

I have told all my relatives about this service and it has helped out tremendously with holiday cards, birthday cards, and even the yearly calendar purchase. I purchase a customized calendar every year for my family. The options available are plentiful.
Give it a try today with a few of your "need to print" photos!
Reader Giveaway: Enter for a chance to win an Amazon gift card! There will be a 1st prize of a $500 Amazon gift card and five $100 Amazon gift card 2nd prizes! Giveaway ends June 20, 2017 at 11:59pm EST. Enter to win via the giveaway form below. Good luck!
Thanks to Amazon for sponsoring this post and providing prizes for the giveaway!
Amazon, Fire and the Amazon Fire TV logo are trademarks of Amazon.com, Inc. or its affiliates.