The Gymboree Labor Day Sale is happening now through September 7th with lots of savings to be had.  Take 40% off EVERYTHING at Gymboree.com, and up to 70% off clearance items!  This is a great time to get more school clothes, Christmas gifts, or even buy some inexpensive play clothes from the clearance section.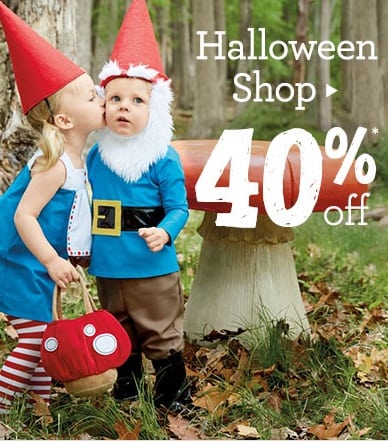 If your kids still need an outfit for Halloween, the Gymboree Halloween Shop is on sale for 40% off!  Prices start as low as $3.60 after discount for really cute Halloween socks, and there are good deals on really adorable costumes.

The clearance section is one of my favorite places to get basics, pajamas, play clothes, or clothes that kids are too little for right now that they could possibly grow into next year.  Prices start as low as $5.99, or as low as $1.79 after discount for socks.  Shop the Gymboree Labor Day Sale now!