This is BIG news for Schleich fans! For the very first time EVER, Schleich is having a stock up sale! From today, June 11 until June 13 you'll save up to 75% off on select figurines and playsets on the Schleich website. This makes it the ideal time to stock up for holiday and birthday gifts or to find things to help keep your kid's imagination running all summer long.
We love Schleich toys for their quality and durability and how they set the stage for hours of creative play. From animals to fantasy creatures (and of course the lovable Smurfs!) they have something every kid will love.

Here are just a few of the things you can find in this fantastic sale.
Schleich Stock Up Sale
Single Figurines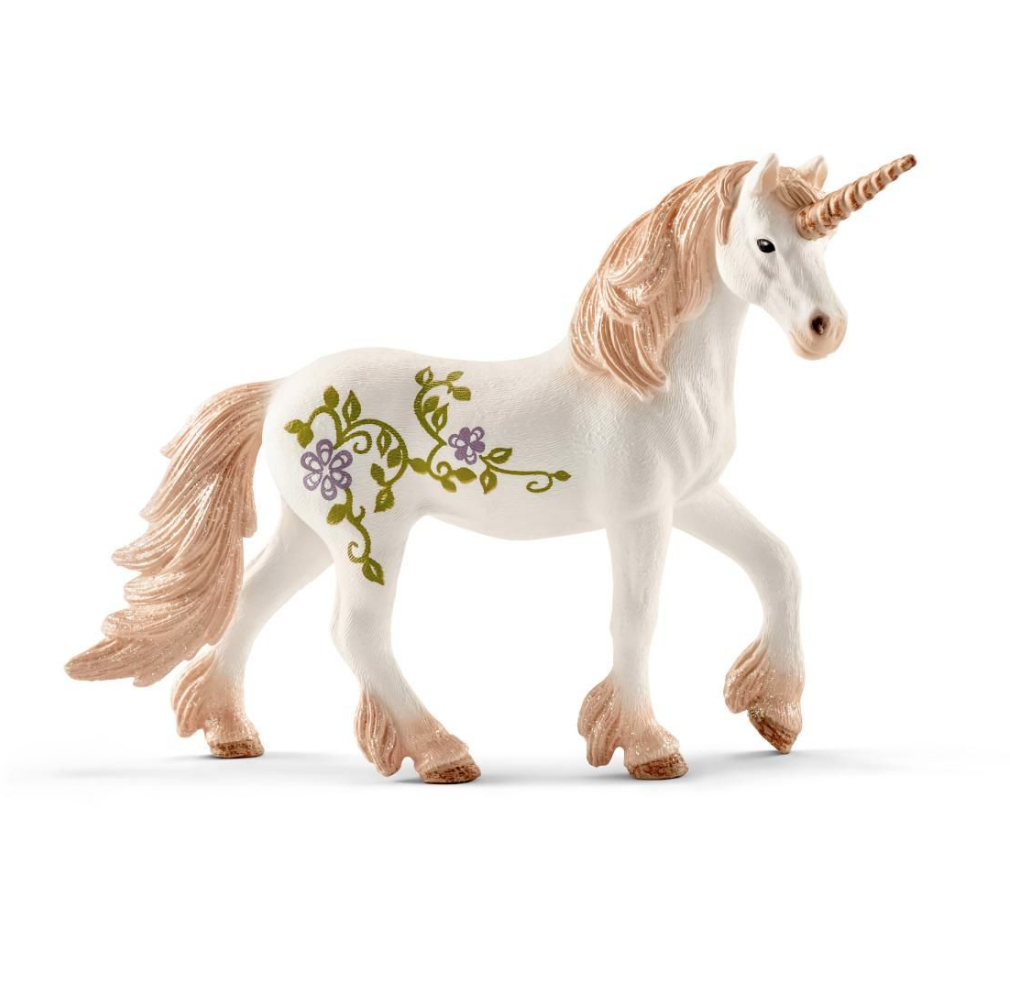 Standing Unicorn 70521 – Originally $19.99 | On sale for $3.99 –
One of the most mysterious and magical creatures in all of bayala is this unicorn. Back at home, the elves that have seen it report being amazed by its beauty, so that everyone wants to see it. Do you also want to meet it one day?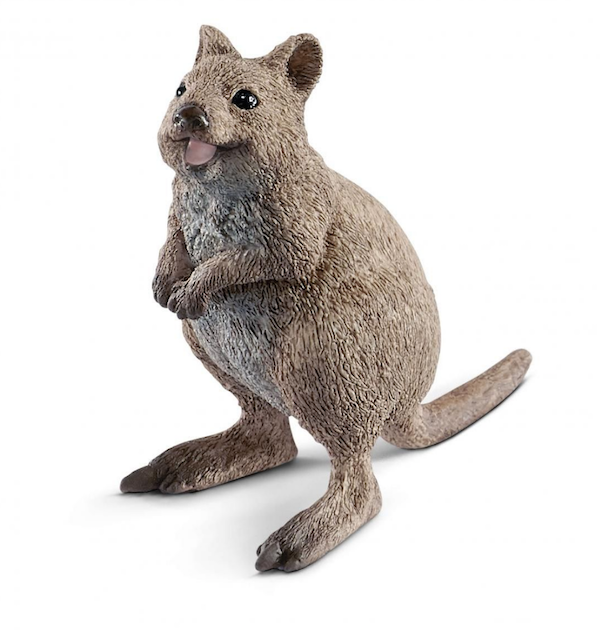 Quokka 14823 – Originally 3.99 | On sale for $1.99 –
Quokkas are peaceful little marsupials. They belong to the family of kangaroos and are therefore also called short-tailed kangaroos.
Figurine Packs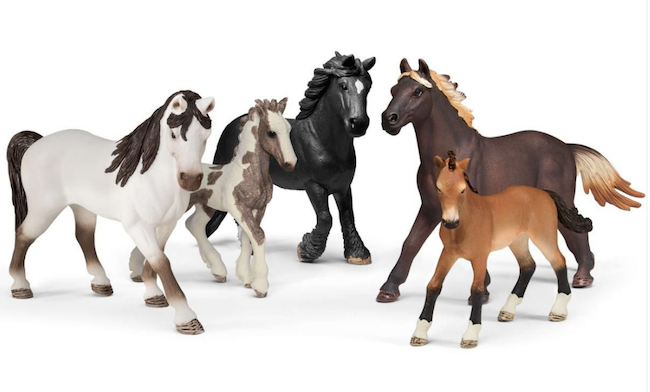 5 Horse Collector Pack 72113 – Originally $29.99 | On sale for $9.99 –
Tennessee Walkers, Tinkers and Mustangs are among the most popular horse breeds, and make excellent riding horses. Tennessee Walkers are famed for their smooth gaits, Tinkers for their gentle temperament and great stamina, and Mustangs for their wild, freedom-loving character.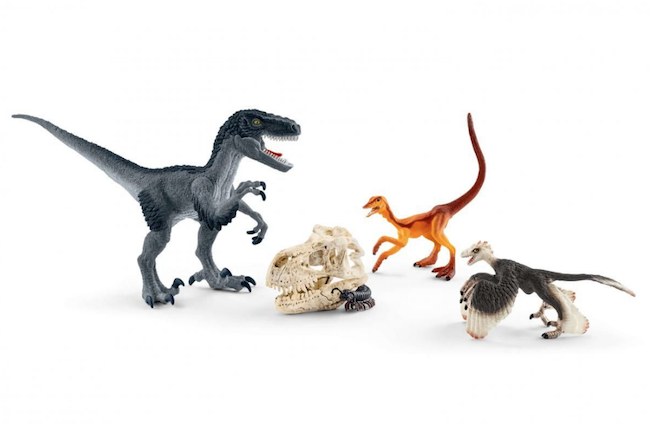 3 Raptors on the Hunt 72128 – Originally $24.99 | On sale for $9.99 –
The Velociraptor, Compsognathus, and Microraptor were some of the smallest raptors. From head to tail, the Velociraptor was a mere 2 m long. The Compsognathus was about half as long and the Microraptor's body length was only 40-80 cm. When they were hungry, however, they even preyed on animals that were bigger than them.
Playsets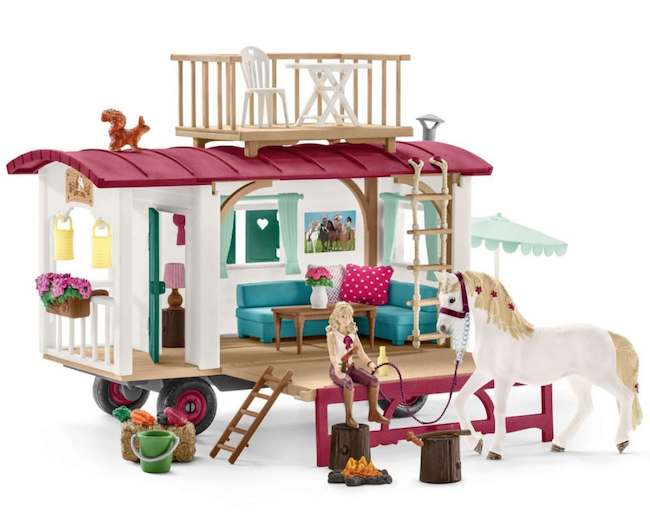 Horse Club Caravan 42415 – Originally $69.99 | On sale for $23.99
One day before Hannah's 12th birthday, the friends discover an old caravan and decide to make it the Horse Club headquarters. Whenever there's a puzzle to be solved, Hannah, Lisa, Sofia and Sarah meet there. The area beneath the removable roof becomes a shelter for their horses.The girls sit around the folding table and make themselves comfortable on the beautiful cushions. I wonder whether they've discovered the secret compartment yet?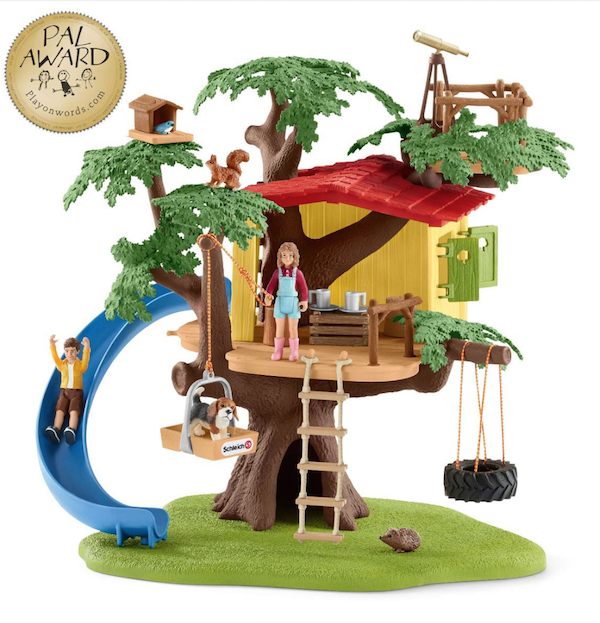 Adventure Tree House 42408 – Originally $69.99 | On sale for $39.99
Ben and Sarah can lark about, play and picnic for hours in the Schleich® tree house. Who hasn't dreamt of having their own tree house? The set contains a whole host of accessories and functions for hours of fun. With 2 human figurines, 4 animals and accessories. The Schleich® figurines are exceptionally detailed, lovingly painted and allow children to play and learn at the same time.
Schleich Free Shipping:
You'll receive FREE Shipping on standard orders within the US over $50. That makes it extra worthwhile to stock up!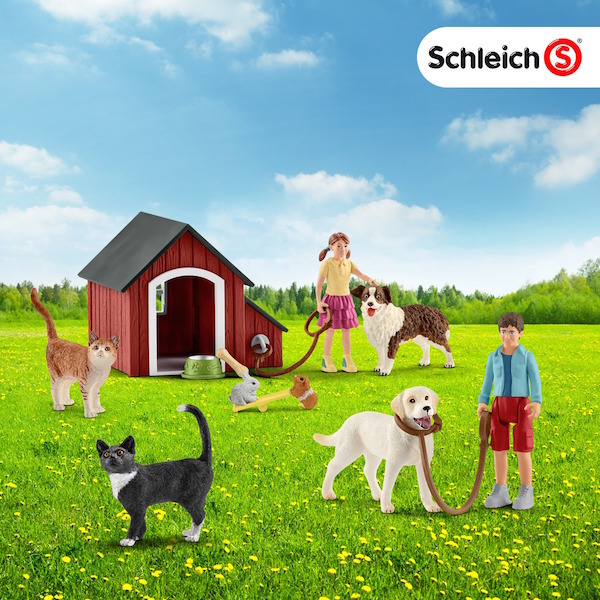 About Schleich:
Schleich, one of the biggest toy manufacturers in Germany and the world's leading provider of toy figures, was founded in 1935. They catapulted to worldwide fame starting in 1965 with their unmistakable blue SmurfsTM. Starting in the 1980s, Schleich began to produce the animal figures that have now become the company's core business.
Schleich now sells 50 million figures each year, which equals around 150,000 per day! Their portfolio takes into account children's playing needs in their various stages of development: Farm World, Wild Life and Dinosaurs are realistic, themed worlds for younger children between three and eight years of age. Children between five and twelve years of age, experience mainly role-playing and stories about adventure and friendship with the Horse Club line of horse-themed toys. Fantasy-loving kids of this age group can explore the magical playing world of bayala® or the mystical world of the Eldrador® Creatures.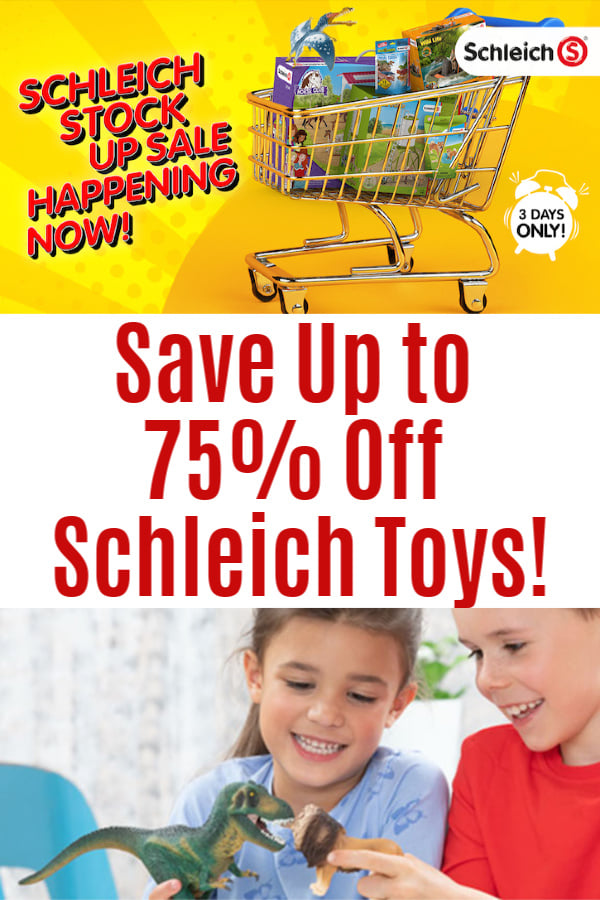 About the Author
Latest Posts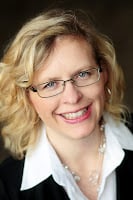 I'm a busy blogger and happy auntie of Little R, who I spend time with several days per week – which ends up being the FAVORITE part of my week! We love to cook together, do crafts, play outside and turn boring errands into fun adventures.