We're all looking for ways to cut costs and a lot of times that means buying less of something or settling for a cheaper brand.  Diapers are one of the few exceptions to this rule.  We can't just tell our babies to slow down on using them, and sometimes the cheaper brands aren't exactly the best quality and therefore we go through even MORE of them. Pampers wants to help you save money and still get the brands that you love, which is why you'll want to pick up a copy of the newspaper on Sunday, April 3rd.
Here's how you can save:
Clip the high value coupon for $3.00 Off (2) Bags or (1) Box of Pampers Diapers OR Training Pants
Also clip a coupon for $1.00 Off Pampers Splashers Swim Diapers.
Use these coupons at any mass, discount or grocery stores where Pampers Diapers and Training Pants are sold.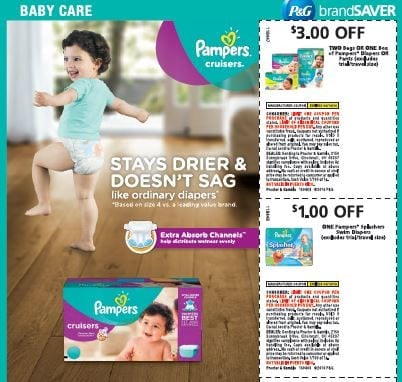 I'm loving that these coupons are such high value. I'm also excited that ALL Pampers Diapers and Pants are included in this particular offer, except trial/travel sized diaper packs.  This means you can save on Pampers Diapers and Pants including Pampers Swaddlers, Pampers Cruisers, Pampers Baby Dry, and Pampers Easy Ups!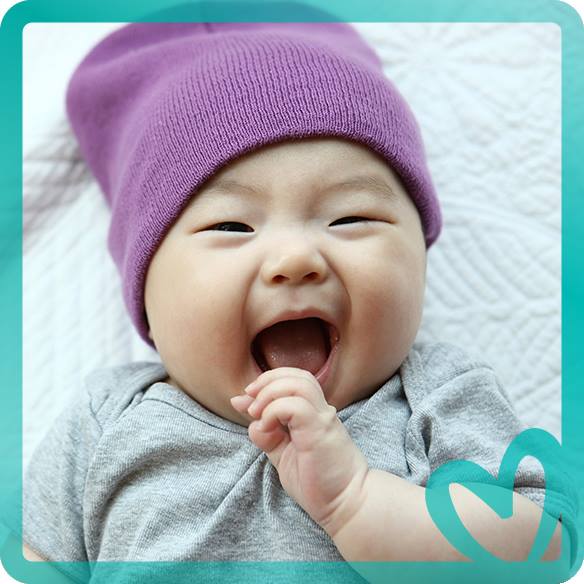 Pampers has been trusted by parents for over 50 years for producing high quality diapers, wipes, and training pants with the protection and comfort both parents and babies crave.  Log onto www.pampers.com for more information or follow them on Facebook, Twitter, or YouTube.