The holiday season is quickly approaching and it's time to figure out what gifts to buy for the little ones!  Reeves International has lots of fun AND educational choices include the Reeves Toys It All Adds Up and Multiplication Magic, as well as the Breyer Pony Gals Jasmine Color Surprise. We recently had the chance to try the Reeves Toys It All Adds Up for ourselves. Check it out: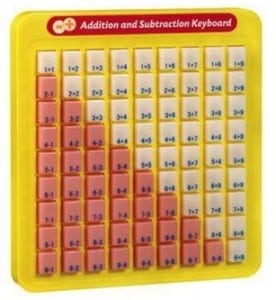 This Addition and Subtraction Keyboard from Reeves Toys features lots and lots of math problems all arranged on one convenient board! To play, your little one just reads the problem and then presses it to see the right answer. This is an all-in-one toy so there is nothing to lose and it does NOT need batteries! Little R is just beginning to learn math, but had a fun time and actually started getting better at answers after playing with it only a little while. We like that it is so easy to transport and take in the car, etc. The only small drawback is that the answers are a little hard to see, especially if the button isn't pushed down all the way, which can be a little tricky for a 5-year-old's fingers. But, with practice that did start to become easier.  Once he masters addition and subtraction, we'll have to move on to the Multiplication Magic keyboard!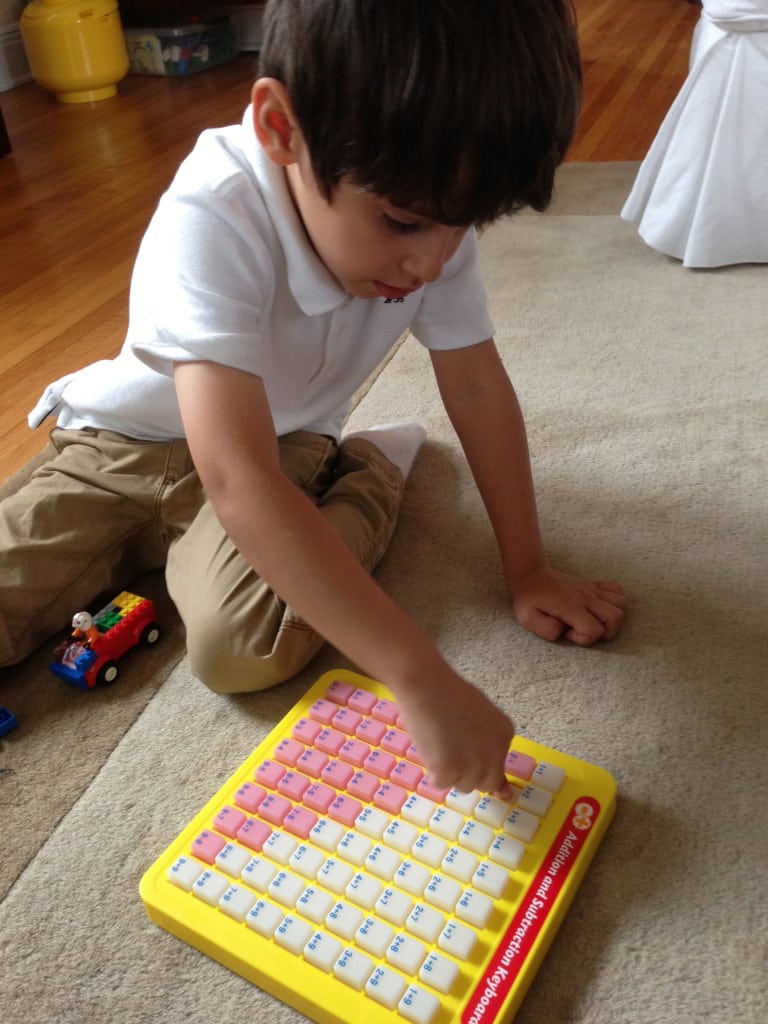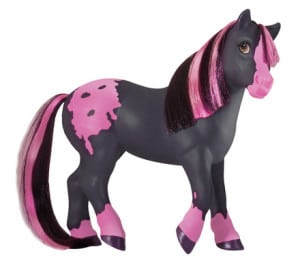 A new item this year is the Breyer Pony Gals Jasmine Color Surprise Bath Toy. Jasmine says "true beauty is on the inside" but she loves to look pretty and the bath is one of her favorite places to primp! Jasmine, a pretty Appaloosa, has been outside playing in the paddock and now she's ready for her bath! Surprise! When you put her in water, all her pink markings turn bright white! When she dries, her markings turn pink again. Jasmine makes bath time fun time!  To see the full line of Breyer products, visit www.breyerhorses.com.
Reader Giveaway:  One lucky Jinxy Kids reader will win all three of these toys – Reeves Toys It All Adds Up and Multiplication Magic, and the Breyer Pony Gals Jasmine Color Surprise.  To enter, just complete the entry form below by 12/16/13. Good luck!
a Rafflecopter giveaway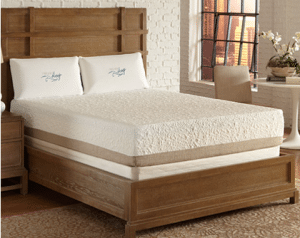 Group Giveaway:  Nature's Sleep carries a variety of products to help you get a blissful night's sleep from memory foam pillows to memory foam mattresses. You can wake up to a whole new you. Say goodnight to aches and pains while you sleep in sublime comfort and awake feeling refreshed. One lucky continental US winner will be chosen to receive a memory foam mattress from Nature's Sleep at a max value of $4000 by entering the code word from the blog they entered the sweepstakes on in the Giveaway Tools form below. During this sweepstakes Nature's Sleep has offered a 51% off the entire site with code: HolidayCheer
My code word is: foam
Thanks for eventering! Now see all of the great prizes all the other blogs are offering!