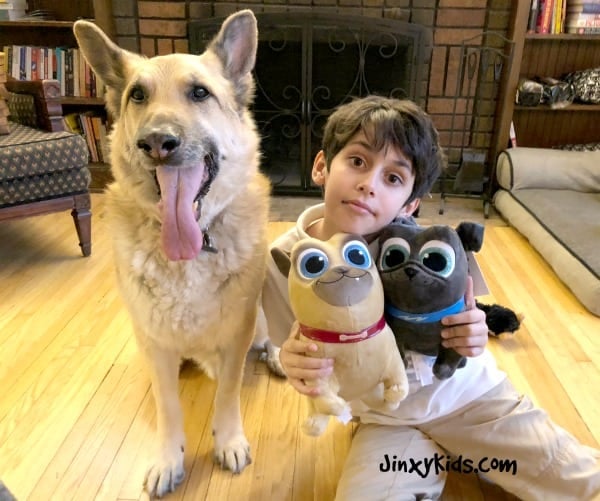 Is your dog your pal? Ours sure is and now we have a whole bunch more doggie friends with all of the Puppy Dog Pals! Last night we planned a fun Puppy Dog Pals movie night to celebrate the release of this new Puppy Dog Pals DVD. Your kids might already be fans from watching Puppy Dog Pals on Disney Jr., but now that fun is all wrapped up in this new DVD.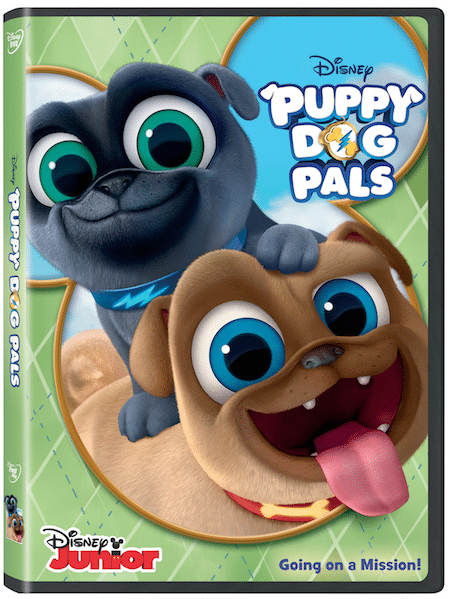 Puppy Dog Pals are cute, cuddly and all collared up for pup-tacular adventures! While their owner Bob is away, adorable puppy brothers Bingo and Rolly embark (ha ha – emBARK) on exciting missions stretching from their own backyard to amazing locations all around the world! With support from their "big sister" Hissy, a neighborhood full of animal friends and Bob's high-tech inventions, these hilarious heroes are always ready to unleash totally paw-some fun!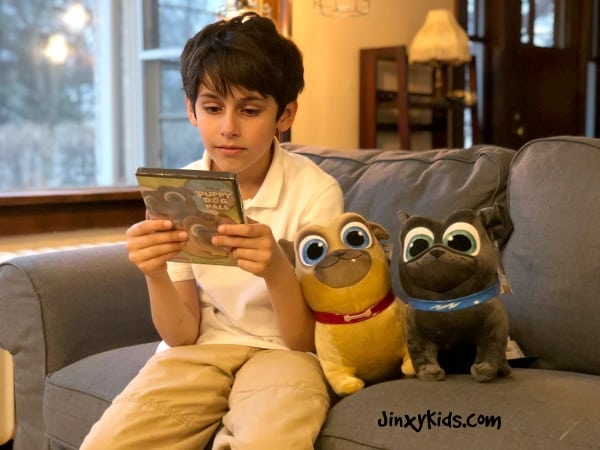 To plan for a fun Puppy Dog Pals movie night or anytime Puppy Dog Pals party, we have a fun and easy-to-make dog bones bread stick recipe. We like them just with salt, but you can doctor them up with any types of sprinkles you want like cinnamon and sugar, garlic, or even cheddar cheese.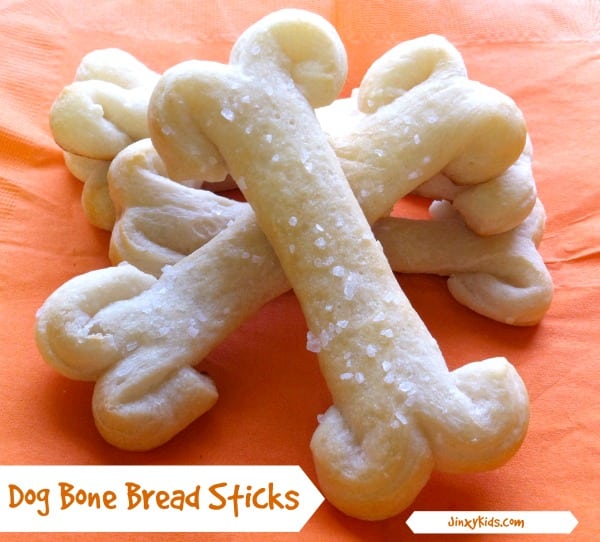 Dog Biscuit Bread Sticks Recipe

Ingredients:
Refrigerated breadstick dough
Coarse salt

Directions:
Separate the dough into strips. If they are long strips, cut in half. Make a 1 1/2″ slit down the center of each end of the dough.
Fold the little strips out and around to form "knobs" on the end of the bone. Place on an ungreased baking sheet. Sprinkle with coarse salt. Bake according to package directions until just barely starting to brown. Enjoy!

Puppy Dog Pals Activity Sheets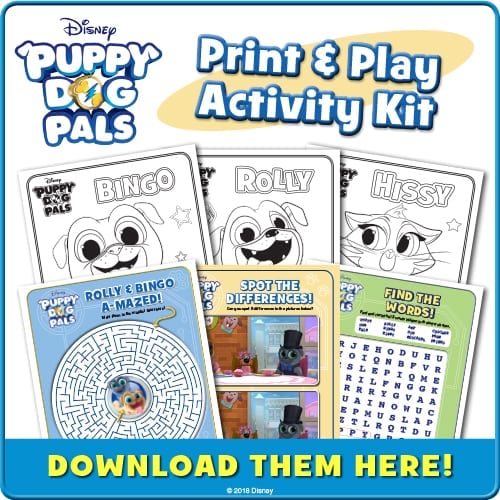 For some more movie night fun, download these free printable Puppy Dog Pals activity sheets! They include a maze, a word search puzzle, Puppy Dog Pals coloring sheets and more!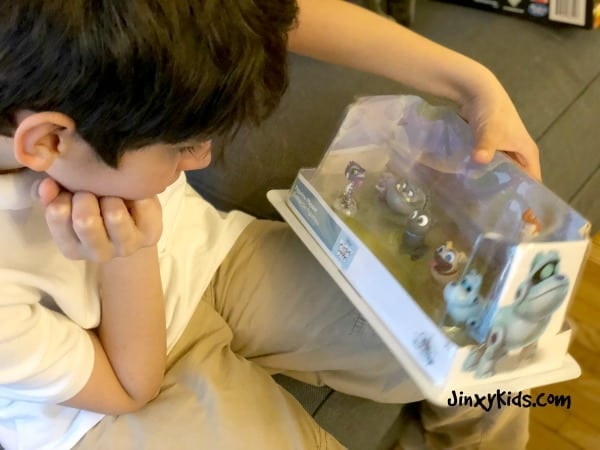 Puppy Dog Pals Gift Ideas

Little R loved the Bingo and Rolly plush we received from Disney (check them out in the photos above) and I personally think this Puppy Dog Pals figure playset is super cute. We found even more cool things to add to our big list of Puppy Dog Pals toys, books and more:
Disney Rolly Plush

Disney Bingo Plush

Disney Junior Puppy Dog Pals 6 Figure Play Set

Puppy Dog Pals Puppy Dog Pals Mission: Fun: A Lift-the-Flap Book

Disney Bingo and rolly PJ Set

Just Play Puppy Dog Pals House Playset

Puppy Dog Pals Ice, Ice, Puggy

PUPPY DOG PALS TRAVEL PETS

Disney Jr. Puppy Dog Pals Boys Socks 5 Pk

Bendon 42317 Puppy Dog Pals 24-Page Imagine Magic Ink Pictures

Puppy Dog Pals Hawaii Pug-O

Disney Toddler Girls' Puppy Dog Pals Puff Short Sleeve T-Shirt, Hot Pink

Disney Little Boys' Toddler Puppy Dog Pals Tee

Disney Puppy Dog Pals: Take Me Out to the Pug Game

Puppy Dog Pals Rolly Water Bottle Small

Disney Junior Puppy Dog Pals Toddler Baseball Cap Hat