If there is one thing that can keep car-loving littles occupied for a long time at a stretch, it's playing with their Hot Wheels and Matchbox cars! While it can be fun to zoom them anywhere around the room, including over the furniture, it's even more fun when there is an actual road to drive them on!
Printed to look like a road, PlayTape Classic Road Series is a roll of removable tape that's just perfect for playing with your little one's toy cars. It's the fastest way to create roads for imaginative play, display, or even for decoration. You can make instant roads, anytime, anywhere!
PlayTape has been specifically designed to bring hours of imaginative entertainment at minimal cost and maximal convenience. With just one roll of PlayTape Classic Road Series, you can create a road or even a whole city. Use the toy cars you already have to drive on PlayTape. Use the blocks and toy buildings you already have to build a town through which traffic flows on your PlayTape roads. The possibilities are just about endless!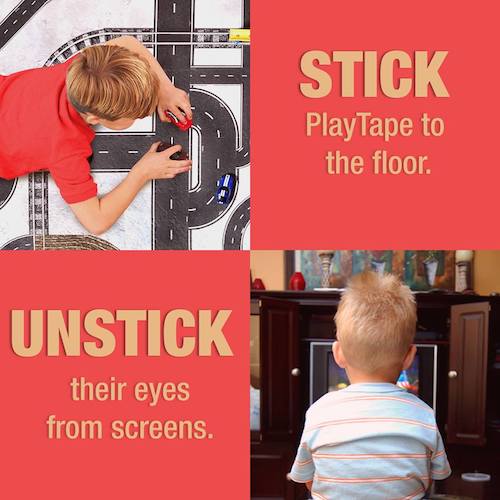 Product Features and Benefits:
· Ideal for creating roads for playing with toy cars, trains, etc.
· Sticks to any flat surface
· Easy-tear, made of paper, no scissors required
· Repositionable – mistake proof!
· Easy removal, leaves no residue
· Ideal for children of all ages 3+, including adult hobbyists
· Imagination-centric, with no batteries, no electronics, and no screens
· Easily stored and transported. Take fun everywhere!
· Toxin-free, disposable, and recyclable
· 100% made in the USA
· U.S. Patent Pending
Age range: 3 years and up
Available Colors: Black, Orange, Red, Blue, Purple
Available Sizes: 30' long by 2" wide, 60" long by 2" wide (Black Only), 30' long by 4" wide (Black Only)
MSRP: 30' by 2" ($8.99); 60' by 2" ($13.99); 30' by 4" ($13.99)
Product link: https://www.inroadtoys.com/shop/playtape-classic-road-series.html
Where to buy: Available at Walmart.

Enter our reader giveaway HERE!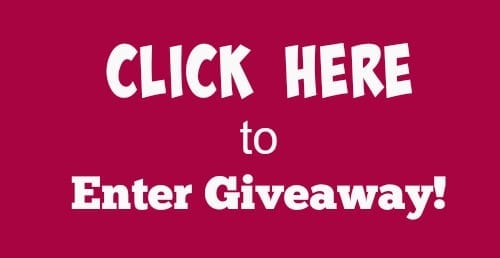 Pages: 1 2