As a mom to a busy and growing four year old boy, I am constantly on the look out for educational and uplifting media for him. There are so many rough and rugged programs out there these days that unfortunately cater to even really young viewers and players, so it's my job as his mother to find alternatives that have some goodness to offer.
When I was asked to check out the PlayTown app I was hopeful it would be just this type of entertainment and I was not disappointed! It has many colorful and fun activities that my son really enjoyed playing! (I may or may not have played for several minutes myself.) 😉
Right at the start I was impressed with the colorful graphics and animation – this is a screen shot of the start-up screen: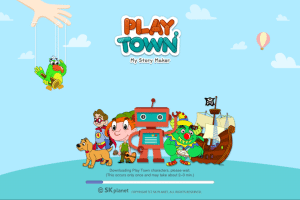 With this app your child can create his or her own stories! They have control over so many details including dressing the characters!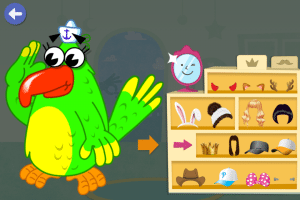 There are a couple of free story themes that they can use to create their own story including pirates and a princess party. And then there are other story themes that can be added for only $1.99.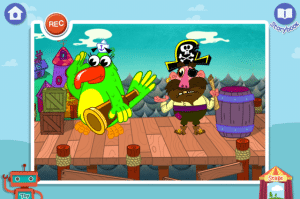 I am overall very pleased with this app! But the real test was when I handed the phone to my son. He exclaimed, "Mommy, where did you get this game?!" with a lot of excitement!!
And as though all of this isn't reason enough to give it a try – the app is totally free!! How great is that?! You can head over here to download this on Android devices or click here to download this on iPhones or Apple devices. Or of course just search for them in your phone's app store.
I am loving this app and the wholesome fun it offers my little one! We'd love to hear your thoughts on the app as well! Comment below with your opinions of this free app.