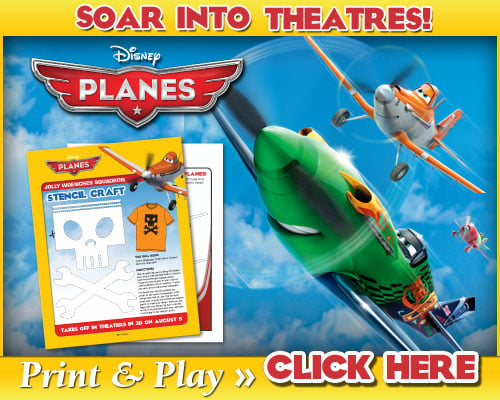 Disney's PLANES is now in theaters. Have you seen it yet? We loved it and cannot wait to go back to see it a second time.
For some special PLANES fun at home, check out the free printable PLANES activities available above.
The activities include a Jolly Wrenches Squadron Stencil Craft and a Match the Planes Game.
For more fun,
"Like" Disney's PLANES on Facebook: https://www.facebook.com/DisneyPlanes
"Follow" Disney's PLANES on Twitter: https://twitter.com/DisneyStudios
Visit the website: www.disney.com/Planes