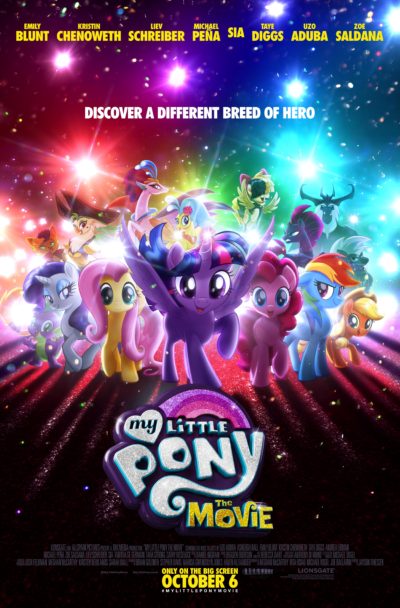 The wait is almost over! Later this week – October 6th, to be exact – My Little Pony: The Movie will hit the big screen! Whether you're nostalgic for the '80s TV show or you have children who watch the new iteration (or hey, you just like the toys), you're in good company anticipating this movie!
In case you haven't seen it already, take a peek at the official trailer:
About My Little Pony: The Movie:
A dark force threatens Ponyville, and the Mane 6 – Twilight Sparkle, Applejack, Rainbow Dash, Pinkie Pie, Fluttershy, and Rarity – embark on an unforgettable journey beyond Equestria where they meet new friends and exciting challenges on a quest to use the magic of friendship to save their home.
The film has an all-star voice cast including Emily Blunt, Kristin Chenoweth, Liev Schreiber, Michael Peña, Sia, Taye Diggs, Uzo Aduba and Zoe Saldana. The movie features original music and songs performed by Sia, Diggs, Saldana, Chenoweth and Blunt.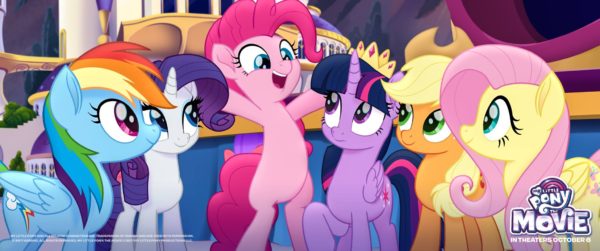 Visit all the MY LITTLE PONY: THE MOVIE websites:
Visit the Official Site
Like on Facebook
Follow on Twitter and Instagram
Enter our reader giveaway HERE!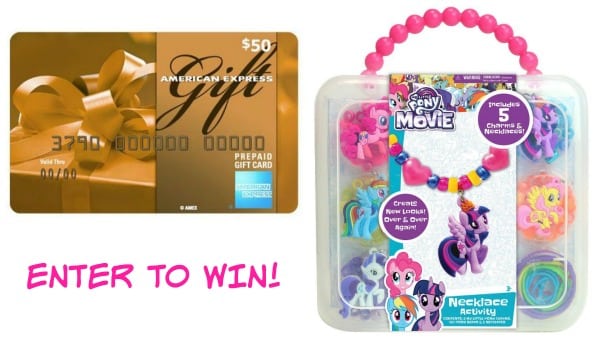 Pages: 1 2