It is definitely a different world out there than the one I grew up in! I have to constantly encourage my child to play outside and have to keep an eye on the amount of time he spends on media devices such as the iPad, iPhones, PS3, and more. Oh, did I mention he is 6 years old!
I walked into our family room recently and found him playing Minecraft on four devices at once – including my phone, which is being used to take the photo. It is becoming more and more necessary for me as a mother to monitor the amount of screen time he gets and the quality of media he is being exposed to.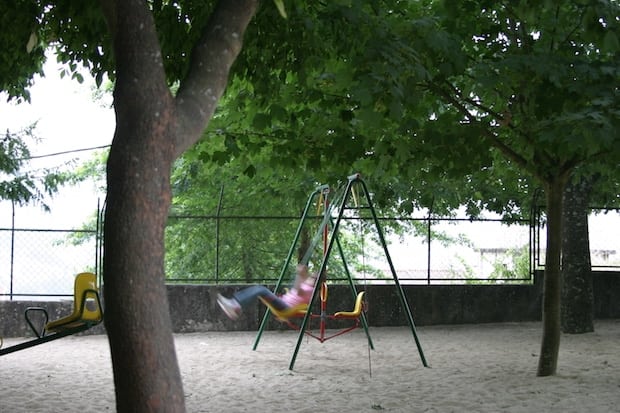 Monitoring Screen Time
My husband and I have brainstormed lots of ways to try to monitor screen time, including having him earn time on his tablet, limiting his time to so much per day and setting a timer, and so on.
You will ultimately have to decide what is best for your family and children to monitor time spent on media devices, but I've found what works best for us is to create screen-free fun for him. I plan time to go to the park, or the pool, or a play date with a friend. I encourage LEGO building sessions and science experiments to keep him interested in other entertainment options.
We have also realized that in moderation, there is lots of good that can come from media. We are a home school family, and many of his school assignments can be done online, which he prefers. He has often found Youtube tutorials on how to build complex LEGO creations, and so on. So, at moderate doses, we feel that media can be beneficial!
Monitoring Media Quality
Which brings me to my second point – monitoring the quality of media he is exposed to. I can't sit beside him 24/7 making sure he doesn't accidentally wander onto a page or video that is inappropriate for him to see. So, when I was asked to try Net Nanny, I was excited to do so!
At first, I had some serious issues with this service not adequately filtering content. After speaking with tech support, I realized it was an error on my computer settings, and they helped me to quickly resolve it.
I really love this service! It gives me incredible peace of mind that my child isn't going to happen upon internet content that is inappropriate for his age or for our family's standards. I tried all of the ways and loopholes I could come up with to test the security and was unable to! I love that they send a weekly summary as well to see what media was blocked.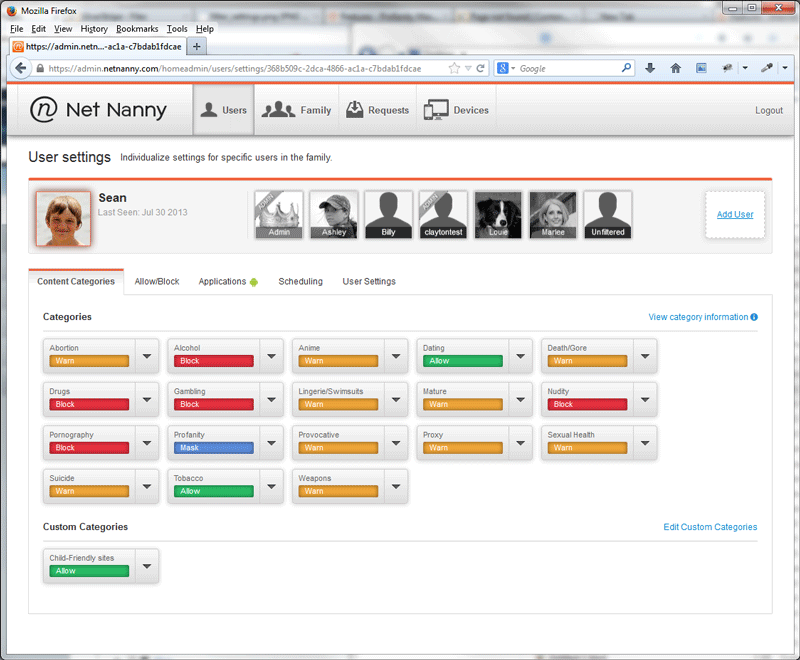 I even clicked on a "Miley Cyrus" news story in my Facebook sidebar and wasn't able to access it. Facebook itself is filtered of posts and images that are profane or inappropriate. Net Nanny is a great service that is very user friendly and gives me incredible peace of mind as a mother! And it is available to use on lots of different media devices, including those with an iOS server.
Get all the amazing features of the #1 rated parental controls software—on the go! Net Nanny just released a brand new iOS update in the App Store. It's available exclusively as part of a Net Nanny Family Protection Pass and lets children of all ages safely browse the web on iPhone, iPad, or iPod Touch.
Net Nanny Product Features:
Internet Filter – Set filtering for 18 categories of online content to either block, warn, or allow for view.
Block Pornography – Warn or block access to pornography and other adult content.
Time Management – Set the total number of Internet hours in a day or set specific times of the day when your child can be online.
Mask Profanity – Censor offensive language on websites by replacing the words with character symbols.
Social Media Monitoring – Net Nanny Social helps protect kids from online threats and monitors activities related to your child's "friends," cyberbullying, sexual predators, privacy concerns, and reputation-damaging pictures or videos.
Alerts and Reporting – Receive reports and mail alerts about your child's online activity.
Remote Admin – Check usage reports and change your child's profile settings from any computer with an Internet connection.
User Profiles – Use preset user profiles or customize settings for each family member; unlimited user profiles for each computer.
Right now you can get 30% off of this great service! Just head over here to check it out and use code JINXY30 at checkout. The code is valid through 3/31/16.
Note that this post was sponsored on behalf of Net Nanny via One2One Network, but I genuinely love this product, and all opinions expressed here are strictly my own.