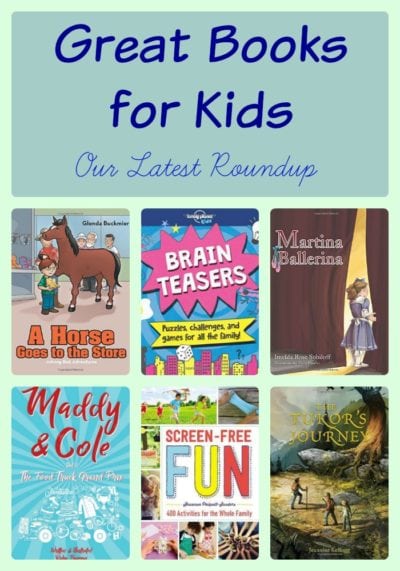 Whether your child has an upcoming birthday or you're looking for something to do with your kids this summer, books are always a must to consider! Here are a few newer titles for you and your kids to enjoy.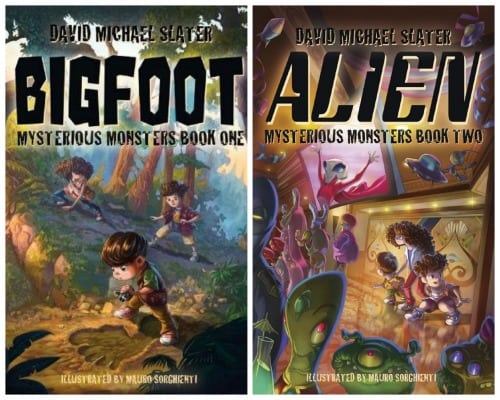 #1 – Bigfoot: Mysterious Monsters (Book 1) and Alien: Mysterious Monsters (Book 2) by David Michael Slater
Aside from a few lovable quirks – wild hair and an extreme love of peanut butter and banana sandwiches – the Mattigans are normal kids. And they most certainly don't believe in monsters. That is, until a visit from their grandfather opens up a whole new world of possibility that the creatures from their imaginations might just be real after all.
This series for early readers is made up of fantastical and funny adventure books with some subtle life lessons sprinkled in along the way. The author fluently shares stories of the monsters that walk among us – bringing Bigfoot and Aliens to life – in ways that will convince the most skeptical readers. With twists and turns around every corner, readers will be flipping the pages as fast as they can to see what happens next.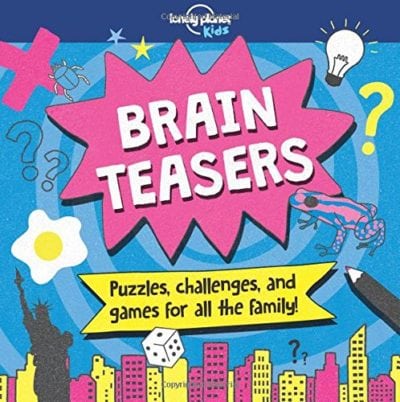 #2 – Lonely Planet Kids: Brain Teasers
Packed with number and logic puzzles, riddles, dingbats, codes and much more, this book is a fun and challenging travel-themed activity book perfect for road trips, vacations and rainsy days, and provides a great test for both kids and adults.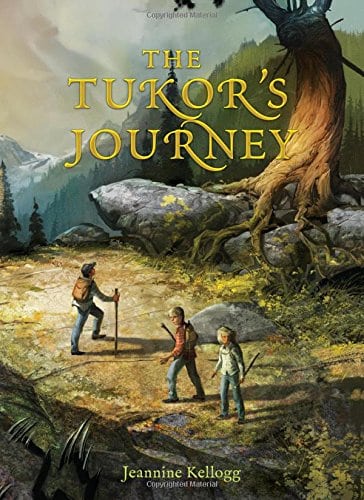 #3 – The Tukor's Journey by Jeannine Kellogg
Siblings Mitch, Tony, and Jovi discover that mysterious creatures called Grezniks are close to achieving their mission: blowing up Earth and shattering Life to bits. Over the centuries, Grezniks have nearly succeeded many times. But each time, their efforts have been foiled by Tukors and their allies. Now, Grezniks are closer than ever before, and no one knows if any Tukors are left in the world to stop them.
This book is an epic action adventure. Chock-full of faraway lands. Volcanoes. Mountains. Tundra. Tropical forests. Raging rivers. Steamy geysers. Farms. Big cities. Tractors flying at the speed of sound. Blue stones that defy the laws of physics. And lots of real life creatures. And Grezniks. Vicious. Deadly. Unfathomable strength and speed. Seeping through the world unseen – slippery, crawly, swift. Soon they'll be ready to blow up Earth into tiny pieces. Three kids are unexpectedly invited to help defeat the Grezniks, but will they have the courage to join the battle?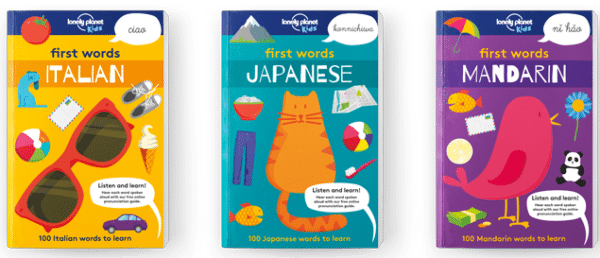 #4 – Lonely Planet Kids: First Words
Make learning a new language fun and easy with this series, now available in Italian, Mandarin and Japanese. With themes from food and transport to animals and weather, each book features 100 simple words for kids to learn, all accompanied with eye-catching illustrations. Also available online is an audio pronunciation guide.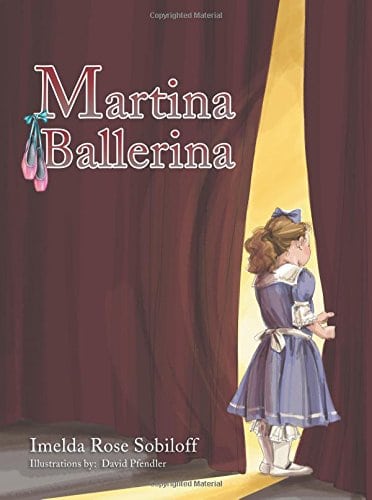 #5 – Martina Ballerina by Imelda Rose Sobiloff
The story follows a young girl named Martina who loves to dance and wants nothing more than to become a ballerina. Martina's story of facing a challenge and ultimately overcoming it will embolden readers to believe in themselves and follow their dreams while also understanding the importance of discipline and rising to the occasion.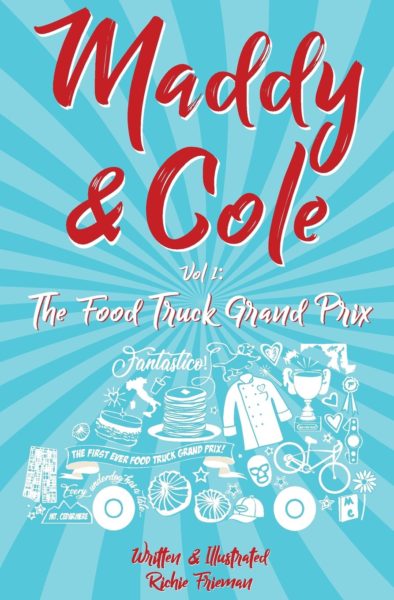 #6 – Maddy & Cole Vol. 1: The Food Truck Grand Prix by Richie Frieman
Go on an adventurous ride through the wild and delicious world of food truck competition. In their first ever contest, Maddy & Cole have their heart set on taking home the trophy and the fortune that comes with it. However, winning the sparkling gold trophy is not so easy. The duo encounter obstacles from over-the-top chefs to school bullies, even their own self doubt. It's only when a mysterious family secret is revealed that Maddy & Cole understand there is more to running a food truck than simply working the grill. Sometimes it takes a little magic! Learn why no dream is too big to chase and why every underdog has a tale.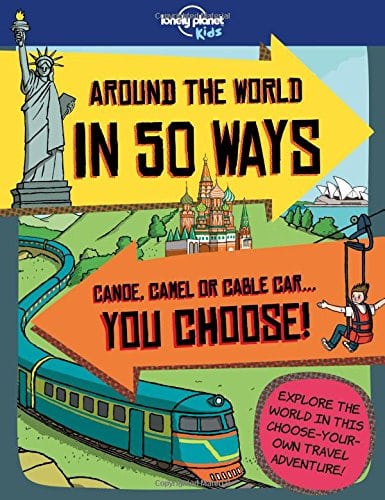 #7 – Lonely Planet Kids: Around the World in 50 Ways
From tuk-tuks and sleds to steamboats and hot-air balloons, young readers can choose where and how they want to go in this book. Starting from London, they can travel to famous cities and far-flung places, and learn amazing facts about each destination and transportation along the way.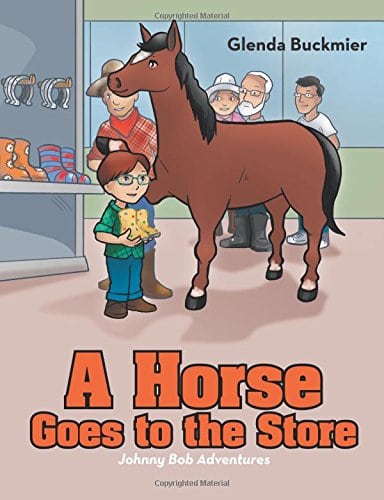 #8 – A Horse Goes to the Store (Johnny Bob Adventures) by Glenda Buckmier
Featuring 26 colorful pages, the narrative introduces readers to Dusty, a lovable farm horse who lives on Farmer Bill Green's farm. Dusty is usually a happy horse. However, on this one particular day, he realizes his shoes are far too small and they're causing him extreme pain.
He decides to embark on a shopping trip so that he can purchase new shoes that fit, as well as apples, carrots and the special treat of SnickerPoodles. Unfortunately, things do not go as planned when Dusty and Johnny Bob meet at the store and instead, chaos erupts.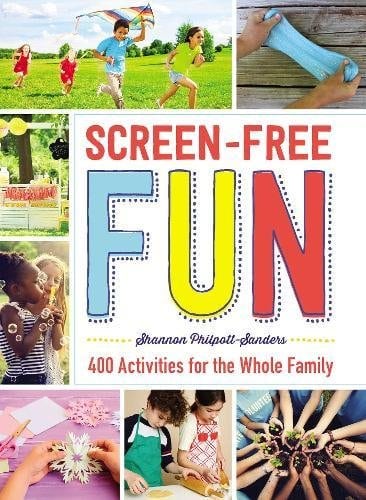 #9 – Screen-Free Fun: 400 Activities for the Whole Family by Shannon Philpott-Sanders
This book offers over 400 ideas to disconnect from tech devices and reconnect with our families in a healthier way. You and your child can pick from DIY activities to games to weekend outings. Since many of the activities work well for kids at various ages, your family will be able to grow along with the different projects and make plans for both younger and older siblings alike. You can try indoor projects like homemade slime, outdoor activities like building a fort, or learn more about your favorite destinations with activities like a scavenger hunt in your neighborhood or an i-spy game at the zoo. There is also space for your family to add your own favorite activities so you never forget a great idea or memory! From summer vacation to holiday breaks and every rainy day in between, with this book you and your family will always have something fun to do together – without ever having to resort to a tablet, phone, or computer.
About the Author
Latest Posts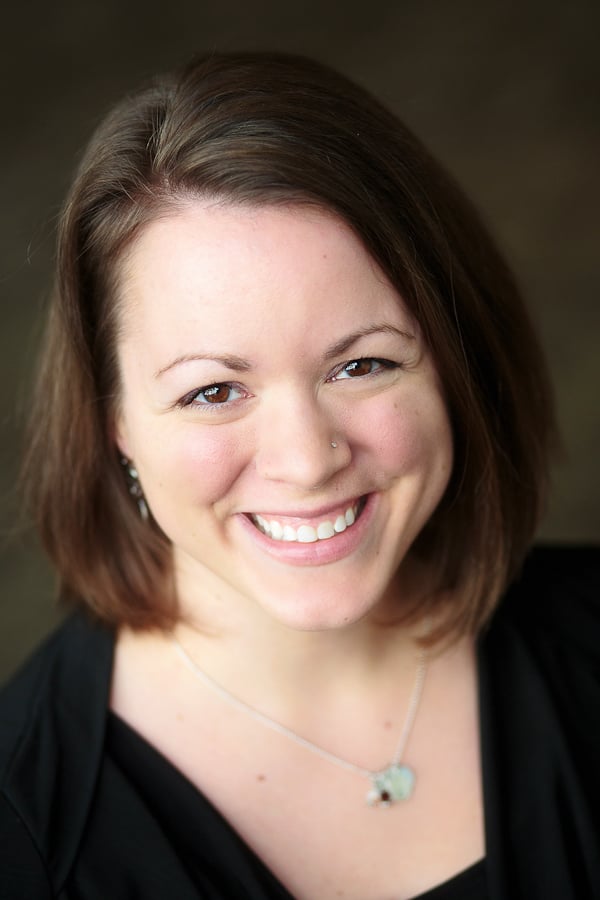 Laura is a former high school English teacher turned avid deal shopper following the birth of her first child. Now she's a work-from-home mom of six which keeps her plenty busy! On the off chance she gets some free time you'll find her with her nose in a book, spending time with family and friends, or enjoying a hot cup of coffee.