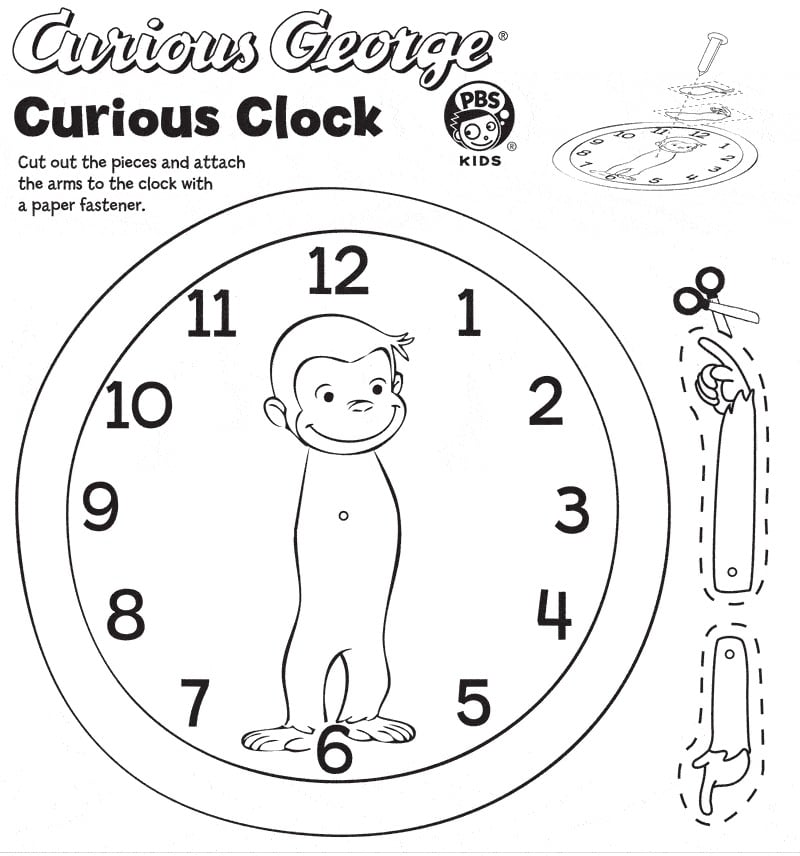 PBSKids.org has a fun way to help kids learn to tell time. Get a FREE printable to make a Curious George clock!
Just cut out the pieces and attach the arms to the clock face using a paper fastener.
To make your clock a bit more sturdy, you can print it out on card stock.
Let your kids color their paper clocks with crayons or markers to make them bright and colorful.
The printable also includes an activity to read the time from the picture of a digital clock and place the clock arms in the correct position to display that time.