Life-Size Books is offering 3 Big Animal Books at 56% Off through mamasource. Each oversized 14″x10.5″ book has 48 pages of fun with life-sized full-color to-scale images. Bundle includes Life-Size Zoo, More Life-Size Zoo and Life-Size Aquarium. Today is the last day to order! This deal is no longer available, but you can still find these awesome books below: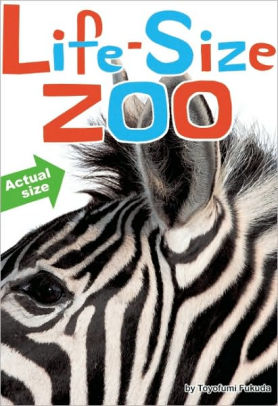 An elephant's trunk is so nimble, it can pick up a single blade of grass, and yet so strong, it can knock over a tree. Giraffes have eyelashes. Sloths hang from trees for days at a time without going to the bathroom. These are just some of the insights featured in Life-Size Zoo. Acclaimed wildlife photographer Toyofumi Fukuda visited Japan's premier zoos to capture remarkably vivid and detailed close-up photographs of 21 animals, from pandas and meerkats to giraffes, rhinos, and elephants (adult and baby). Each photograph is accompanied by a profile including body length, weight, and natural habitat, as well as fun facts about the animal.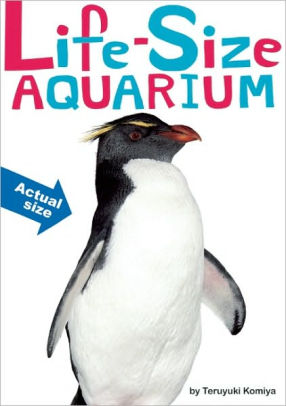 Not content to stay on dry land, the Life-Size phenomenon leaves the zoo for a visit to the aquarium. From the clownfish to the killer whale, sea otter to walrus, young readers will see some of their favorite animals from a perspective than they've ever had before. With informative, fun facts accompanying the stellar photographs of each animal, Life-Size Aquarium brings readers eye-to-eye with 19 different animals, including a leafy sea dragon, a luna lionfish, a humphead wrasse, two different varieties of penguins, a sea turtle, a jellyfish, a spider crab, a sea otter, and more. As in previous volumes, three of the animals in this book — a walrus, a killer whale, and a dolphin — spring out of the book in oversized gatefolds.
About the Author
Latest Posts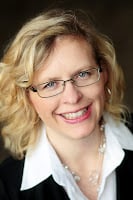 I'm a busy blogger and happy auntie of Little R, who I spend time with several days per week – which ends up being the FAVORITE part of my week! We love to cook together, do crafts, play outside and turn boring errands into fun adventures.