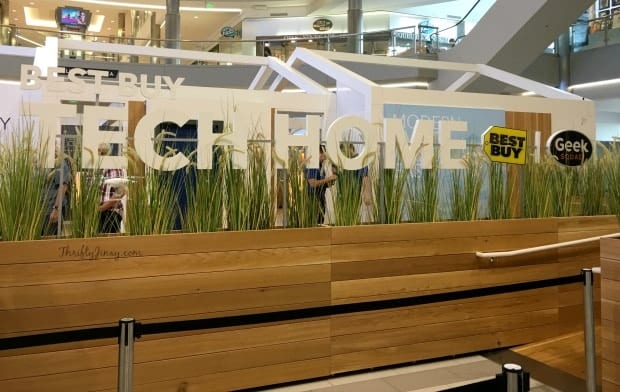 We all want to create a safe and secure home for our families – a place where we can all relax, be happy and secure, AND have a lot of fun.
A few days ago I told you about the Best Buy Tech Home at Mall of America and some of the tools they have to keep our home safe and secure using the latest and greatest in technology. I actually just touched on the tip of the iceberg because there is so much more new technology that can make our home a smart home – technology that needs an effective and reliable way to stay connected.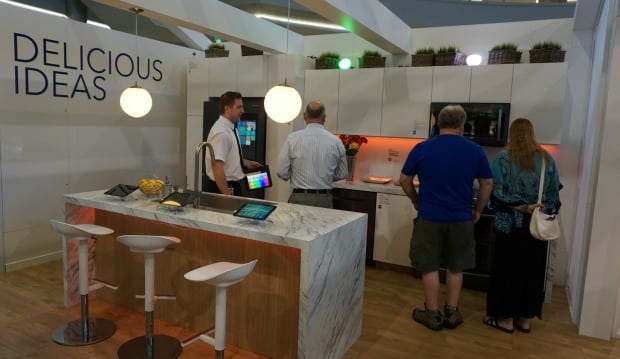 An awesome way to keep everything connected was just revealed last week by NetGear. This BRAND NEW solution is the Orbi™ Whole Home Wi-Fi System. It is a smart and simple way get high-speed Wi-Fi in every corner of your home. The Orbi uses tri-band Wi-Fi to cover up to 4,000 square feet with strong Wi-Fi signals, ensuring your internet stays fast, no matter how many devices are connected!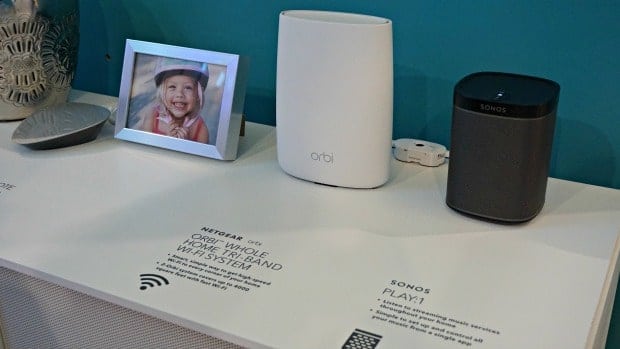 Whether you have a small family and only a few shared tech devices or a big family where everyone has their own smartphone, tablet, computer, etc. the Orbi can handle it. Every device connected to the Orbi gets its own dedicated full-speed Wi-Fi connection, so that those devices can connect at the same time without slowing down the network. And while I mentioned smartphones, tablets and computers, those aren't the only products you'll want to connect to the Orbi. There are so many other smart home products that can make your home life more fun, safe, secure and convenient. You will want to connect them all to your Orbi!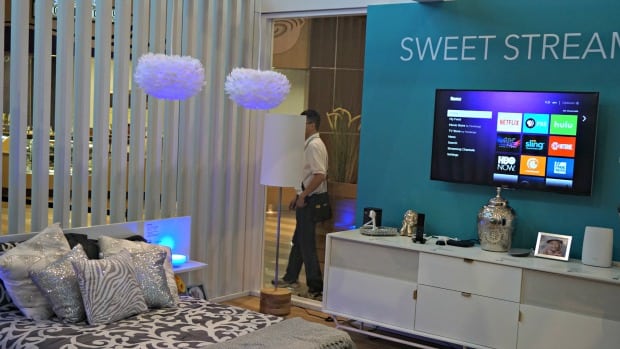 For fun, I LOVE Hue Wireless Lighting. These bulbs plug into your household lamps and light fixtures, or you can get specialized light strips to wrap along the bottom of your furniture, behind your TV – anyplace! You can then control when the lights go on and off or even change the color of the lights right from your smart device. You can turn lights on when you aren't home for safety reasons or, when you are home, you can set really fun mood lighting.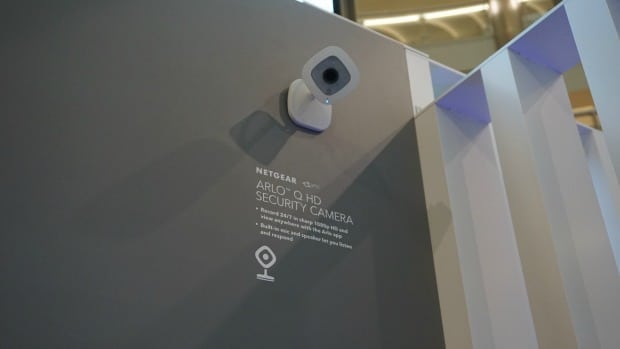 The first device I would want to connect to my Orbi is the NETGEAR – Arlo Q Wi-Fi HD Security Camera as I love the security it can provide. It records 24/7 and you can view the feed from anywhere with the Arlo app right on your smartphone. It even has a built-in microphone and speaker that let you listen and respond. This can be used anywhere inside or outside of your home, but I especially like pointing it right at the front door to be able to see who is on your front step whether you are at home or far away.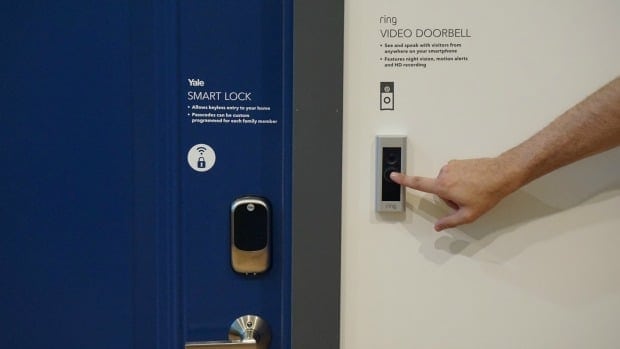 Speaking of the front door there are more devices to connect with your Orbi to provide safety and security, as well as convenience. With the Yale Smart Lock you can have keyless entry to your home via sensor, touchpad or via an app. This is perfect to pair with a ring Video Doorbell that lets you see and speak with visitors at your door – also via your smartphone. So, for example, if UPS shows up and rings your bell when you're not home you will be notified on your smartphone. You can then look and see that it is indeed the UPS guy and unlock the door for him to set the package inside. Once he does, you can tell the lock to lock again, leaving your package inside and safe from theft or the weather and your house safe and locked up.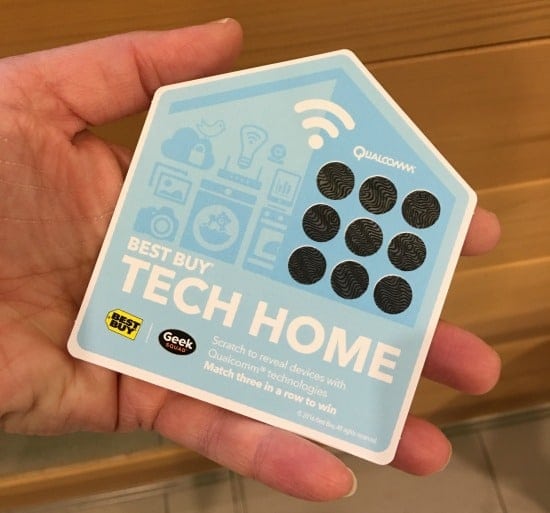 Are you ready to come and visit Tech Home at the Mall of America? It's a great way to spend a morning or evening learning about new tech. You also have some chances to WIN with 2 sweepstakes opportunities at Tech Home:
Come and visit Tech Home at the Mall of America to learn how you could win a $10,000 Best Buy Gift Card, a Samsung SmartThings Smart Home Collection, Samsung Dream Kitchen, and a Samsung 55" SUHD 4K TV and more.
Be one of the first 250 to visit the Tech Home at the Mall of America each day from 8/22-9/17 and you could win one of many prizes made with Qualcomm technologies including Sonos Play:1 speakers, Samsung Gear S2, and more.