We have always loved making ornaments together as a family. Every year when we decorate the tree, there are ornaments that go allllll the way back to when I was a little kid and started making ornaments with my mom.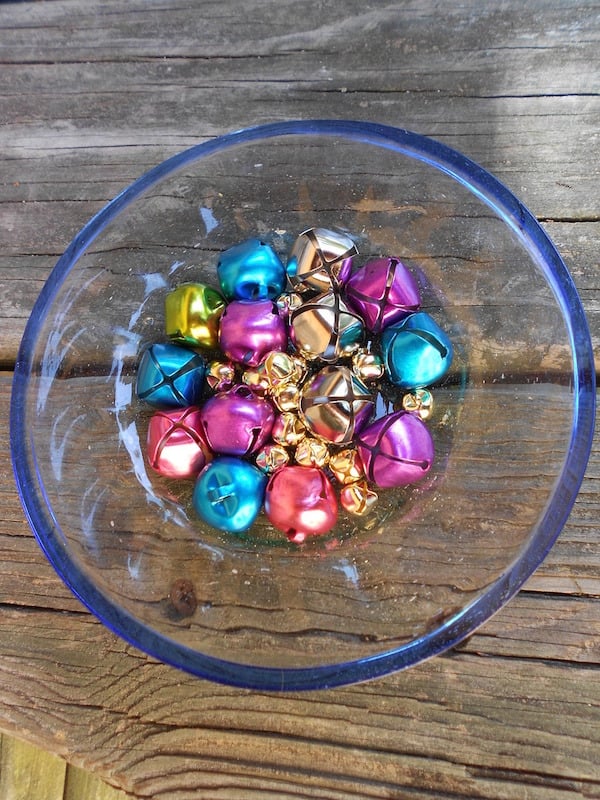 It's fun to have a variety of ornament ideas for kids of all ages and abilities. This Jingle Bell Wreath Ornament is an easy craft that even kids can do. You can also use your creativity by using an assortment of jingle bell colors and making up your own patterns and designs. The fun thing about these ornaments is that they not only look cute, but they also make a pretty jingling sound!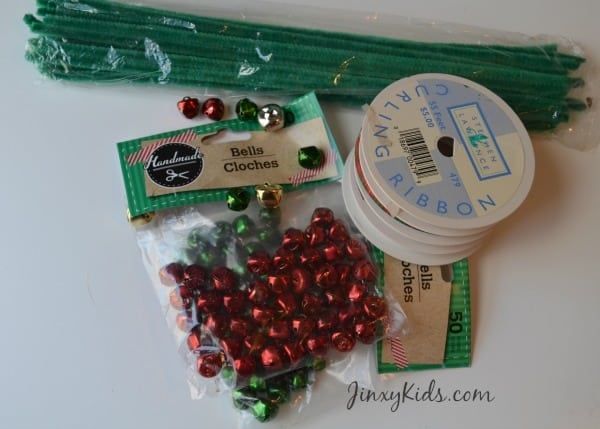 This Jingle Bell Wreath Ornament activity can also serve as an opportunity to work on patterns and counting. Smaller kids can count out the number of each color of bell and practice placing them in a repeating pattern.
Fowod Christmas Winter Ribbon

Silver Gold Red Green Mix Small Jingle Bells

Chenille Stems

Jingle Bell Wreath Ornament – Easy Craft

Supplies:
Green Pipe Cleaner
Small Jingle Bells
Ribbon
Directions:
Take a pipe cleaner and start sliding bells onto it. Either place colors randomly or create a pattern. Leave at least 1″ on each end of the pipe cleaner. Twists the ends around each other several times leaving a small space between bells to tie ribbon. Cut a length of ribbon and tie over twisted pipe cleaner area.
About the Author
Latest Posts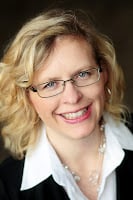 I'm a busy blogger and happy auntie of Little R, who I spend time with several days per week – which ends up being the FAVORITE part of my week! We love to cook together, do crafts, play outside and turn boring errands into fun adventures.