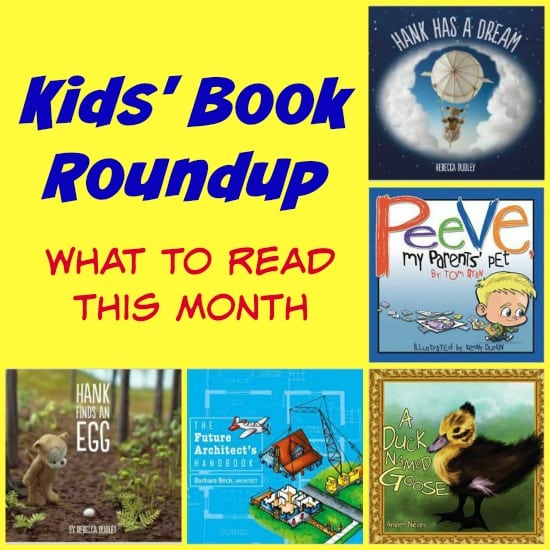 January is the time of year when many of us are battling long, cold days. On that kind of day, it's wonderful to sit in the house with a cup of hot cocoa and curl up with a good book. Looking for some new books for your children to read this January? Here are five excellent choices:
Hank Has a Dream by Rebecca Dudley – $13.59 (Reg. $16.99)
Here's another Hank adventure! In this book, Hank dreams about flying. Through his dream adventures the book teaches about friendships and lets your imagination soar. Another five star book from author Rebecca Dudley!
Hank Finds an Egg by Rebecca Dudley – $14.16 (Reg. $16.99)
Hank Finds an Egg is a five star book, ideal for ages 4 to 8. Hank finds an egg while walking through the woods and tries to return it to its nest. He encounters another forest creature while on the journey, and kids will love seeing what adventures they stumble upon. This book teaches kindness and will inspire both young and old to not only believe in themselves, but also believe in the goodness of others.
A Duck Named Goose by Amber Nieves (Author), Danyol Murphy (Illustrator) – $9.99
A Duck Named Goose is a book simply about a real-life duck named Goose. The story shows the duck's close relationship with a young boy, and helps teach about animals, friendship, and growing up. This book has received 5 out of 5 star reviews. It is ideal for kids kindergarten through 2nd grade.
The Future Architect's Handbook by Barbara Beck – $14.84 (Reg. $16.99)
Do your children love to draw? You might have a future architect in your home! The Future Architect's Handbook is ideal for ages 9-12 and teaches about the basic drawings an architect is responsible for: site plan, floor plan, section, and elevation. It is so interesting that even adults will enjoy learning why buildings look and function the way they do.
Peeve, My Parents' Pet by Tom Ryan (Author), Kenny Durkin (Illustrator) – $11.45 (Reg. $12.99)
Peeve, My Parents' Pet, is a fun book that teaches about pet peeves. A young boy tries to hunt down this mysterious pet "Peeve" that he hears his parents talk about all of the time. This book is perfect for ages 3 to 9, but even adults will find the humor in the pages.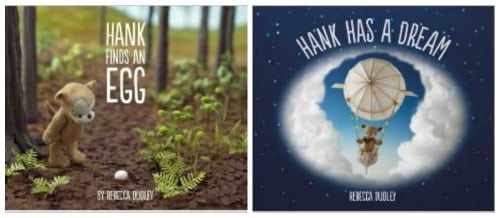 Reader Giveaway: One lucky Jinxy Kids reader will win copies of both Hank Has a Dream and Hank Finds an Egg. To enter, just complete the entry form below by 11:59pm ET on 2/2/15. Good luck!
January Kids Books

About the Author
Latest Posts