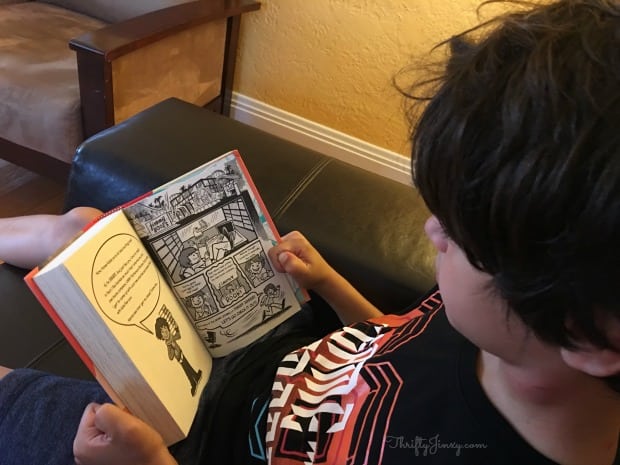 For a kid who basically hated reading about a year ago, Little R has done a complete 180. We're not quite sure what flipped the switch, but he now reads books as fast as he can get them. This summer has been filled with a LOT of reading and several times he has complained that the has already read everything in the house, so it wasn't hard to convince him to give Treasure Hunters: Peril at the Top of the World from James Patterson a try.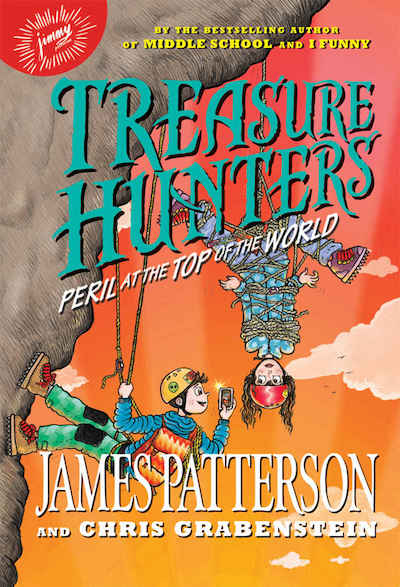 I think most of us know James Patterson from his Alex Cross novels for adults, but his Treasure Hunters series is specifically for the younger set. The adventure series is filled with action, humor and great story-telling. Little R is a fan of books that incorporate at least a bit of a graphic novel style and Treasure Hunters fits that with its fun illustrations by Juliana Neufeld. Check out his video review of Treasure Hunters: Peril at the Top of the World by James Patterson and Chris Grabenstein.
Even though it may not have sounded over-the-top enthusiastic, it definitely did receive his two thumbs up vote and he is already planning to read more books in the series. That's always a good sign!