If you have a little one in diapers then you know how quickly the cost of diapers and wipes can add up.  You have probably also learned that sometimes cheaper isn't always better in regards to brands of diapers.  Now you don't have to pass on the high quality brands just to save a few dollars – you can save money on the brand you want!
Luvs and Ibotta have partnered together to help familes save on the "official diapers of experienced parents."  They are offering a limited-time $5.00 rebate on ANY boxed variety of Luvs diapers, 54 Ct. or Larger.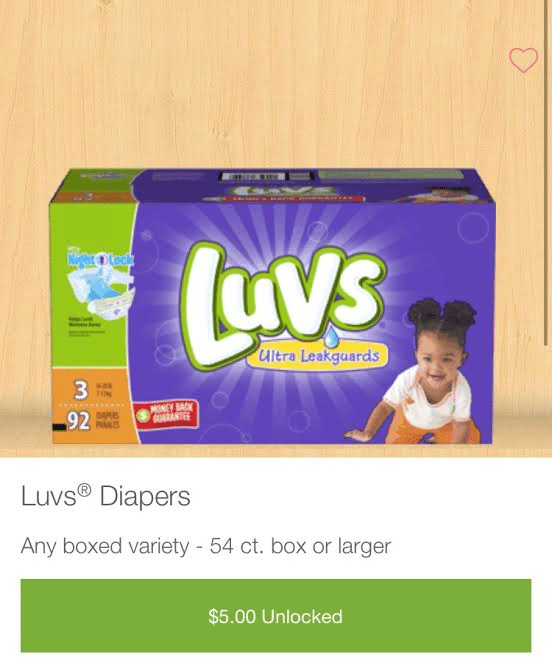 If you're new to Ibotta, here's how to go about getting this offer:
 Head to a participating store and purchase a BOX of Luvs Diapers, 54 Ct. or Larger.  There are almost 200 chains of stores that are participating so it shouldn't be a problem to locate one!
 Verify your purchase in the Ibotta app by scanning the barcode of the box of diapers and submitting a photo of your receipt.
 Your $5 cash back rebate will be deposited into your Ibotta account within 48 hours!
Luvs is known as the "official diaper of experienced parents" because Luves offers incredible overnight protection that locks away wetness twice as well as other popular brands, saving you money in the long run by going through less diapers.  Luvs is so sure that parents will love their diapers that they offer a Luvs Money Back Guarantee. If you aren't satisfied with the leakage protection of Luvs, they'l refund your money.  Visit www.luvsdiapers.com for more details.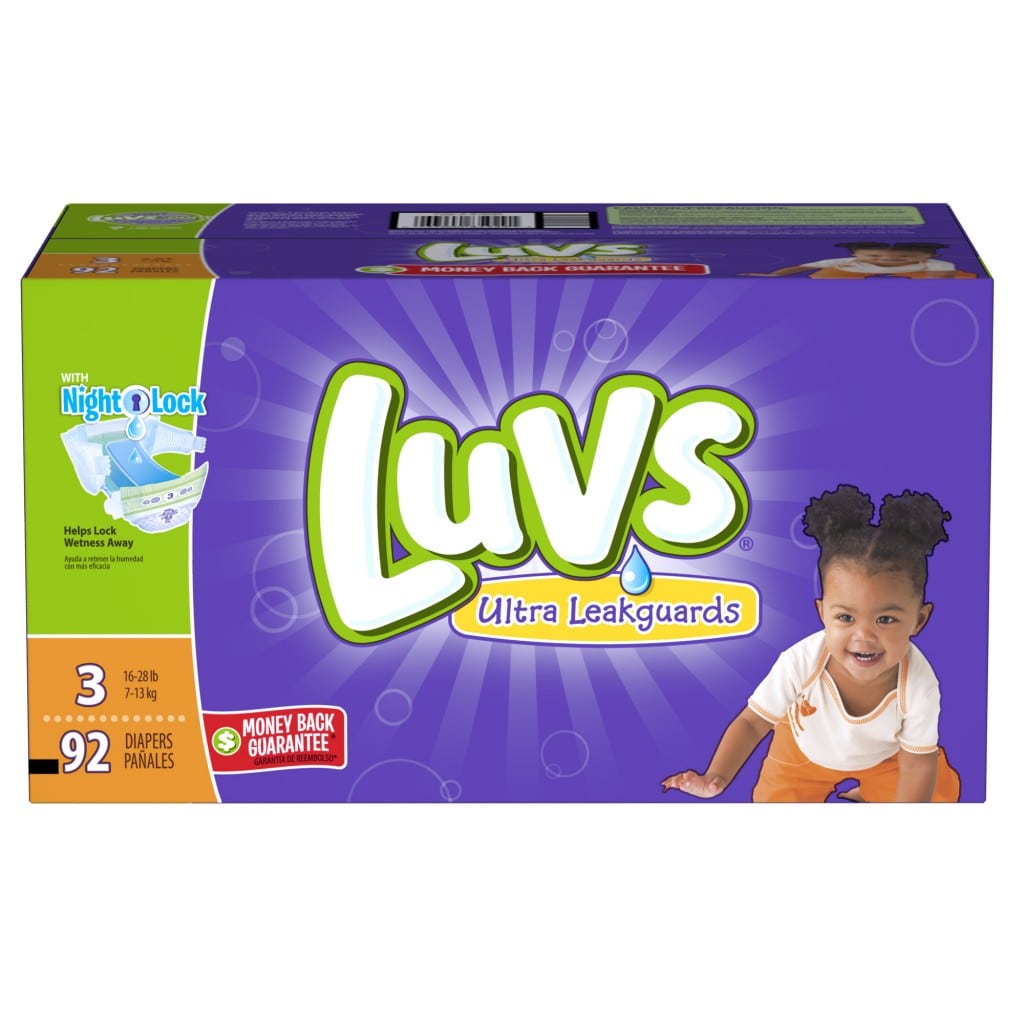 Remember, this deal is valid for a limited time only so make sure to head out and use your $5.00 Luvs Diapers Ibotta Offer!