This Sunday (March 10) our clocks "Spring Forward" for Daylight Savings, which means we lose an hour of sleep. The transition can be rough for some, especially young children who have difficulty adapting to change. Here is some advice and tips for a smooth and calm transition to Daylight Savings from Certified Sleep Experts from Sleepy Planet, Jennifer Waldburger and Jill Spivack, and your friends, the PAJANIMALS, from The Jim Henson Company and Sprout, the 24 hour children's preschool channel.
The Night Before – On Saturday March 9th, turn clocks AHEAD 1 hour before going to bed! If your child normally sleeps till 6:30 AM, the next morning he/she might be sleepy until 7:30 AM. The entire schedule – naps and bedtime – will then shift one hour later. If you're happy about this change, great! Just protect your child's room from too much light in the early morning, and use white noise so they won't wake with the birds.
If you'd rather help your child get back to the usual schedule, try the following:
Set your alarm for 6:30 AM (according to the new clock) and wake your child at this time. To them, it will feel like 5:30 AM and yes, they may be cranky and tired, but their body will soon get used to the new schedule.
Put your child down at the normal nap time (if they are still napping) according to the new clock and resume a normal schedule from there. Don't allow a nap longer than usual.
On Sunday night, put your child down at their usual bedtime according to the new time.
For some fun for your kids, get this FREE printable Pajanimals Daylight Savings Learning Activity. They can also learn to make a dream catcher here. Then check out this fun Pajanimals' video "How Do I know If It's Morning Time:
Tune-in to Sprout between March 18 – April 14 for the Pajanimals "Spring is Sprouting" event, and catch some of your favorite Pajanimals' episodes, including Apollo's Special Day, Puppy Love, Share Day, The Cow's Meow and Team Fort! Pajanimals also airs every Saturday morning on NBC Kids!
Pajanimals can also help your child learn their numbers, letters, words and more with an all-NEW line of entertaining and educational games and puzzles from Briarpatch.
Reader Giveaway: One lucky Jinxy Kids reader will win their own Pajanimals puzzle or game from Briarpatch (randomly selected from those shown above). To enter, just complete the entry form below by 11:59pm ET on 3/25/13. Good luck!
About the Author
Latest Posts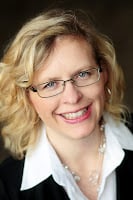 I'm a busy blogger and happy auntie of Little R, who I spend time with several days per week – which ends up being the FAVORITE part of my week! We love to cook together, do crafts, play outside and turn boring errands into fun adventures.