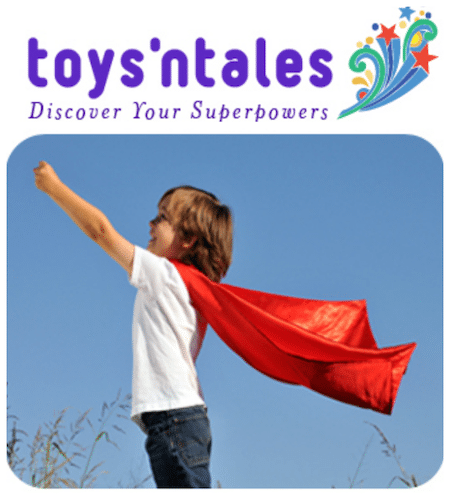 This holiday season, help your kids discover their superpowers with fun gifts from Toys 'n Tales. The wonderful characters created by Toys 'n Tales help children learn to accept themselves, deal with problems, and develop a sense of well-being through entertaining stories and interactive games. Each Toys'NTales product includes a story that takes place in an imaginary world brought to life by a series of toys and games. The Power of Play, role-playing, guided activities, creativity and self-discovery are integral parts of each product.
Developed by a team of child specialists, Toys'NTales character education products look like high-end books, games and toys but are secretly stashed with a wealth of valuable lessons that teach the children in your life how to deal with the pressures and stresses inherent to being a child in today's modern world.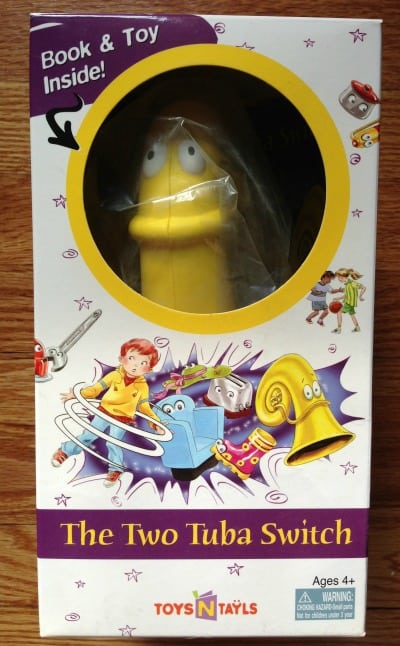 The Two Tuba Switch! Children Book, Tuba Toy & Character Toys helps children overcome shyness. (I wish this was around when I was a kid!) A soft cover colorful fiction book comes with a large tuba toy, 3 character toys that fits inside the Tuba Toy, a bookmark and a code to become a "Tuba Troop" member. It deals with shyness in children by making them feel more confident and special. This fanciful story of a boy who turns into a tuba is a perfect start! Ages 5-10. $19.95.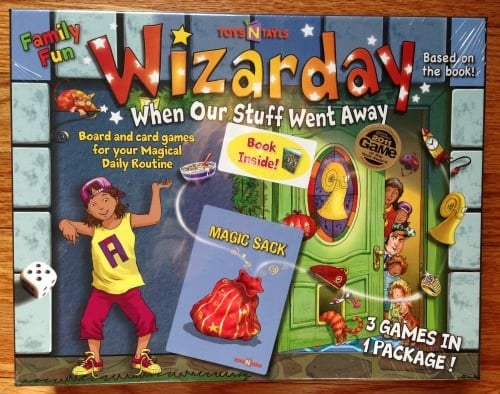 Wizarday, When Our Stuff Went Away is 3 Board Games & Card Games for the price of 1. These daily chores education board games are disguised as fun games. They facilitate communication within the family about daily chores and routine. Research has shown that unbalanced daily family routine may be the cause for many behavioral disorders.
GAME 1: An Exciting Racing Game Around the Day in search of your lost routine item.
GAME 2: A fast-paced game of making connections. There is always room for your opinion.
GAME 3: BONUS! A fun card game you can play anywhere.
Ages 8+. $29.95.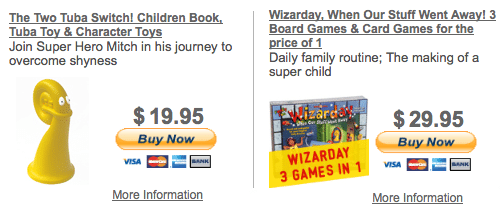 Reader Giveaway:  One lucky Jinxy Kids reader will win both The Two Tuba Switch and Wizarday, When Our Stuff Went Away.  To enter, just complete they entry form below by 11:59pm ET on 12/16/13.  Good luck!