If your kids love listening to their iPods or watching movies on their tablets, but you don't always want to listen to the same things, give them their very own pair of headphones this Christmas!
Animalz are a new tech product for kids that's pretty unique. Cute, lovable and lightweight enough to take anywhere, Animalz by ReTrak headphones are a fun, furry accessory for holiday road trips, airplane rides and casual listening. Designed for little ears with volume-limiting technology and a retractable cord for tangle-free travel and storage, Animalz are available in six fun fabric animal designs.  Watch this video to see how much fun kids have wearing them while enjoying their favorite tunes, shows or learning activities: http://youtu.be/h87BzsK8K9o.

 In addition to being fashion-forward enough for the ladies and cool enough for the gents, parents will be pleased to know that Animalz' volume limiter sets the maximum volume at 85 decibels – recommended for protecting developing ears. Can you imagine how cute they'd be peaking out of a stocking (you don't have to, I've provided a picture!)?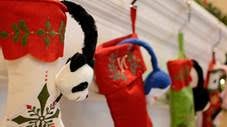 And not for the fun to be had only by the children, here's a Buzz Feed quiz to help you find out which Animalz headphones are your kid's spirit animal: http://www.buzzfeed.com/jennreeves/which-animalz-retractable-headphones-are-your-kida-12cgw! Once you've picked the perfect pair, Animalz can be found on Amazon!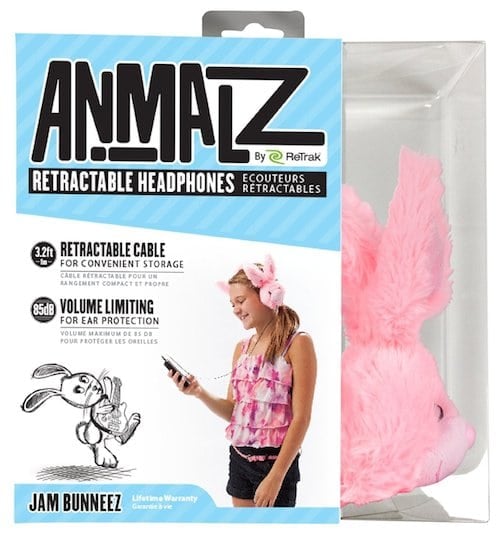 Reader Giveaway: One lucky Jinxy Kids reader will win their own set of Jam Bunneez Animalz Headphones. To enter, just complete the entry form below by 11:59pm ET on 12/27/14. Good luck!