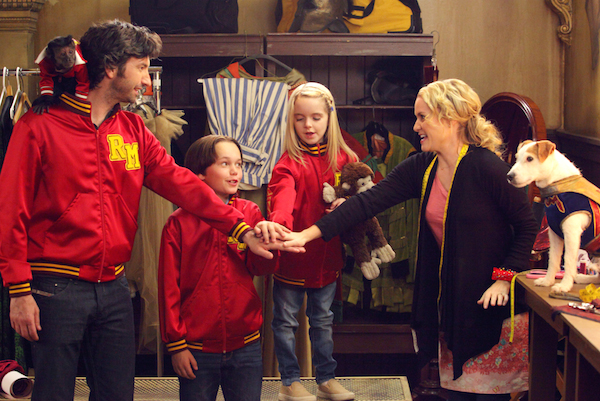 We have something brand new to share with fans of the Air Bud and Buddies movies. It's time to get ready to "Russell!" Fandango and Air Bud Entertainment have teamed up to create RUSSELL MADNESS. The film debuted in theatres February 21, 2015, as part of the Fandango Family Screening Series, and on home entertainment on March 10th from Twentieth Century Fox Home Entertainment. This is the first feature film from newly-launched Air Bud Entertainment, the creative force behind the #1 live-action, direct-to-video movies in the family category. The exciting action-packed adventure introduces 'Russell,' an adorable TALKING Jack Russell Terrier who accidentally becomes a professional wrestling superstar, on the way to discovering the true power…of family.

RUSSELL MADNESS stars John Ratzenberger ('Toy Story,' 'Cars,' TV's Cheers), Fred Willard (TV's Modern Family) David Milchard (TV's Convos with my 2-Year Old), Mason Vale Cotton (TV's Mad Men and Desperate Housewives), McKenna Grace (TV's Crash and Burn and The Young and the Restless) and John Hennigan (former WWE star) along with the voices of talking animal stars including Will Sasso (TV's 'MadTV' and 'The Three Stooges') and Sean Giambrone (TV's The Goldbergs). RUSSELL MADNESS is directed by 'Air Bud' and 'Buddies' veterans Robert Vince, written and produced by Robert Vince and Anna McRoberts.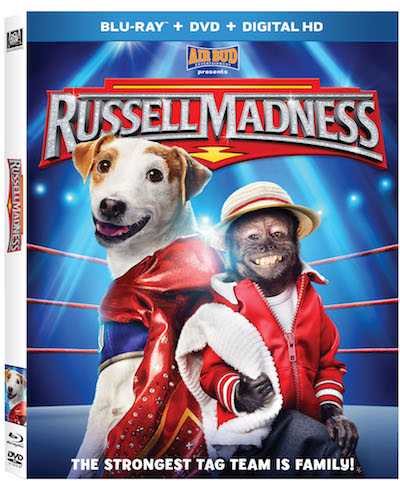 About the Fandango Family Screening Series:
Beginning February 21, 2015, Fandango will debut RUSSELL MADNESS in top market theaters as part of the Fandango Family Screening Series, a nationwide promotional program offering families free exclusive advance movie screenings, plus free snacks, goodies and a chance to win prizes and other fun surprises. The film will be shown in cities such as New York, Philadelphia, Boston, DC, Atlanta, Dallas, Chicago, Seattle, San Francisco and Los Angeles. More information about the RUSSELL MADNESS screenings is available at Fandango.com/RussellMadness, and parents can sign up to be notified via email when it's time to reserve seats for this special event.
Synopsis:
RUSSELL MADNESS tells the story of Russell, an undersized but big-hearted terrier who dreams of having a family of his own. After running away from his pet store, Russell gets taken in by The Ferraros, a family desperate to revive their grandfather's pro wrestling arena. That's when they discover their new pet pooch has incredible wrestling skills. With help from his coach, Hunk, a savvy and hilarious monkey, Russell rockets to the top of the pro wrestling world and becomes a famous sports superstar. But when a dishonest promoter double-crosses the Ferraros, Russell will face his biggest challenge and discover that the strongest tag team is family. RUSSELL MADNESS is rated 'PG' by the Motion Picture Association of America (MPAA).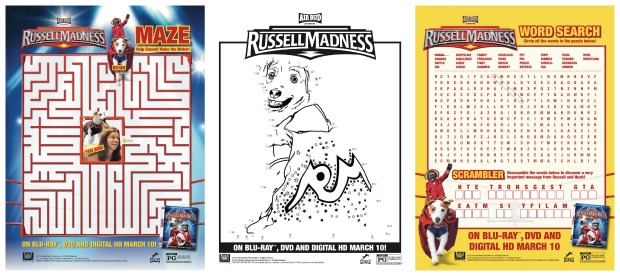 For some Russell Madness fun at home right now, we have these new printable Russell Madness activity sheets:
Russell Madness Connect the Dots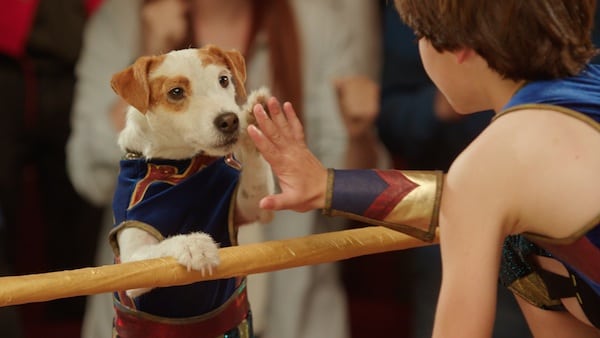 Reader Giveaway: One lucky Jinxy Kids reader will win their own copy of RUSSELL MADNESS. To enter, just complete the entry form below by 11:59pm ET on 3/23/15. Good luck!
RUSSELL MADNESS