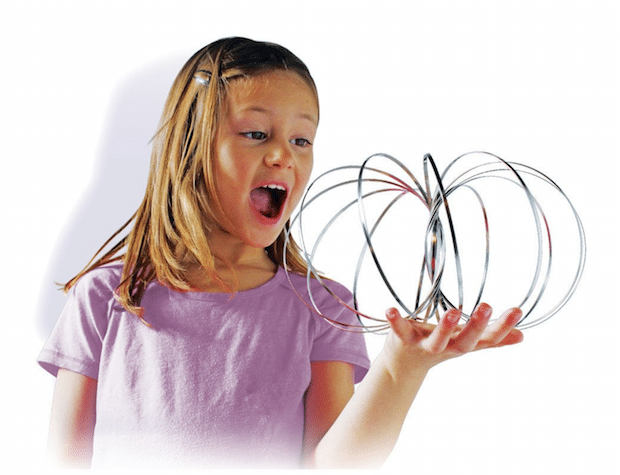 When buying holiday gifts, one of the trickiest things to do is come up with fun stocking stuffers that are more than just "filler". A gift that your kids are sure to love is the GEOFLUX Interactive Spring toy.
This fun and unique toy will add a "perfect illusion" to your stocking gifts this holiday season! Or if you gift the GEOFLUX Interactive Spring toy to your nieces and nephews during holiday gift exchanges you'll be sure to impress. This item is great for kids, or those that want to sparkle up their life with a fun unique toy. The GEOFLUX can easily be transferred from one arm to another which is great for playing with others. Give into this perfect illusion and make someone you care about smile this Christmas.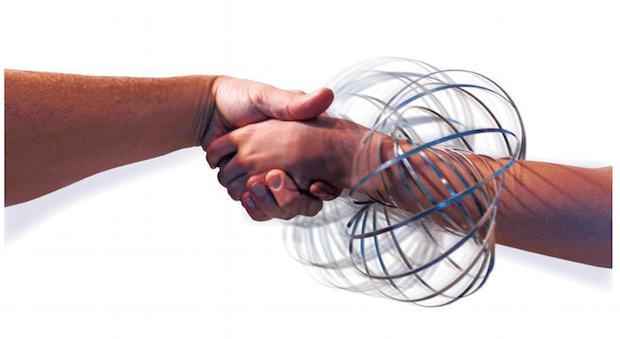 GEOFLUX™ magically transforms from what looks like a series of rings into a wondrous 3-D sculpture that resembles a giant atom or an extra planetary orchid! What's more, when you insert your hand through the coils GeoFlux begins to spiral up and down your arms, spinning so fast it's a blur of motion. GeoFlux can then "bridge" over to your other arm, staying in perpetual motion. A fantastic party trick and exercise tool, it "fluxes" easily from person to person. Or place GeoFlux on a broom handle, lower one end slightly, and watch as it moves along the shaft, twirling so rapidly it looks like a giant soap bubble. Constructed of one continuous band of rugged stainless steel, GeoFlux folds flat for easy storage in the included travel pouch.