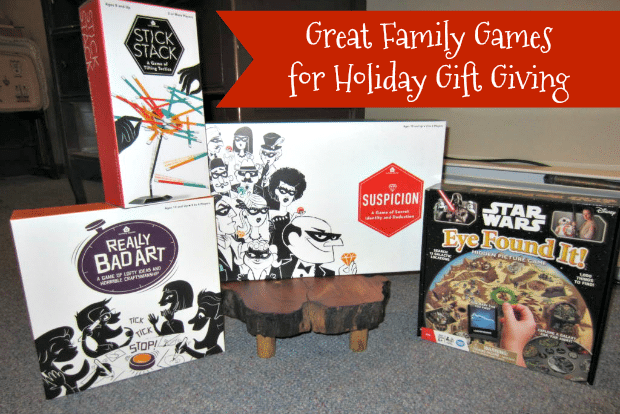 We all have those hard to buy for friends and family right? Maybe it's those teenagers or the grandparents? Perhaps you need something to give an entire family? A game is the perfect gift and you really can't go wrong with a game.
This is also the time of year that I stock up on games for my gift closet. You never know when an unexpected birthday invitation will arrive, or that relative's birthday you forgot about. Reaching into the gift closet for a game solves lots of those dilemmas.
Thankfully there are some great games out there, and we have just a few to tell you about. Add them to your last minute shopping list because they're sure to be hit, maybe not now but later on this year, you'll be thankful you stocked up.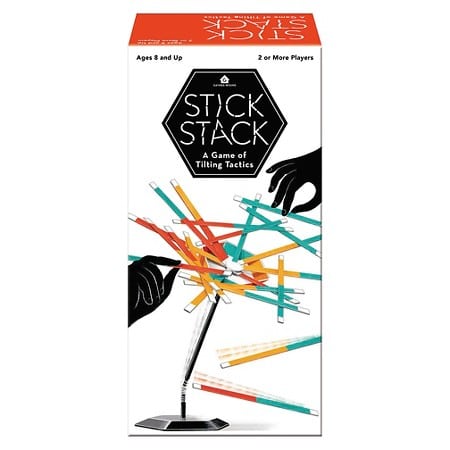 Stick Stack is a game that takes a bit of balance, coordination and a sense of humor. With laughter involved, any game can be fun. We played this a few times and if you play with someone that really gets into strategy, it can make it go a little longer. Sort of like Chess or Checkers, some people really think about where to place the pieces. Typically though, I would say that Stick Stack is a fairly fast game 15 or so minutes is about right. This game is for ages 8 and up and requires 2 or more players. I think younger kids could play this with adult supervision, probably 6 and up, depending on the child.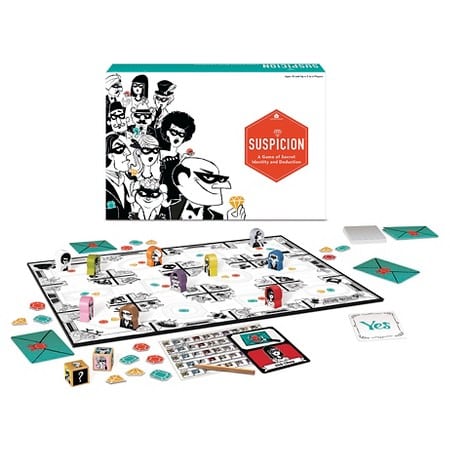 The Suspicion Game takes a bit of detective work, combined with role playing and then toss in a bit of creativity. This game is also 2 or more players and for ages 10 and up. For this one I am going to agree that it is 10 or maybe even 12 and up. The detective piece and role playing make this a bit complex for the younger crowd. Our two 12 year olds played it together first, and then the two of us parents joined in, we all decided it seemed easier with more people playing. One of our daughters likes to cheat, but this game really kept her on her toes, making it hard to cheat.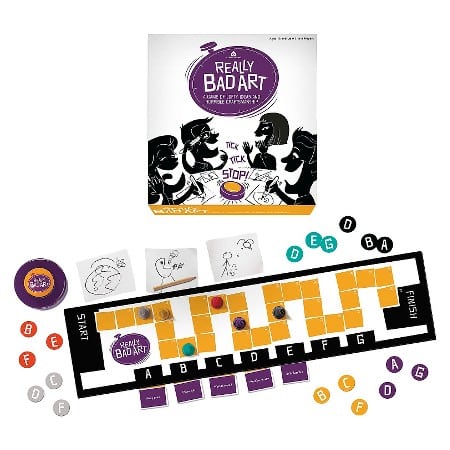 I will admit it, I am not very good at drawing. Stick people are about the best that I can do. Our girls on the other hand, they somehow were gifted an art gene, not from me though. This game is super fun because you don't have to be Picasso or Andy Warhol. If stick people are your thing and you can laugh, then Really Bad Art is for you. Our girls laughed at my drawings, but I was okay with that. I reminded them the game is called Really Bad Art, not famous artist. This game is for 3-6 players and for 12 and up.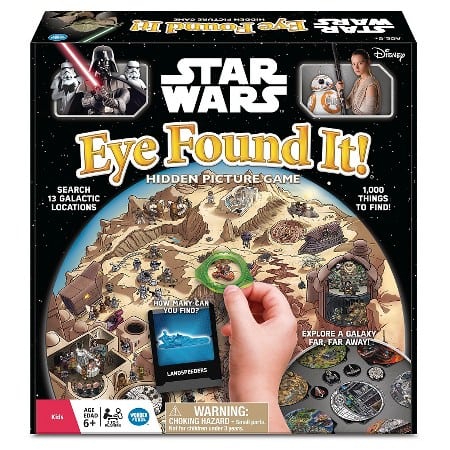 I was super excited about this Star Wars Eye Found It. This just seems like the perfect game for all Star Wars fans, as well as those who like to do search games or puzzles. This is like the eye spy books but a bit more interactive and super fun, especially since it's all about Star Wars! Geared towards 6 and up, which I would agree with partly because of a small piece that is enclosed and I'm not sure the younger ages would understand what they are supposed to find in the game.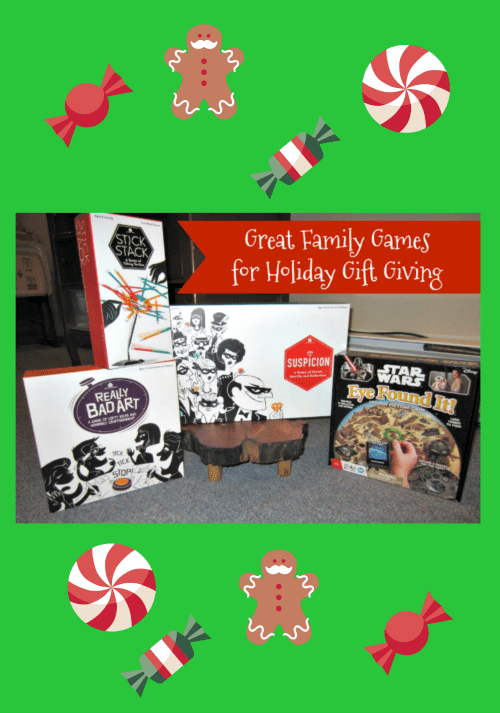 About the Author
Latest Posts