It's beginning to look a lot like Christmas as National Geographic Kid's Books holiday season is in full swing with several titles that are perfect for holiday gift giving. If you want to keep your kids engaged and having fun while learning, take a look at some of this year's best National Geographic Kid's Books below: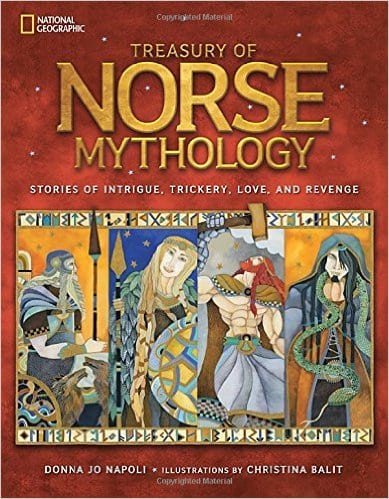 Treasury of Norse Mythology: Stories of Intrigue, Trickery, Love and Revenge by Donna Jo Napoli (ages 8-12, $24.99) — Kids are fascinated by Norse mythology and thanks to the blockbuster movie franchise The Avengers and Rick Riordan's highly anticipated Norse mythology fiction series debuting this Fall, these ancient tales of Scandinavia have never been hotter. The Treasury of Norse Mythology makes a great gift for fans to delve more into their favorite characters, like Thor, Loki and Odin. The classic tales come to life with page after page of beautiful illustrations featuring the gods, goddesses, heroes and monsters of Norse myths.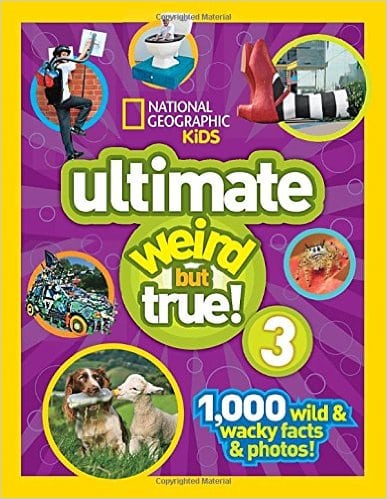 Ultimate Weird But True! 3 (ages 8-12, $19.99) — Have a fact-loving tween? Over 1,000 of the weirdest facts coupled with amazing graphics and photos packaged in an oversized gift-giving-worthy format makes this book a slam dunk selection for avid readers, reluctant readers and boys and girls alike.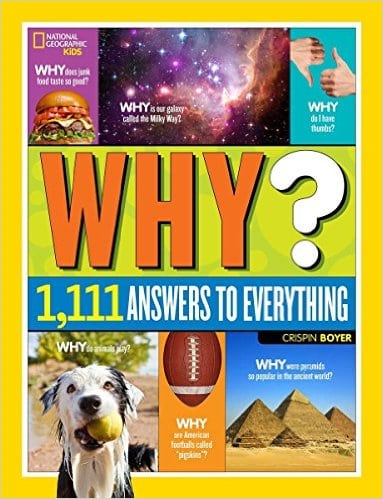 NG Kids Why?: Over 1,111 Answers to Everything by Crispin Boyer (ages 8-12, $19.99 ) – The concept is simple. Got a question? Well now you have an answer! 1,111 of them, in fact. Want to know why your snot is yellow? Flip to the human body chapter. What's on the inside of a turtle shell? The animal section's got you covered. What's in the deepest part of the ocean? Why doesn't Earth just float off into space? Check, check, and check. With hundreds of topics ranging from silly to serious, this book has the expert information kids need in a fun and entertaining format that will keep them digging for answers.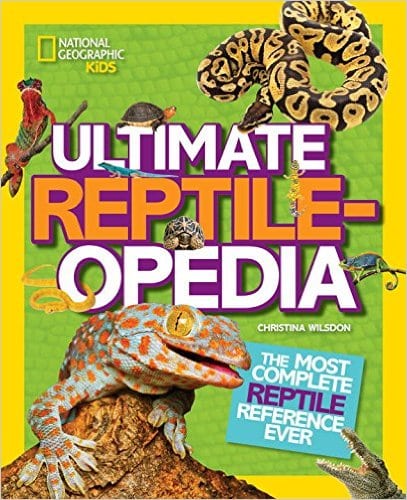 Ultimate Reptile-opedia: The Most Complete Reptile Reference Ever – (ages 7-10, $24.99) – Snakey, slimey, scaley, and sensational! Welcome to the amazing world of the most popular reptiles on Earth. With colorful photographs and fun facts, this easy-to-use encyclopedia profiles snakes, lizards, amphibians, turtles and tortoises, crocodilians, and tuatara. Profiles are accompanied by Did You Know? details and fast facts including scientific name, size, diet, and habitat.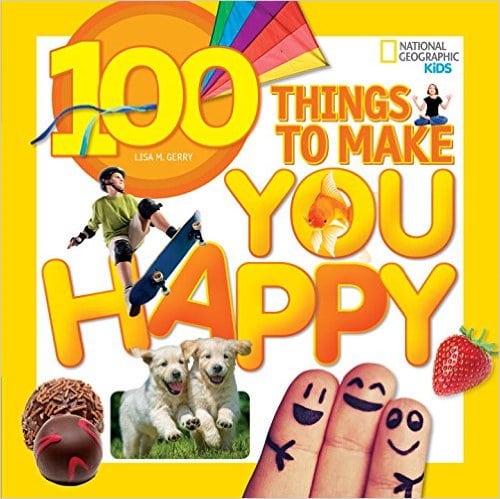 STOCKING STUFFER IDEA – 100 Things to Make You Happy (ages 8-12, $9.99) – Sized perfectly to fit into a stocking, this cheerful and inspirational book will make kids go "WOW!" and "Awwww" in equal measure. It's packed with adorable animal facts, heartwarming nuggets from history, snippets of cool new science, amazing photography, inspirational advice from Nat Geo explorers, and fascinating weird-but-true facts. Sprinkled throughout are expert tips, jokes, quotes, and exercises to boost kids' dose of daily joy and get them actively involved in their own well-being.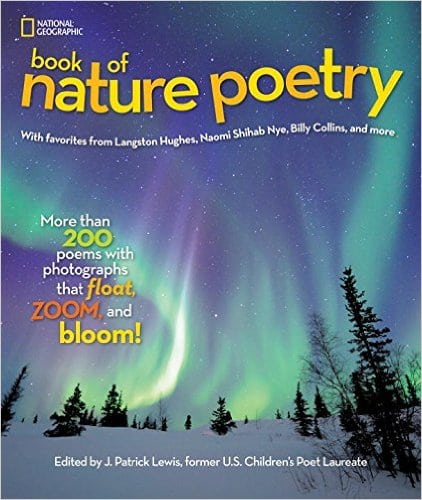 TEACHER GIFT IDEA – National Geographic Book of Nature Poetry (ages 4-8, pub date 10/13/15, $24.99) – Beloved former U.S. Poet Laureate J. Patrick Lewis curates a collection of over 200 poems celebrating the natural world, coupled with photographs that float, zoom and bloom!. From trickling streams to deafening thunderstorms to soaring mountains, discover majestic photography perfectly paired with contemporary (such as Billy Collins), classics (such as Robert Frost), and never-before-published works.
Reader Giveaway: One lucky Jinxy Kids reader will win a set of all of the National Geographic Kids Books listed above (ARV $125). To enter, just complete the entry form below by 12/22/15. Good luck!

National Geographic Kids Books

About the Author
Latest Posts