In the Battle with the Bugs, part of the Human Body Detectives series. Merrin and Pearl's cousin Max is sick, threatening everyone's Mexican holiday. This time the girls find themselves in Max's body, witnessing first hand the immune system in action. They befriend a white blood cell warrior who leads them into battle against the offending bacteria.
Download the book from Amazon to your Kindle, iPad, iPhone, PC or other compatible device. You can download a FREE Kindle app for your Web Browser, PC, Mac, iPhone, iPad, BlackBerry, or Android Phone.
If you prefer a hard copy, find the paperback version HERE.
About the Author
Latest Posts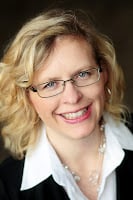 I'm a busy blogger and happy auntie of Little R, who I spend time with several days per week – which ends up being the FAVORITE part of my week! We love to cook together, do crafts, play outside and turn boring errands into fun adventures.