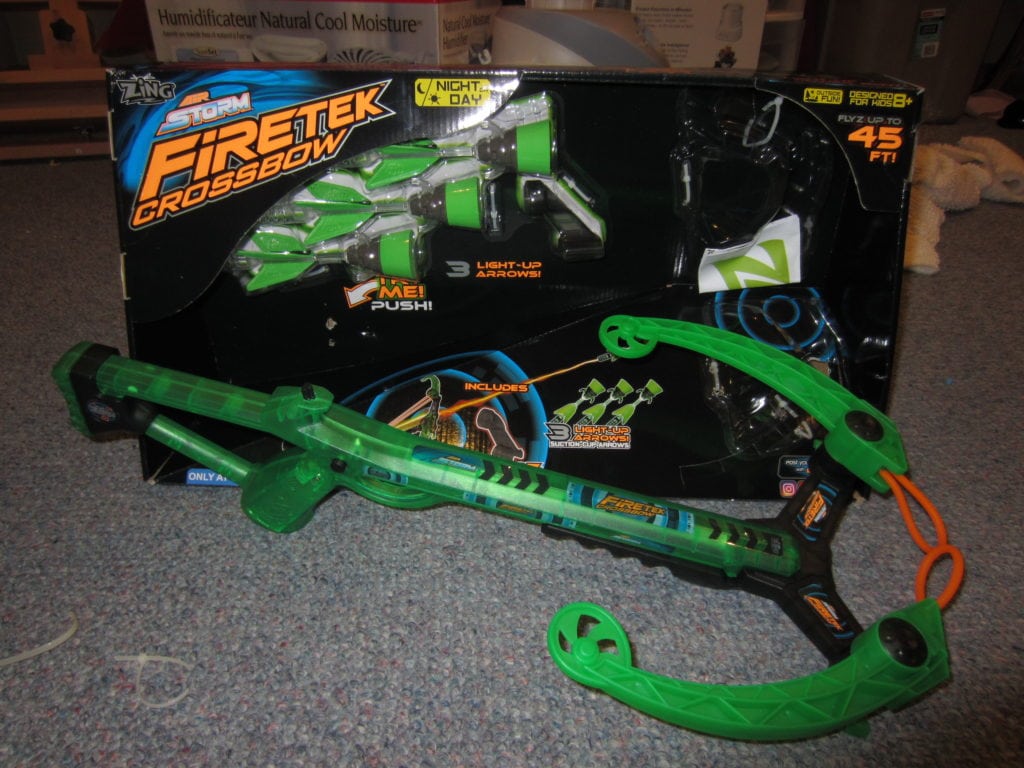 I have to admit I was pretty excited to be able to try the Firetek Crossbow by Zing.  Probably more excited than the kids.  Of course as soon as I started to open it, my husband was right there and had to try it first.  My favorite feature on this, it lights up, not only the crossbow itself but the arrows, so it would be a great outside toy.  The arrow stay lit even after you shoot them, so would be easy to find and hard to loose.  It has some great safety buttons so the younger crowd would have a hard time shooting it.  It also pulls hard so would take some serious strength,, so again making it difficult if a younger sibling were to try it. It also has an extra button release to make it more complicated if younger hands try to attempt it.  I would agree with the age suggestion on this one and that's 8 and up…  It's a pretty powerful toy, but so much fun!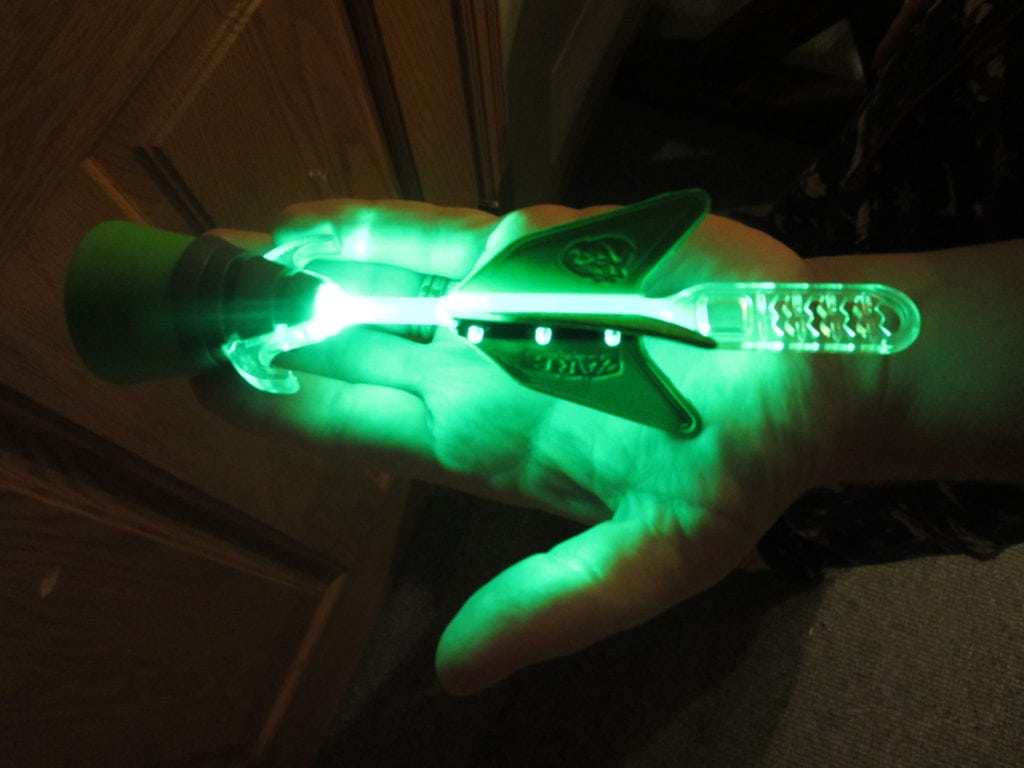 Firetek Crossbow $29.99 – Ages 8+
READY, AIM, FIRE! The new Firetek Crossbow from Zing is one of the latest additions to
Zing's popular Firetek brand. Now blazing with LED light up power, the Firetek
Crossbow's illuminating effect is perfect for any type of target practice! Place the arrow
hooks through the Crossbow loops and latch onto the pin. Release the safety, pull the
trigger and watch the Firetek Dartz fly with amazing light up power! With arrows shooting
over 45 feet and a special scope for supreme accuracy, your target doesn't stand a
chance with the Firetek Crossbow. Each Firetek Crossbow comes with one Firetek
Crossbow and three suction-cup arrows.