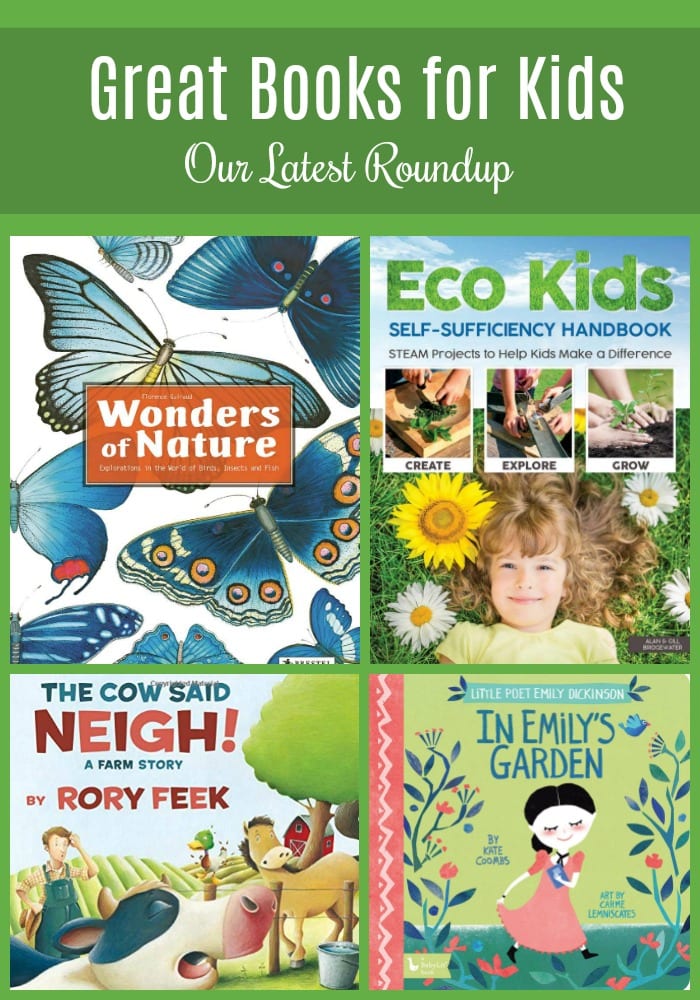 Get your page-turning fingers ready, because we've got a great roundup of new kids' books to add to your home library! There's a book by bestselling author Rory Feek, two new BabyLit books for poetry fans (I love these), and lots more. Enjoy!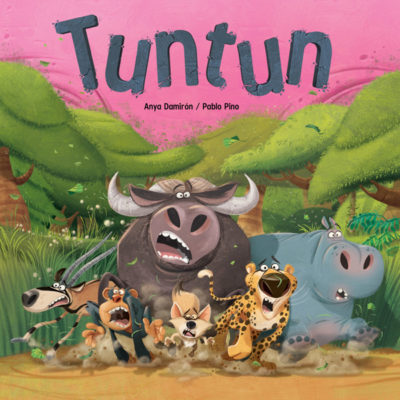 #1 – Tuntun by Anya Damirón
There is a big problem in the jungle, a reeeally big problem! But animals are too scared to try to find out who is the mysterious being that terrifies them every day. Thanks to a courageous wasp, everything changes unexpectedly. A funny story that reminds us that, many times, things are not as we thought….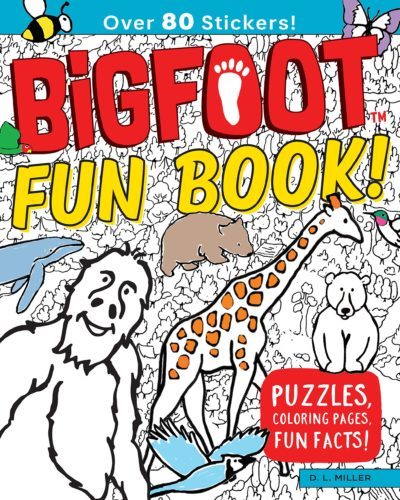 #2 – BigFoot Fun Book!: Puzzles, Coloring Pages, Fun Facts! by D.L. Miller
Inside this book, young readers will discover 128 pages of entertaining activities, including whimsical mazes, seek and find puzzles, word search games, fun drawings, coloring pages, and more. Fun facts help kids learn more about the world we live in. And a bonus 8-page section includes more than 80 free stickers! This big activity book is the perfect companion for road trips, camping, rainy days, and more. Its interactive pages and exciting mix of puzzles, facts, and stickers keep kids 5 and older engaged and entertained for hours on end!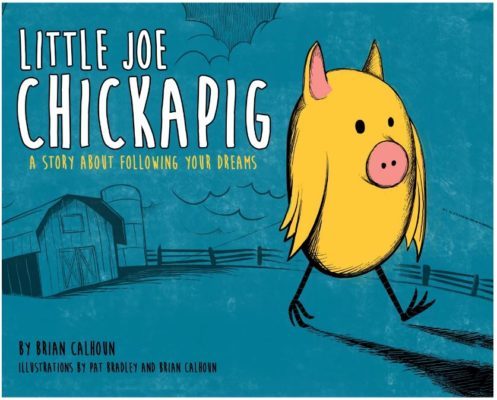 #3 – Little Joe Chickapig: A Story About Following Your Dreams by Brian Calhoun
Little Joe Chickapig wants to be just like his adventurous grandpa. But how did the old chickapig hero do it? Find out in this fun, original story by the creator of the popular Chickapig Board Game.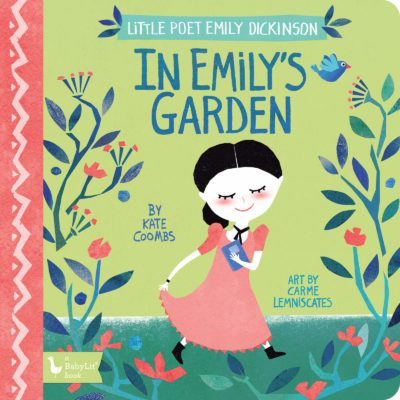 #4 – Little Poet Emily Dickinson: In Emily's Garden by Kate Coombs
Avid gardener and poet Emily Dickinson collected 424 pressed flower specimens and wrote nearly 1800 poems in her lifetime, with nature and plants inspiring many of her beloved works. Lines and couplets from Dickinson's poems paired with gorgeous illustrations bring this book to life, letting toddlers take a stroll in Emily's garden of verses. See the flowers, birds, butterflies, and bees through Emily's eyes, and foster a love of gardens and poems alike.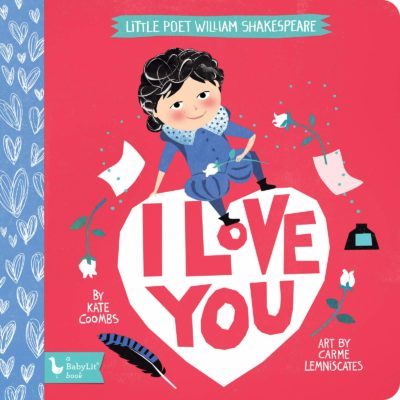 #5 – Little Poet William Shakespeare: I Love You (A BabyLit Book) by Kate Coombs
"I do love nothing in the world so well as you." This book pairs loving lines from The Bard's famous plays and sonnets with engaging illustrations, letting parents, grandparents, and other readers tell toddlers how loved they are in Shakespeare's own words.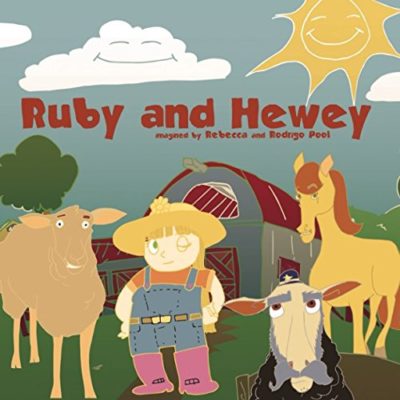 #6 – Ruby and Hewey by Rebecca and Rodrigo Pool
Ruby and Hewey is a heartwarming tale of friendship and acceptance. Hewey the sheep, is new to Honeysuckle Animal Rescue Farm and is struggling to fit in. When Hewey's feeling down, an unlikely friend steps up to help him realize his potential. Honeysuckle Farm is full of fun animals and new friends. This the beginning of Ruby and Hewey's adventures together.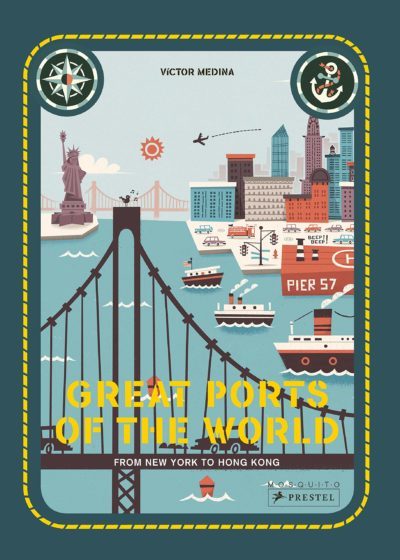 #7 – Great Ports of the World: From New York to Hong Kong by Victor Medina
This unique book takes young readers on a journey around the globe's ports and features some of the world's most fascinating destinations. In colorful spreads, readers are given insights into each port city: What are they eating in Hong Kong? What lives on the Nile River? What do the boats of Venice look like? From flora to fauna and from tropical climates to polar regions, this book is packed with vibrant, 1950s-era inspired illustrations. As entertaining as it is educational, this book gives children a window into a new way of seeing the world.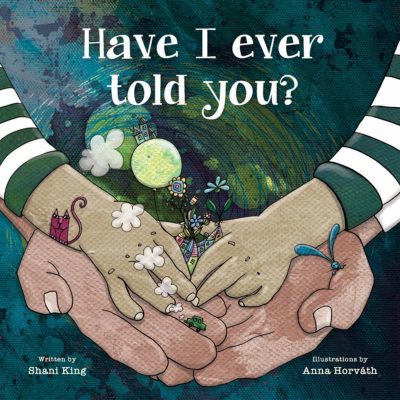 #8 – Have I Ever Told You? by Shani King
This little book holds the message of dignity that every child on this earth needs to hear: You are loved. You matter. You make me smile. You make me the happiest person in the world, just by being you.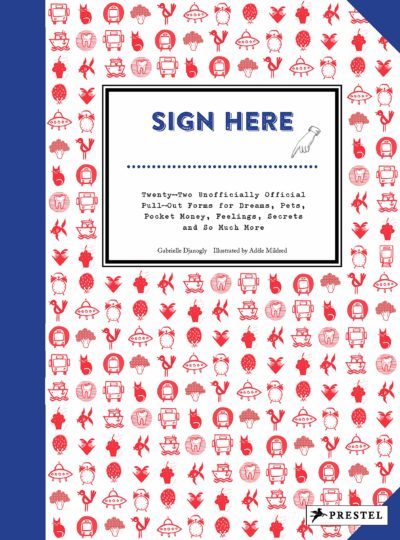 #9 – Sign Here: Twenty-Two Unofficially Official Pull-Out Forms for Dreams, Pets, Pocket Money, Feelings, Secrets, and So Much More by Gabrielle Djanogly
It's hard to apologize. It's hard to say thank you. Sometimes it's even hard to invite someone over for a birthday party. This cleverly designed, slyly bureaucratic collection of "forms" makes dealing with these childhood issues a great deal less awkward and a whole lot more fun. Highly adaptable to meet the needs and desires of any boy or girl, these forms can be endlessly photocopied–and of course filed away by parents and grandparents for future reminiscences and chuckles.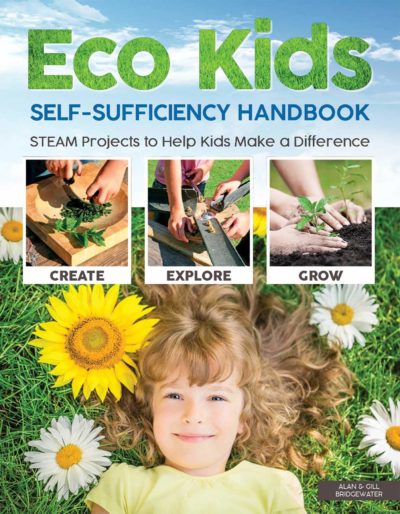 #10 – Eco Kids Self-Sufficiency Handbook: STEAM Projects to Help Kids Make a Difference by Alan & Gill Bridgewater
From building a wind turbine and a go-kart to creating light, growing vegetables, and making green gifts, this book offers a wide range of ways to capture the imagination and make a positive contribution to the world around us. Twenty-eight exciting projects support integrated STEAM learning (science, technology, engineering, art, and math). All of the projects use most of these skills but some require you to use more of certain skills than others. A handy icon alongside each project shows you which of the five STEAM skills are emphasized.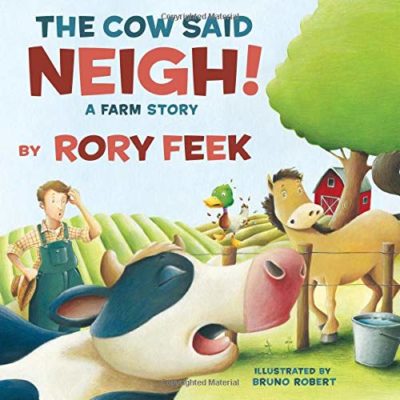 #11 – The Cow Said Neigh!: A Farm Story by Rory Feek
This book is the story of some peculiar farm animals who wish they were like other animals on the farm. The cow wants to run free like a horse, the sheep wants a snout like a pig, the dog wants to be inside like the cat. Soon the entire farm is in chaos! With silly farm animal sounds, clever rhymes, and adorable art, The Cow Said Neigh! will have kids of all ages laughing out loud as they celebrate the unique strengths in each of us. This delightful picture book is sure to be read time and time again.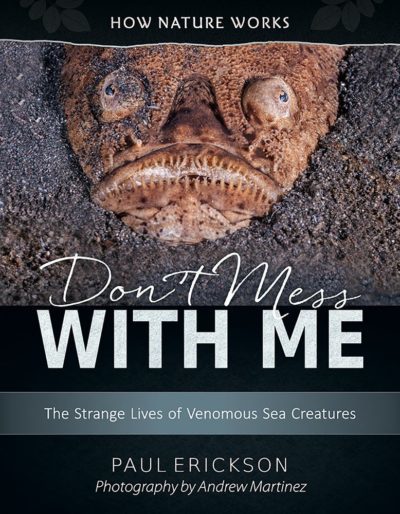 #12 – Don't Mess with Me: The Strange Lives of Venomous Sea Creatures (How Nature Works) by Paul Erickson
Why are toxins so advantageous to their possessors as to evolve over and over again? What is it about watery environments that favors so many venomous creatures? Marine biologist Paul Erickson explores these and other questions with astounding images from Andrew Martinez and other top underwater photographers.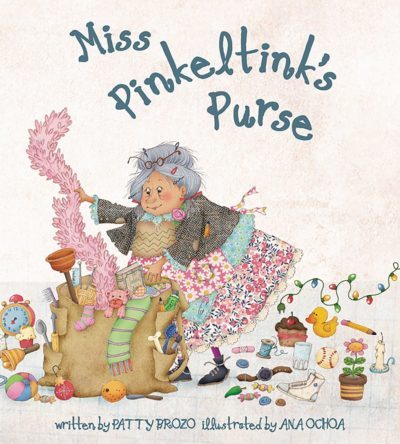 #13 – Miss Pinkeltink's Purse by Patty Brozo
From its humorous opening through its sad midpoint and uplifting end, Miss Pinkeltink's story shines a light on humanity. This story with children as agents of positive change reminds us again that communities are best known by their treatment of the disadvantaged among them.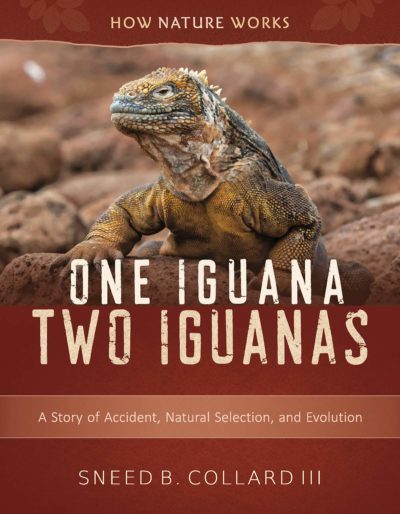 #14 – One Iguana, Two Iguanas: A Story of Accident, Natural Selection, and Evolution (How Nature Works) by Sneed B. Collard III
Award-winning children's science writer Sneed Collard traveled to the Galapagos Islands to see for himself, where Charles Darwin saw, how new species form. The result is this fascinating story of two species of iguana, one land-based and one marine, both of which developed from a single ancestor that reached the islands millions of years ago. The animals evolved in different directions while living within sight of one another. How is that possible?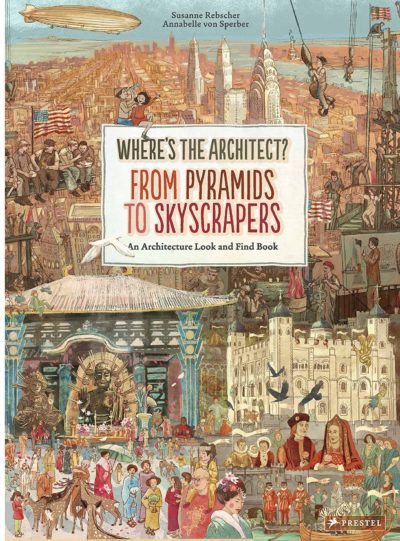 #15 – Where's the Architect?: From Pyramids to Skyscrapers (An Architecture Look and Find Book) by Susanne Rebscher
From the top of China's Great Wall to the base of the Pyramids of Giza and the Sphinx, this journey through the world of architecture stops in nearly every continent and travels through centuries. The illustrator populates her dynamic and intricate double-page spreads with many details and a hidden architect or important figure on every page that kids will have fun trying to locate. Young readers will find themselves fully immersed in this large-format book while learning about the incredible architectural wonders that continue to amaze us today.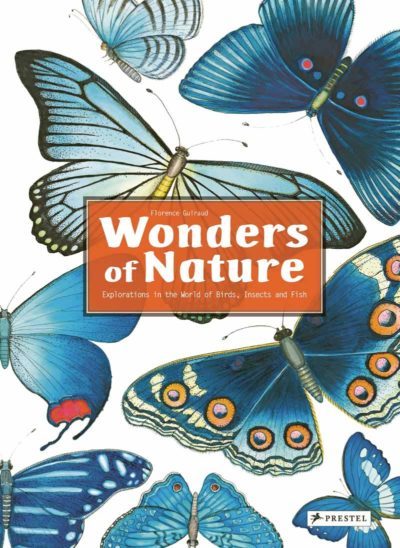 #16 – Wonders of Nature: Explorations in the World of Birds, Insects, and Fish by Florence Guiraud
Bright-eyed birds, evanescent butterflies, tropical fish, and other pleasures await the readers of this large-format book that will appeal to young children's curiosity about the natural world. Presented in double-page spreads, interspersed with informative texts, Guiraud's illustrations capture the wondrous beauty that populates our oceans, forests, and fields. Her expressive illustrations create a sense of intimacy and empathy with the natural world and their exquisite detail rewards close investigation.
About the Author
Latest Posts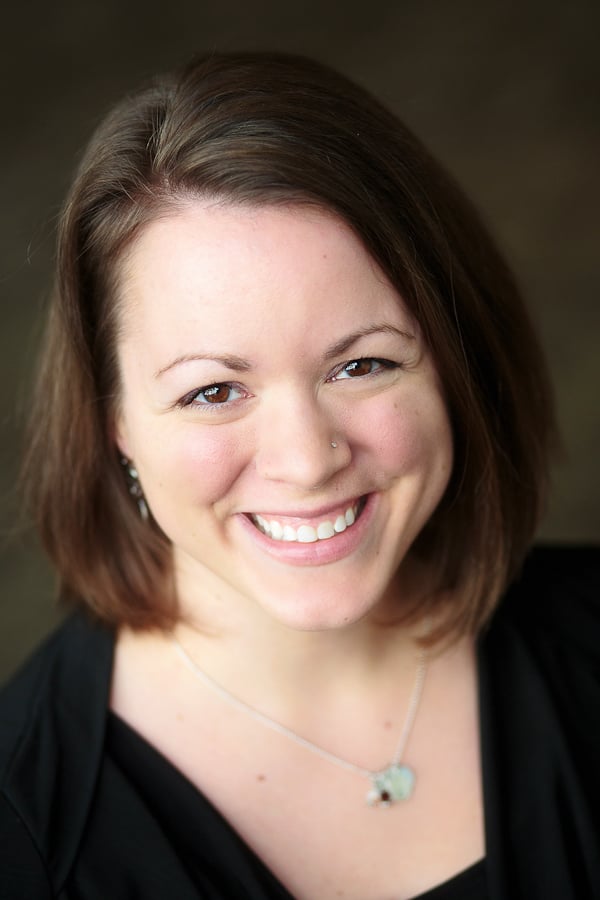 Laura is a former high school English teacher turned avid deal shopper following the birth of her first child. Now she's a work-from-home mom of six which keeps her plenty busy! On the off chance she gets some free time you'll find her with her nose in a book, spending time with family and friends, or enjoying a hot cup of coffee.