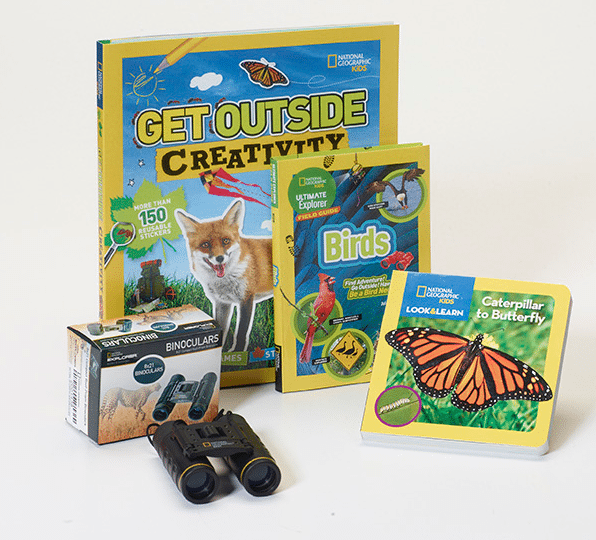 We are soooo excited about spring finally making its way here. We haven't been happy about all the weather setbacks here in Minnesota recently. Below freezing days do NOT make it feel like spring. But, no matter the weather, we know that the warmer days and spring fun are right around the corner.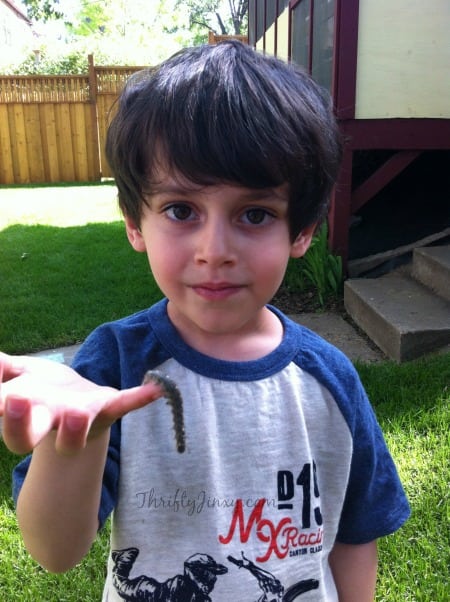 With the warm weather, that means it will finally be time to stop being stuck inside and start spending more time outdoors! National Geographic Kids Books is debuting three new books that are perfect for curing that cabin fever and inspiring youngsters to get outside and enjoy the great outdoors. Even BEFORE it gets warm, then can do some reading to get excited about the soon-to-come spring!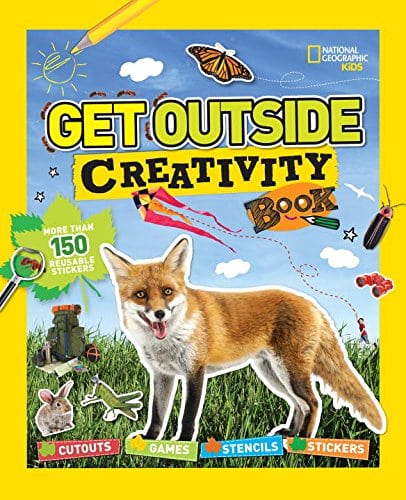 Get Outside Creativity Book (ages 6-9, $12.99) – This big, bright spiral-bound activity book encourages kids to get outside and play! It's chock full of stencils, stickers, pull-outs, games, trivia, puzzles, and cutouts that encourage exploration and learning in the great outdoors. It's the perfect gift for any parent wanting to foster creativity and imagination, while encouraging kids to unplug, get off the couch, and get to know the world around them. The format engages readers with a combination of fun and whimsical design and National Geographic's world-famous photography.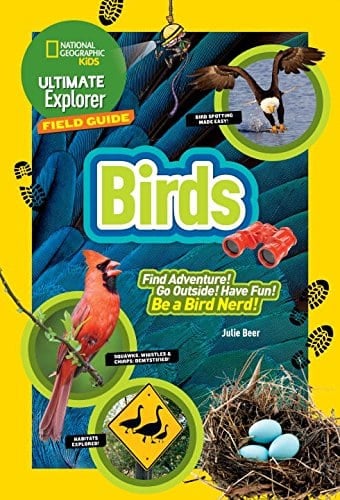 Ultimate Explorer Field Guide: Birds (ages 8-12, $12.99) – Photo-filled and fact-packed, this one of a kind bird guide will make kids Stop! Look! and Listen! to find the feathered friends right in their own backyards. From ducks to hawks, sparrows to sandpipers, kids will learn how, where, and when to spot birds all over the United States. With tons of info and interactivity prompts, it's the perfect companion for backyard or field trip, camping or vacation. Durable and portable, it's just right for pocket or backpack.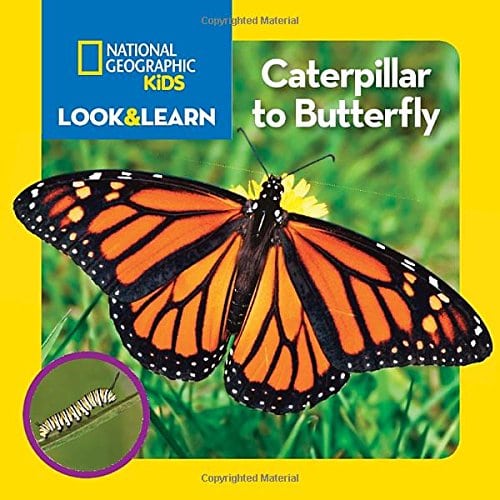 Look & Learn: Caterpillar to Butterfly (board book, $6.99) – A durable board book that is made for tiny hands and curious minds! Preschoolers and their parents follows a monarch as it develops from a cute caterpillar into a beautiful butterfly in simple, age-appropriate language.
Reader Giveaway: One lucky Thrifty Jinxy reader will win an Explore the Outdoors prize package including: Get Outside Creativity Book, Ultimate Explorer Field Guide: Birds, Look & Learn: Caterpillar to Butterfly and a pair of Nat Geo binoculars that are water resistant, rubber armored and perfect for wildlife watching, birding and exploration. (ARV $63) To enter, just complete the entry form below by 11:59pm ET on 4/26/16. Good luck!
National Geographic Kids Books Explore the Outdoors Giveaway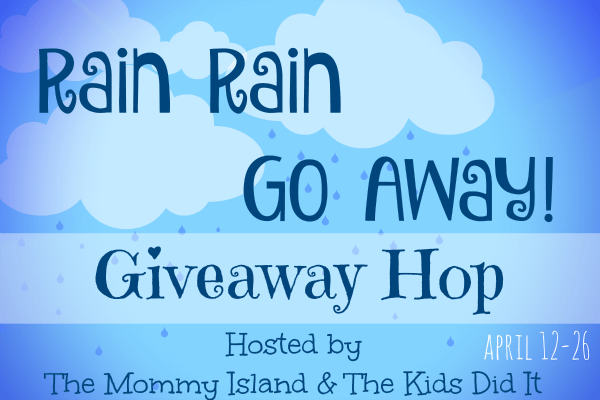 Once you enter our giveaway, be sure to enter all of the other giveaways in the Rain Rain Go Away! Hop, hosted by The Kids Did It and The Mommy Island. You can find links to all of them below:
About the Author
Latest Posts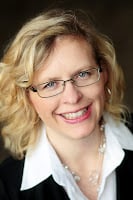 I'm a busy blogger and happy auntie of Little R, who I spend time with several days per week – which ends up being the FAVORITE part of my week! We love to cook together, do crafts, play outside and turn boring errands into fun adventures.