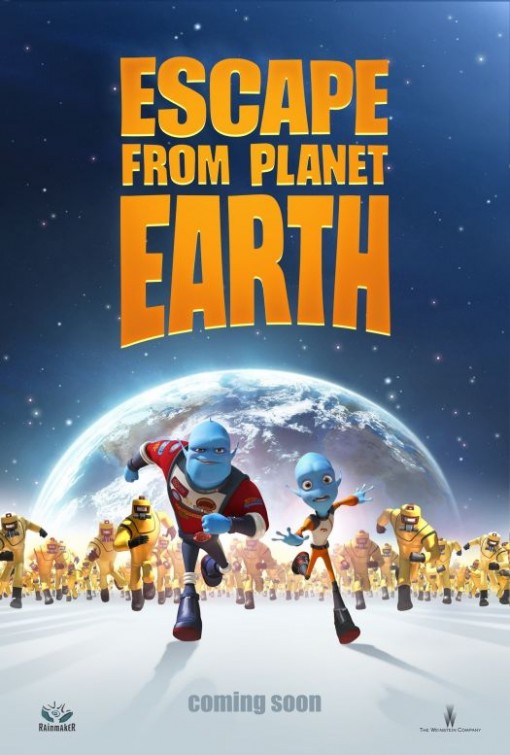 I always get excited when I see ads for an upcoming animated movie that looks like it will be one that grown-ups can enjoy as much as the kids!
Today we are celebrating the release of The Weinstein Company's new film, "Escape from Planet Earth," which hits theaters tomorrow, Friday, February 15th! If you haven't seen the official trailer yet, you can find it at EscapeEarthMovie.com.
About Escape from Planet Earth Movie:
The 3D animated family comedy catapults moviegoers to planet Baab where admired astronaut Scorch Supernova (Brendan Fraser) is a national hero to the blue alien population.
A master of daring rescues, Scorch pulls off astonishing feats with the quiet aid of his nerdy, by-the-rules brother, Gary (Rob Corddry), head of mission control at BASA. When BASA's no-nonsense chief Lena (Jessica Alba) informs the brothers of an SOS from a notoriously dangerous planet, Scorch rejects Gary's warnings and bounds off for yet another exciting mission.
But when Scorch finds himself caught in a fiendish trap set by the evil Shanker (William Shatner) it's up to scrawny, risk-averse Gary to do the real rescuing. As the interplanetary stakes rise to new heights, Gary is left to save his brother, his planet, his beloved wife Kira (Sarah Jessica Parker) and their adventure-hungry son Kip (Jonathan Morgan Heit).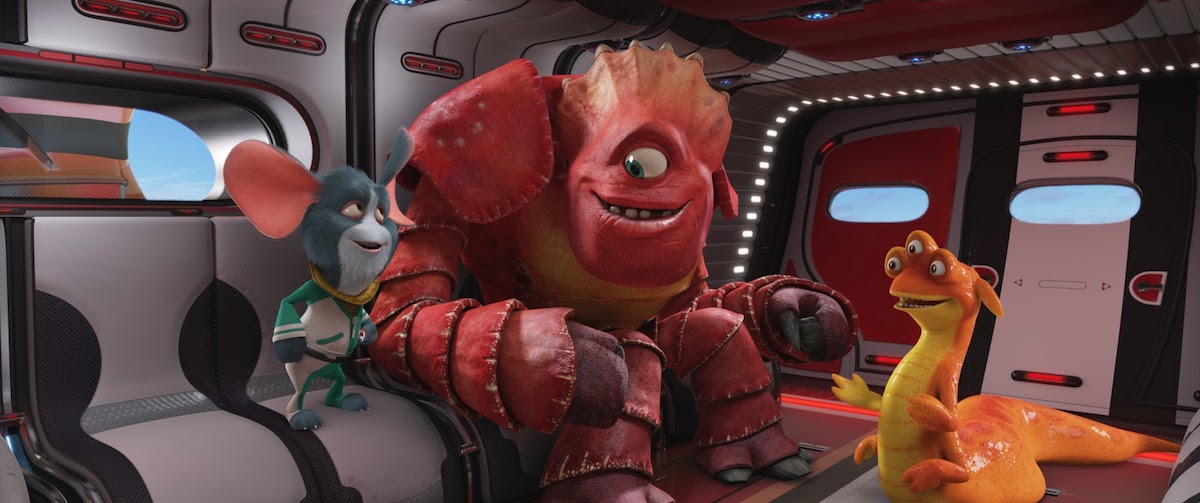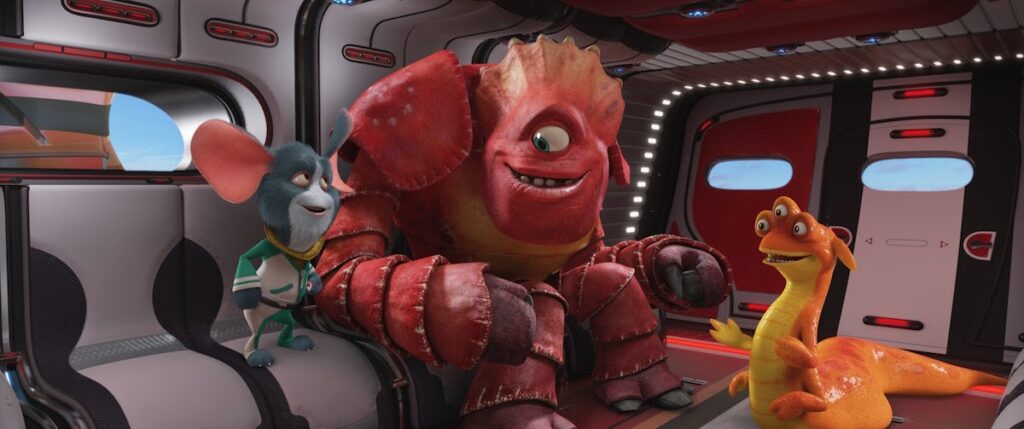 I'm also excited about the awesome cast – it's really an all-star line-up. The blurb above doesn't even include Jane Lynch and George Lopez who play two of the alien engineers. You'll also hear the voices of Ricky Gervais and Sofia Vergara – I LOVE both of them!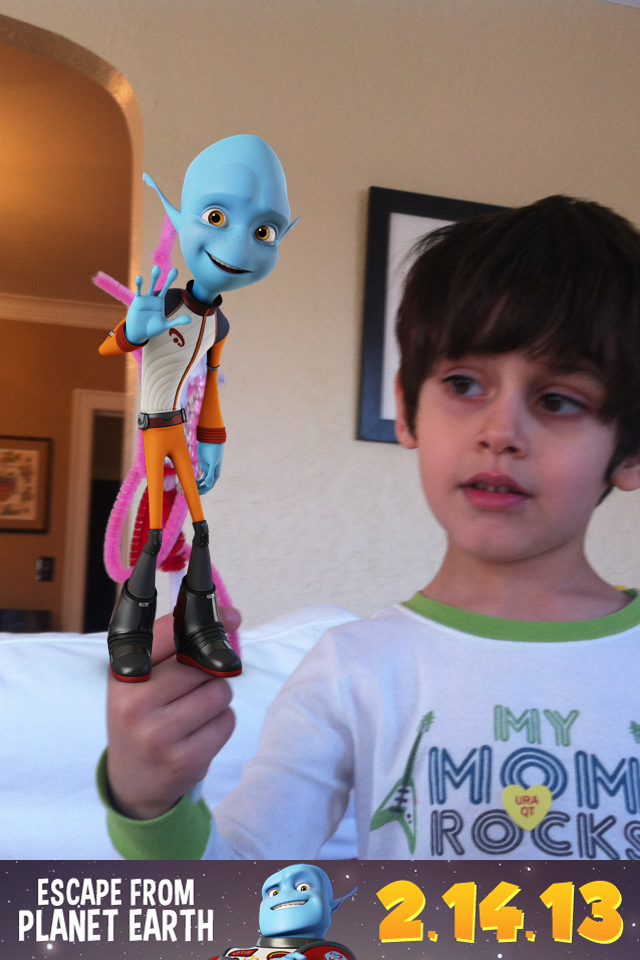 For some more out-of-this-world fun, you can get the FREE Escape from Planet Earth Move App available for iOS and for Android. The app is super fun! It has a story book, a game, video and my favorite – the photo bomb!!
You can take your own pictures and insert yourself in along with characters from the movie. I literally did this one in 5 seconds, but I plan to go back and make some much better shots. You can also share your cool new photos via email, Twitter and Facebook. How fun is that??
About the Author
Latest Posts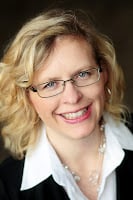 I'm a busy blogger and happy auntie of Little R, who I spend time with several days per week – which ends up being the FAVORITE part of my week! We love to cook together, do crafts, play outside and turn boring errands into fun adventures.