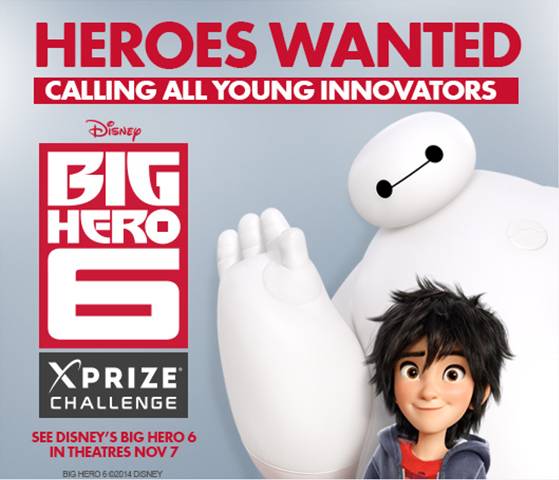 Now through October 12th, your child can submit a video to enter for a chance to win Disney's Xprize Challenge! The winners will win a trip to Los Angeles and walk the red carpet at the Big Hero 6 premier!
Here are a few things you need to know:
Have your child create a video where they "

harness their creativity and come up with innovative ideas to tackle the world's biggest challenges using science, technology, engineering, art and/or mathematics."

Submit video here by October 12th
Ages 8-17
6 Winners Will be Chosen
This is an incredible contest with amazing prize packages! In addition to the trip to LA, the winners will receive free registration to the Lego Leaugue competition, a NASA space kit and a cloudbit Starter Kit!
Head over here to get details on this contest and to get your child excited about creating their video!