When I first heard about this game, memories of playing scrabble with my Grandma were the first thing I thought of. My husband too, recalled playing scrabble for hours while he was at his parents cabin, with no phone or TV what else do people do? So we had two excited adults, but our girls weren't too sure about this one. The Scrabble Twist game is advertised for ages 8 and up, so I was curious if what they would think once it arrived. Could they put their favorite books down for a new game in the house? As soon as I opened the box and set it out, I had three people asking if we could try it. We had to wait for the weekend as we were too busy with swim team and rehearsal for an upcoming play. Weekend arrived and my husband opened it before I could get to it. He played a game and then before I could have chance, both of our girls were playing back and forth with it. The best part of this game, is that it has several options, so you can play alone or with others.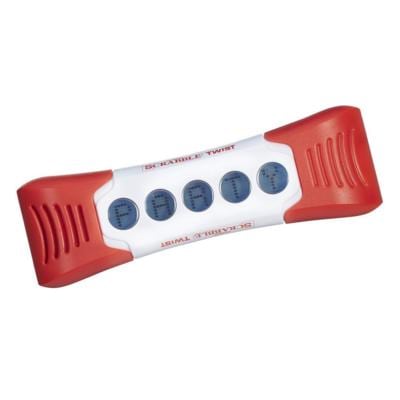 The "official" description:
The object of the Scrabble Twist game is to find words in the 5 letters displayed on the game unit. Players just have to tap in the letters and twist the unit to bank a word! The more words a player can find, the higher their score will be. Scoring ranges from 3 points for a 3-letter word, up to 7 points for a 5-letter word. The game features 3 levels, so players can start in Easy mode and work their way up to being a pro, whether playing against others or solo.

There are 3 fun ways to play this classic word game. Party mode offers a knockout round for 2 to 8 players. In Turbo mode, players face a head-to-head challenge. In Solo mode, the player can practice their skills!
I am pretty sure with all the attention it got in just two days that we all give it a thumbs up and five stars. The game even traveled in the car to visit the Grandparents. Of course the younger generation had to teach them how to play, but we all laughed and they too seemed to enjoy it. At first I found the sound to be a bit loud, but leave it to the kids, to figure out right away how to turn it down. This would be a great game to add to your holiday list for yourself or for the hard to buy for friend or relative.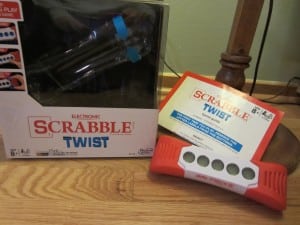 About the Author
Latest Posts