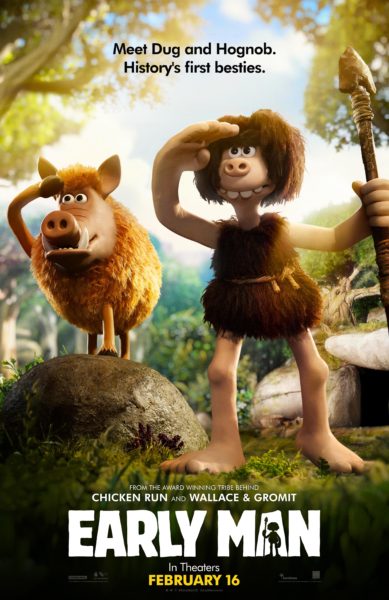 My kids l-o-v-e claymation shows and movies like Shaun the Sheep. If your family feels the same, lucky for me and you, Early Man is soon to hit the big screen! This movie is the latest production from Aardman Animations (producer of Shaun the Sheep and Wallace & Gromit) and is set for release February 16th!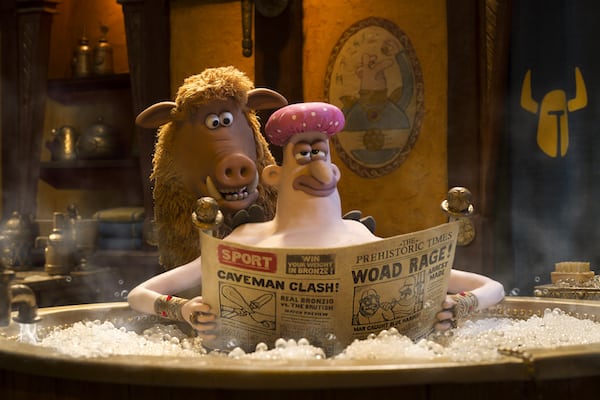 Just like Shaun the Sheep, Chicken Run and Wallace and Gromit, Early Man looks like it will be bringing us lots of laughs and giggles. In case you haven't seen it already, take a peek at the official trailer:
About Early Man:
From the creators of Chicken Run and Wallace & Gromit comes the next epic adventure for the ages. On February 16, catch Dug and the gang in Early Man. Set at the dawn of time, when dinosaurs and woolly mammoths roamed the earth, EARLY MAN tells the story of how one brave caveman unites his tribe against a mighty enemy and saves the day! The film stars Eddie Redmayne, Tom Hiddleston, Maisie Williams, and Timothy Spall. Directed by Nick Park.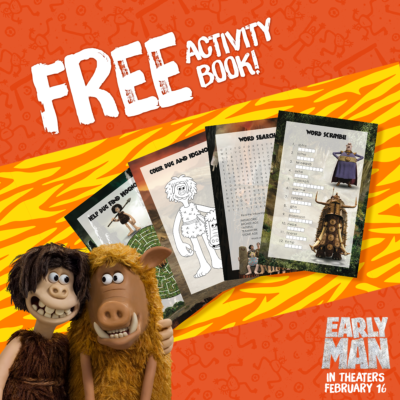 You can also click here to download a FREE Early Man activity book to help keep your kiddos occupied while you wait for the movie's release! You'll find a maze, word find, coloring sheet and more. It's epic.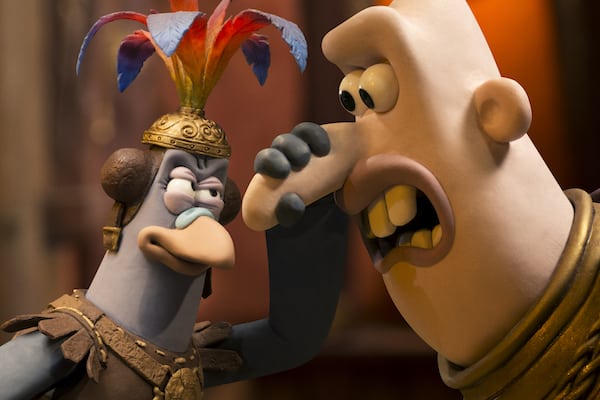 Learn more about Early Man:
Visit the Official Site
Like on Facebook
Follow on Twitter and Instagram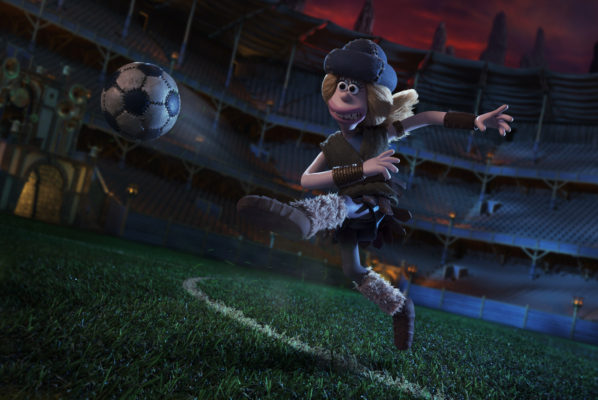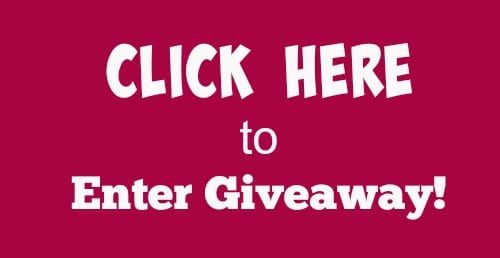 Reader Giveaway: One lucky Jinxy Kids reader will win an Early Man prize pack including a $25 Visa gift card to see Early Man in theaters (coming February 16th!) plus a t-shirt and soccer ball! To enter, just complete the entry form below by 11:59 pm ET on 2/26/18. Good luck!