We have GOOD NEWS for DINOTRUX fans! The all-new Season 5 premieres tomorrow (8/18) only on Netflix! In the new season, all is well in the crater after an epic bridge was built and D-Structs and his crew of bad guys were fended off once again. Now the Dinotrux are back to their daily builds and wild adventures. But when an enormous threat hits the valley, the Dinotrux must put their differences aside and work together with D-Structs to protect their home and all of their neighbors. Are you ready to see all the new adventures in store for season 5?!?


In this sneak peek at Season 5, the Dinotrux test their treads on sand! Can they outrun these Scraptors in the desert heat?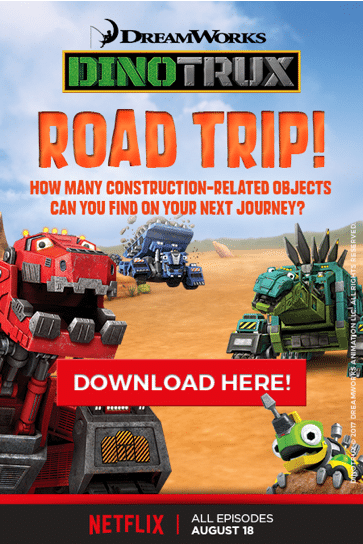 For some extra Dinotrux fun, check out this printable Dinotrux Scavenger Hunt Activity Page. While you're out and about (or on your next road trip) find construction-related objects on the list. There are circles to mark each item you see and extra space to add other construction objects that aren't yet on the list!

Dinotrux Umbrella

Dinotrux: To the Rescue! (Passport to Reading Level 1)
Dinotrux Insulated Lunch Bag [Revvit]

Dinotrux Shirt Toddler Boys Long Sleeve Tee (3T)
Dinotrux Coloring Book Set with Over 40 Stickers and Jumbo Toddler Crayons
Dinotrux Stickers Sheets [3 Pack]

Dinotrux Little Boys' Short Sleeve T-Shirt Shirt, Royal, Small/4
Dinotrux Grab & Go Sticker Book

Heys Dinotrux Kids Luggage Case

Dinotrux TY Rux Vehicle
Dinotrux Reptool Revvit
Dinotrux Sounds and Phrases, Dozer
Dinotrux Ty Rux Vehicle
Dinotrux Ton-Ton Vehicle
Dinotrux School Backpack

Dinotrux Construction vs. Destruction Mega Pack Diecast Figure 5-Pack
Dinotrux D-Structs Vehicle
Dinotrux Diecast, Revvit & Tortool (2-pack)
Dinotrux Diecast Garby Vehicle
DinoTrux Backpack with Lunch Kit
Dinotrux Mega Chompin' Ty Rux
DinoTrux Boys' Toddler Boys' 4-Piece Cotton Pajama Set with Dino, Red/Grey, 4T
Dinotrux Go to School (Passport to Reading Level 1)
Dinotrux Rock & Load Skate Park Playset
Dinotrux Smash & Slide Construction Site Playset
RoomMates RMK3109SCS Dinotrux Peel and Stick Wall Decals
Dinotrux: Dare to Repair!
Dinotrux Matching Game
Dinotrux Diecast, Scraptors (2-Pack)
Kurt Adler 1 Set 3 Assorted Dinotrux Ornaments With Tyrannosaurus Trux, Reptool And Dozeratops
&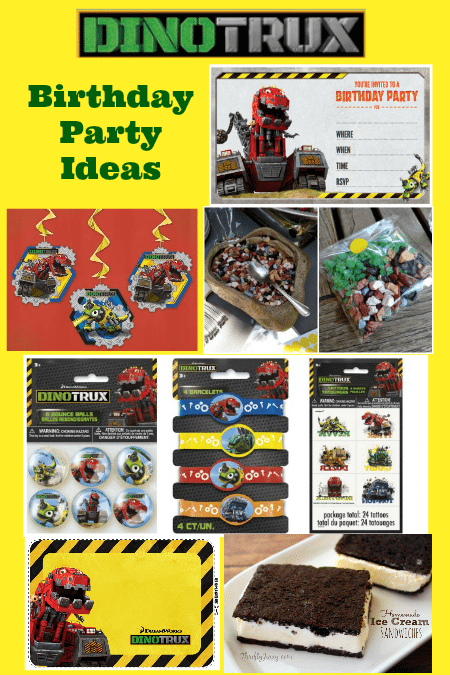 If you're planning a Dinotrux birthday party, check out all of these fun Dinotrux Birthday Party Ideas!