TOMY has developed a whole line of original Dinosaur Train toys, based on the hit Emmy®-nominated PBS KIDS series Dinosaur Train.
One of the latest is the Dinosaur Train Arctic Adventure Motorized Train Set. The set comes with three collectible figures, two Arctic cardboard destination tunnels, an all-new snow covered Pteranodon Station, and over eight feet of track.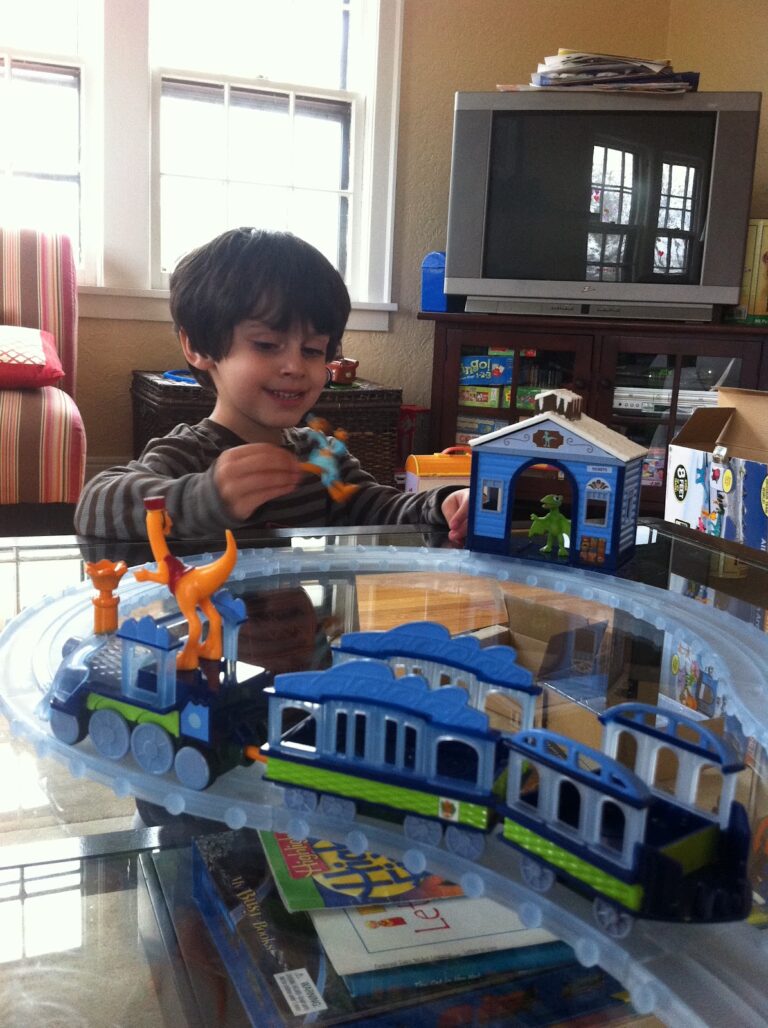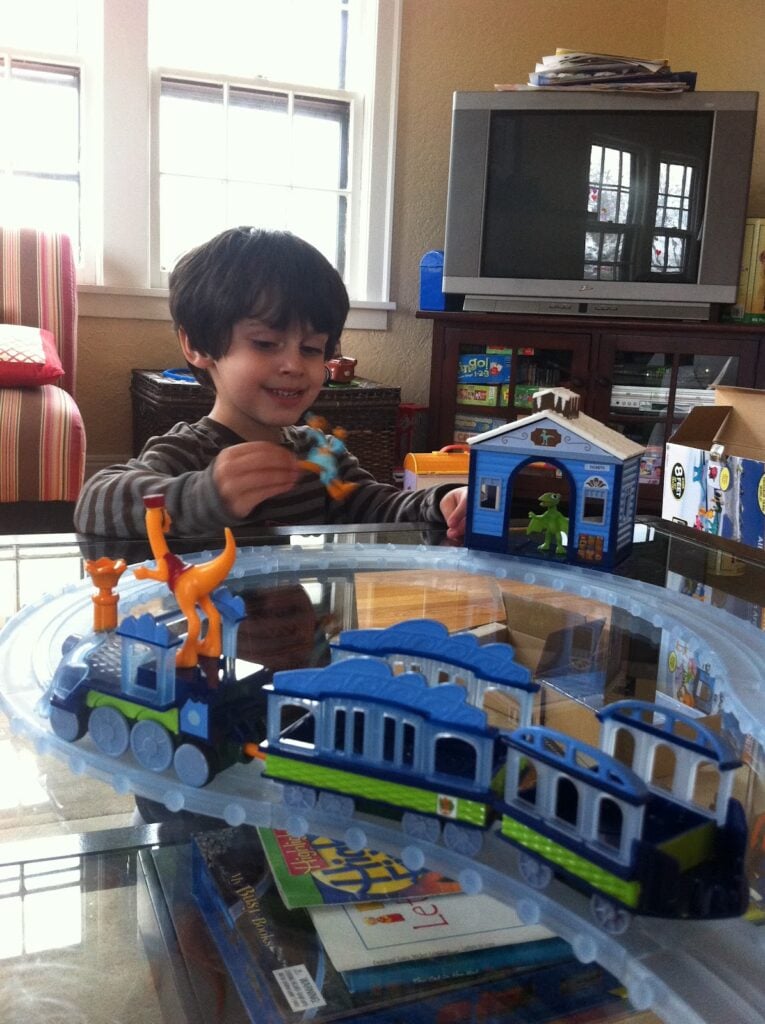 We received a Dinosaur Train Arctic Adventure Motorized Train Set and gave it a test run. The track itself was very easy to put together and it's fun that you can create twists and turns in the track however you like them. It is definitely easy enough for a 3-year-old to manipulate.
The cardboard tunnels, however, were a bit of a pain. I actually gave up on trying to put them together (if it takes more than 3 minutes I tend to move on), but we didn't really find them necessary for play.
The train starts and stops by pressing the smokestack and I was personally happy that it isn't too loud! It's a cute and fun toy and you can interchange other Dinosaur train figures with the set, extending the play.
The Dinosaur Train Arctic Adventure Motorized Train Set is available at Toys R US and Target. Ages: 3 and up. MSRP: $24.99–$29.99