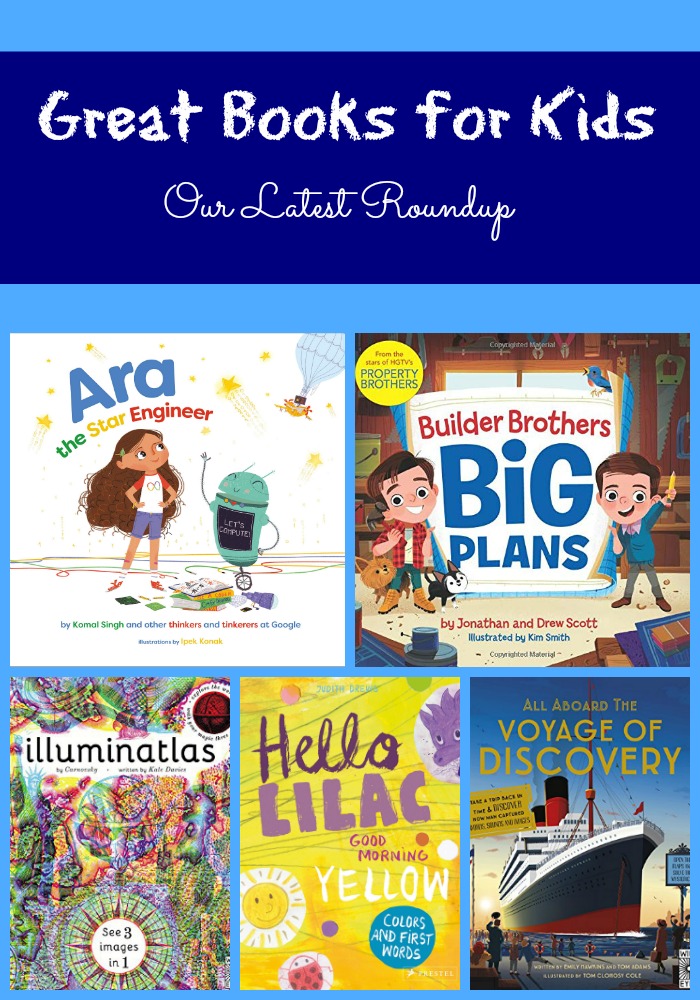 Add to your kids' or grandkids' home library with these new kids' books! This roundup has everything from new holiday books (Christmas, Valentine's Day) to an atlas with a nifty viewing device and books from an engineer at Google as well as the Builder Brothers. Enjoy!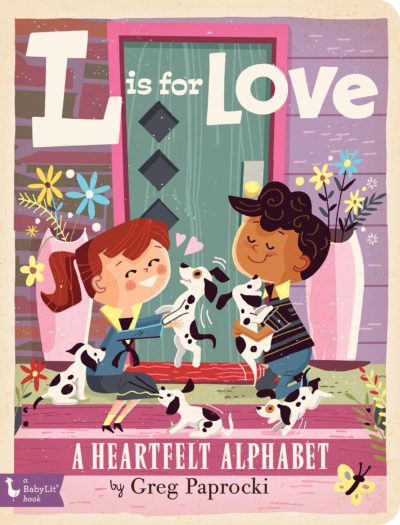 #1 – L Is for Love: A Heartfelt Alphabet by Greg Paprocki
Valentine's Day is a time to reflect on the themes of love and friendship, and what better way to introduce toddlers to these concepts than with a new ABC volume from artist Greg Paprocki. The book's 26 fully illustrated pages take aim just like Cupid's arrow at lovebirds, sweethearts, BFFs, and secret admirers. Part of the BabyLit Alphabet Series.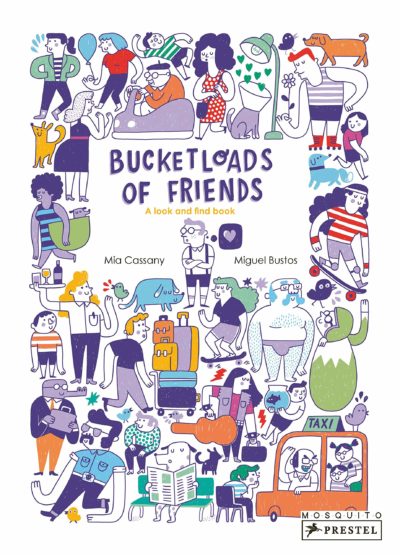 #2 – Bucketloads of Friends by Mia Cassany
Lucas is looking everywhere for a best friend: the park, the circus, by the lake, and at school. He meets a lot of people along the way. But what about a best friend? This entertaining and colorful book is full of details for kids to search and find. Every spread features line drawings that are humming with activity. As Lucas travels around the city, he meets a lot of people, but will he find a best friend?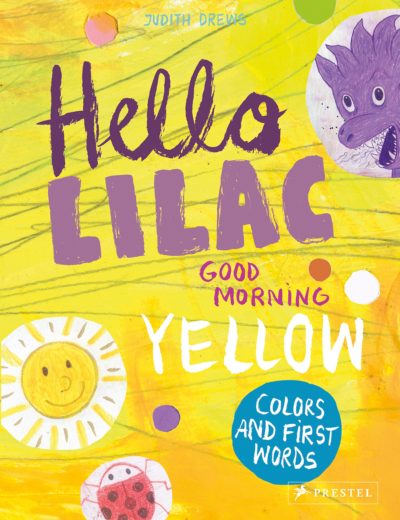 #3 – Hello Lilac, Good Morning Yellow: Colors and First Words by Judith Drews
Introducing children to colors and in the process expanding their vocabulary, this book will delight young readers, who will recognize the myriad of things that make their world colorful. A sunny morning introduces the color yellow and leads young readers to a light bulb, a fuzzy baby chick, a lemon, and a friendly lion. A snowman, a sheep, an egg, and a soccer ball reveal that white has endless variations. Gorgeously illustrated, this engaging book is sure to capture a child's imagination and is perfect for young ones to read with their parents.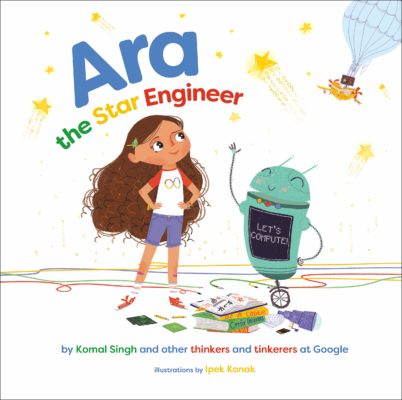 #4 – Ara the Star Engineer by Komal Singh
Ara is a young girl who loves BIG numbers. She wants to count all the stars in the sky…but how? This is an upbeat adventure of Ara and her sidekick droid, DeeDee ("Beep!"). They use smarts and grit to solve a BIG problem and discover an amazing algorithm! A quest that takes them through a whirlwind of intriguing locations at Innovation Plex — Data Centre, Ideas Lab, Coding Pods, and X-Space.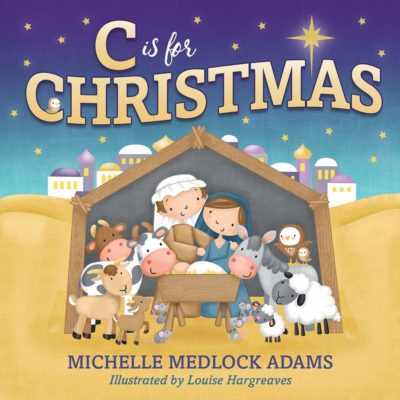 #5 – C Is for Christmas by Michelle Medlock Adams
Jesus is the reason for the season! It's as easy as A-B-C! Pairing scenes from the first Christmas with the traditions of today, this book brings together all the very best elements of the season into a delightful read-aloud that families will turn to year after year. The gang's all here—Mary and Joseph, the three kings, the shepherds, and the big man in red—but the focus is clearly on Jesus. On every page, this beautiful book witnesses to the great love that came into the world on the night a precious baby was born.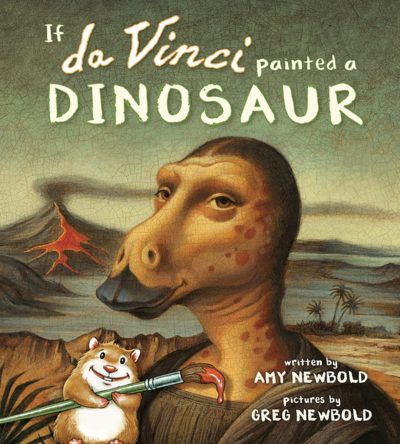 #6 – If Da Vinci Painted a Dinosaur by Amy Newbold
When you think about drawing or painting a dinosaur, do you start with the jaws of a Tyrannosaurus, the armor of a Stegosaurus, or perhaps the tail of a Brontosaurus? Those are good choices, but what would a dinosaur look like if it was painted by a trail-blazing artist like Frida Kahlo, Andy Warhol, Alma Thomas, or Harrison Begay? The author and illustrator use that simple question to open a new doorway into the wide, wild world of art.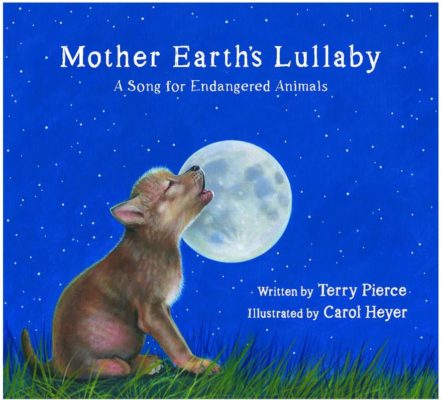 #7 – Mother Earth's Lullaby: A Song for Endangered Animals by Terry Pierce
This book is a gentle bedtime call to some of the world's most endangered animals. Rhythm, rhyme, and repetition create a quiet moment for children burrowing down in their own beds for the night, imparting a sense that even the most endangered animals feel safe at this peaceful time of day. In successive spreads, a baby giant panda, yellow-footed rock wallaby, California condor, Ariel toucan, American red wolf, Sumatran tiger, and other animals are snuggled to sleep by attentive parents in their dens and nests under the moon and stars.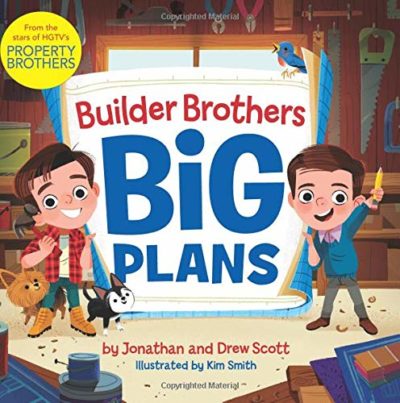 #8 – Builder Brothers: Big Plans by Jonathan and Drew Scott
It all begins when Drew and Jonathan are doing what they do best—thinking up big plans for even bigger projects. Will they build a treehouse? A castle? A catapult? They have a whole lot of big ideas, but no one thinks they can do any of them! The twins brainstorm, scribble, and tinker until they have the perfect big plan. They'll save every last penny, sketch out some designs, and make a whole lot of noise—builders aren't known for being quiet—because they know that little kids can do big things.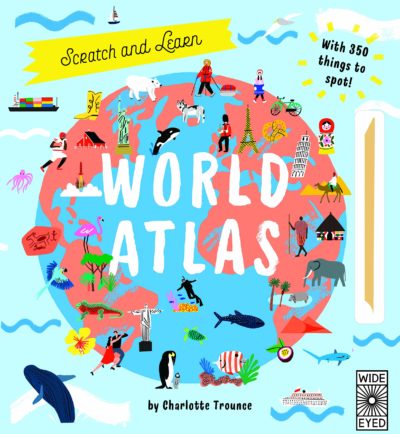 #9 – Scratch and Learn: World Atlas by Charlotte Trounce
Go on a treasure hunt around the world as you scratch to discover animals, famous buildings, people and icons from across the globe. Every spread features a fully-illustrated map with dozens of icons, paired with a search-and-find activity that prompts readers to search for and scratch to reveal ten items on every spread.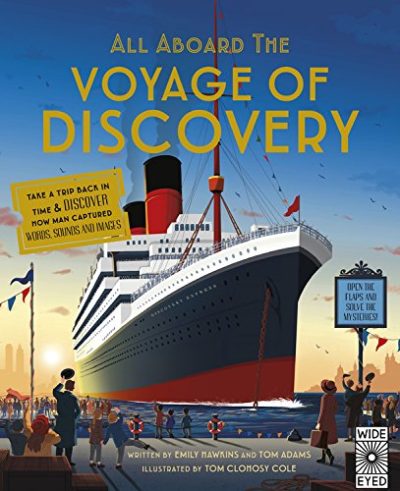 #10 – All Aboard the Voyage of Discovery by Emily Hawkins and Tom Adams
Welcome on the deck of the Voyage of the Discovery! The year is 1927. Traveling on board with us is an illustrious collection of some of the greatest minds of their generation. But there's a conundrum afoot and they need YOU to help them. Can you decipher the puzzles to solve the mystery of the missing movie? The stylish Art-Deco-inspired pages of this lavish volume are strewn with novelty ephemera, from postcards and tickets to booklets, code ciphers, and maps, which bring to life the mystery as you solve the puzzles.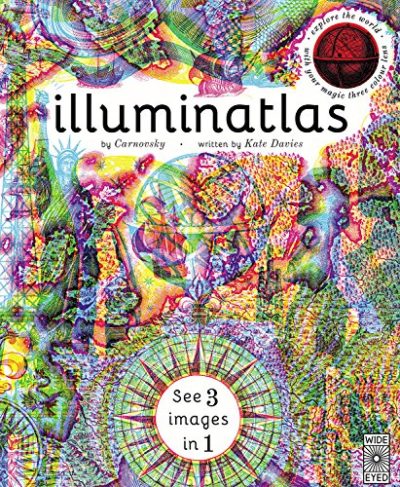 #11 – Illuminatlas by Kate Davies
Set off on a journey around the world with this follow up to the bestselling Illuminature and Illumanatomy. Use your three-color lens to explore the continents: use your green lens to see the landscape, the red lens to see plants and animals, and the blue lens to see cultural highlights and famous buildings. Packed with facts and stunning illustrations, this is an atlas like no other from Milan-based design duo Carnovsky.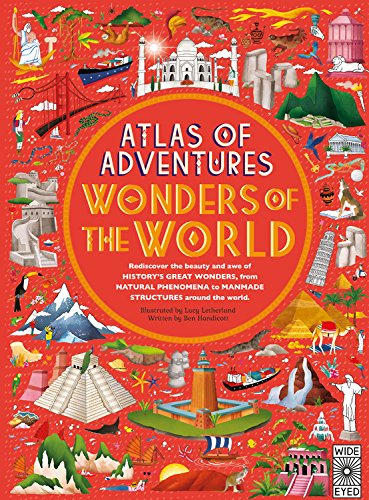 #12 – Atlas of Adventures: Wonders of the World by Ben Handicott
Travel around the world to scale the Eiffel Tower, trek the Great Wall of China, and raft through the Yosemite Valley. Showcasing the globe's most impressive landscapes, iconic buildings and evocative antiquities from both the modern and ancient worlds, this is the most wonderful Atlas adventure yet!
About the Author
Latest Posts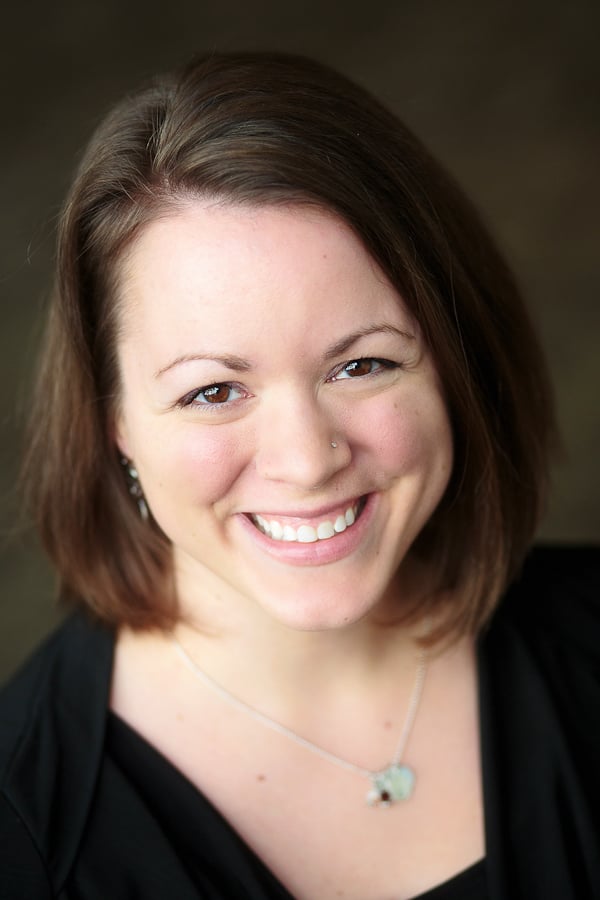 Laura is a former high school English teacher turned avid deal shopper following the birth of her first child. Now she's a work-from-home mom of six which keeps her plenty busy! On the off chance she gets some free time you'll find her with her nose in a book, spending time with family and friends, or enjoying a hot cup of coffee.