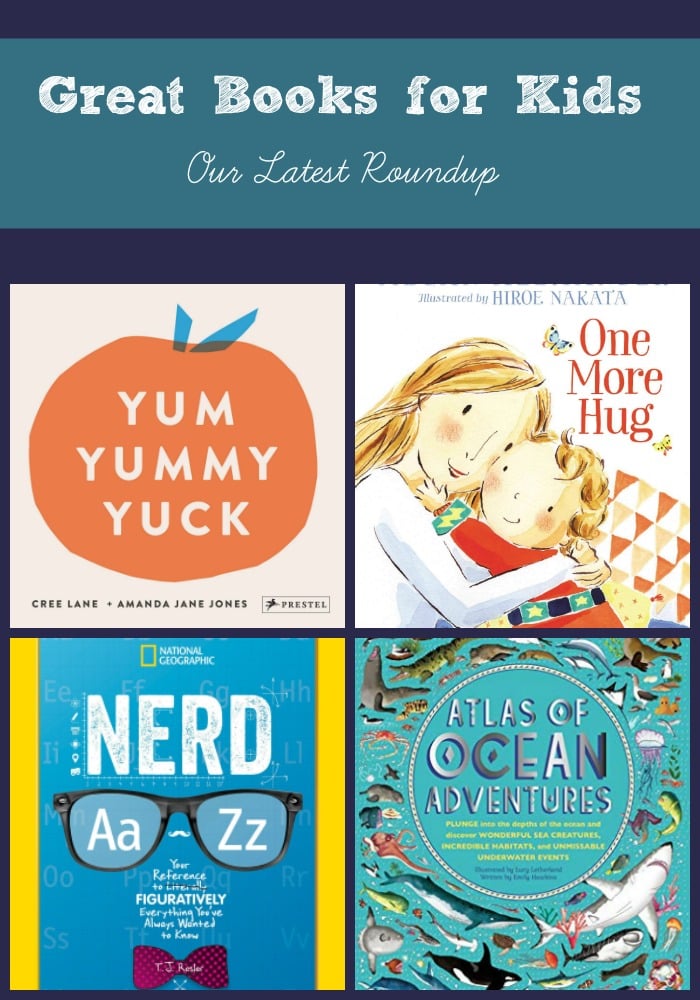 Add to your kids' or grandkids' home library with these new kids' books! This roundup has everything from new holiday books to activity books to a collection of Bible stories as well as illustrated classic editions. Enjoy!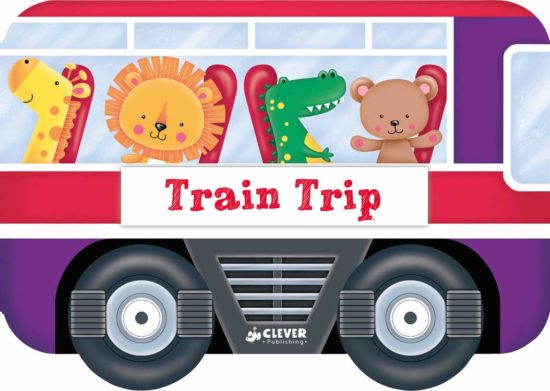 #1 – Train Trip by Nick Ackland
All aboard! Bear and friends have boarded this train-shaped book. Clever's Wonder Wheels series introduce toddlers to popular vehicles in a grab-able, hold-able format! The thick board pages feature colorful illustrations that entertain and engage little learners. This format is the perfect size for toddlers to tote with them wherever they go. And the perfect shape to zoom around their favorite play space while developing fine motor skills and vocabulary.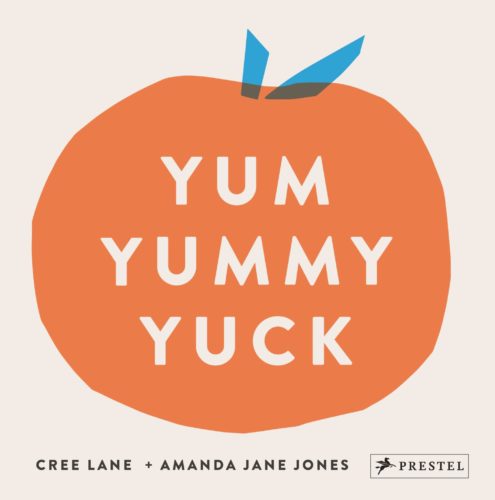 #2 – Yum Yummy Yuck by Cree Lane and Amanda Jane Jones
In their hip and often humorous Instagram accounts, Amanda and Cree Jones invite the world into their life with two young kids. Now, the Joneses are sharing another experience–the struggle to keep their kids from putting everything they see into their mouths. Using simple, bright illustrations, irresistible colors, gentle repetition, and a lighthearted tone, this stylish board book teaches babies and toddlers what they should and shouldn't put in their mouths.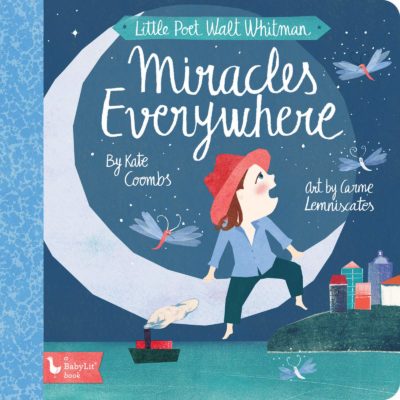 #3 – BabyLit Little Poets: Walt Whitman Miracles Everywhere by Kate Coombs
This book shows little ones how to find the miracles of daily life with lines from Walt Whitman's "Miracles" in Leaves of Grass. Learn to spot the miracles in houses and towns, birds, bees, and butterflies, the moon and stars, and more with Whitman's famous poetry and Carme Lemniscates' adorable artwork. Inspiring little readers to Be Creative, Be Brilliant, and Be Yourself, with Walt Whitman, everything is a miracle!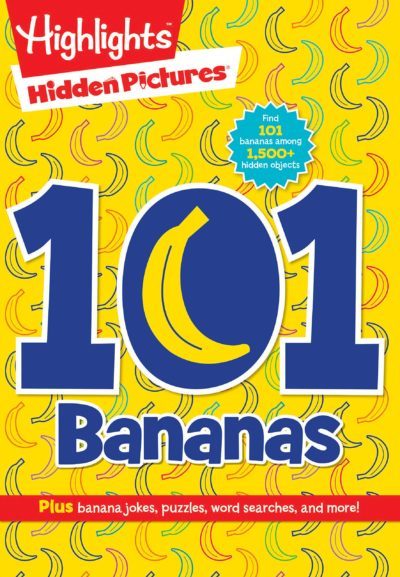 #4 – Highlights Hidden Pictures: 101 Bananas
101 bananas are hidden among 90 puzzles and 1,500+ objects in this book that is easily portable for travel and taking the fun on the go. And if that doesn't make kids go bananas, they'll love the extra full-color bonus puzzles and activities that include banana jokes, riddles, mazes, drawing activities, and more. Makes a great gift for any kid!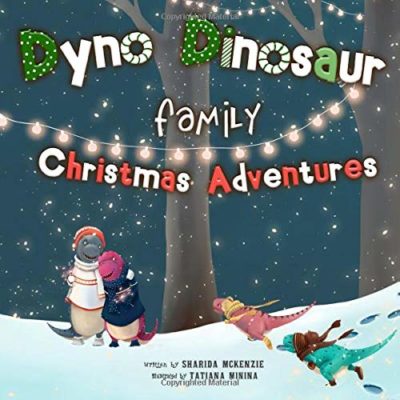 #5 – Dyno Dinosaur Family Christmas Adventures by Sharida McKenzie
Let your child's imagination run wild in this immersive and delightful collection of Christmas short story picture books starring the Dyno Dinosaur Family! Experience the Christmas spirit with the Dyno family as they laugh, play and celebrate together all while helping Santa and Mrs. Claus prepare presents for all the little girls and boys. The stories and illustrations magnificently capture the warmth and magic of the holidays. The dinosaur lover in your family will treasure this creative twist on Christmas! Perfect for kids ages 0-6.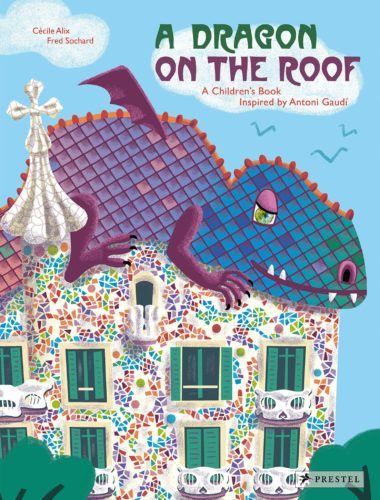 #6 – A Dragon on the Roof: A Children's Book Inspired by Antoni Gaudí by Cecile Alix
Set in Casa Batlló, one of Antoni Gaudí's most renowned buildings, this joyful story introduces young readers to the architect's work, inciting their curiosity and imagination along the way. Cécile Alix's playful story and Fred Sochard's boldly graphic illustrations are the perfect accompaniment to Gaudí's exuberant vision. The end of the book includes a brief history of Gaudí's career and provides helpful background to Paloma's story.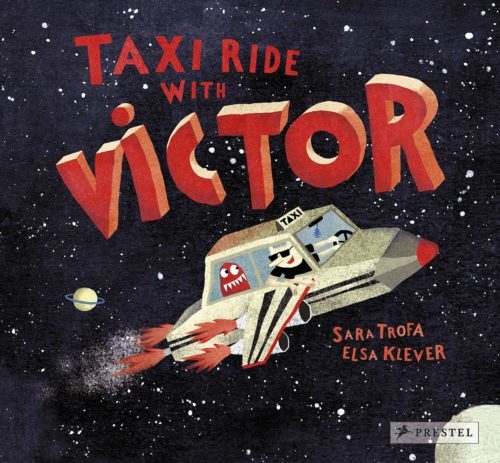 #7 – Taxi Ride with Victor by Sara Trofa
Victor is everyone's favorite extraterrestrial taxi driver, but he has a big problem. His memory is terrible! He can never remember his way around the galaxy. When he drops off his passengers at the wrong locations, there are some unexpected and hilarious high jinks. Elsa Klever's wonderful drawings incorporate every day experiences–like going to the dentist, the library, or the post office–into otherworldly scenes with friendly aliens, talking clouds, grumpy ghosts, and an enormous octopus.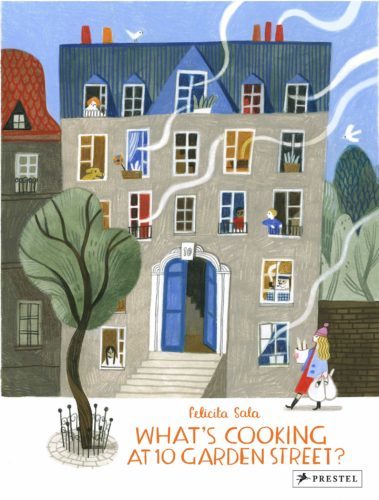 #8 – What's Cooking at 10 Garden Street? by Felicita Sala
Something delicious is cooking in the old apartment building on Garden Street! Pilar is mixing gazpacho, Monsieur Ping is stir-frying broccoli, Señora Flores is preparing a pot of beans, and Josef and Rafik are rolling meatballs. Other neighbors are making mini-quiches, baba ganoush, dhal, and peanut butter cookies. When they're all finished cooking everyone gathers in the garden to enjoy a delicious meal and each other's company. Each inviting spread in this storybook offers a recipe from a different culinary tradition.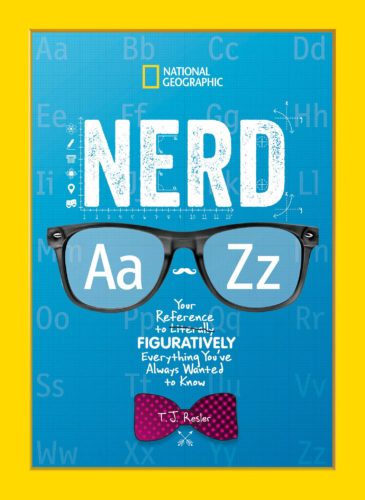 #9 – Nerd A to Z: Your Reference to Literally Figuratively Everything You've Always Wanted to Know by T.J. Resler
Move over dictionary. There's a new reference book in town! This superstuffed alphabetical compendium of must-know facts from science, pop culture, history, and more is perfect for kids who already know the names of every single dinosaur or want to understand exactly how the Millennium Falcon works. It's a book for grammar gurus, science snobs, music geeks, and history buffs. In short, it's a book for nerds.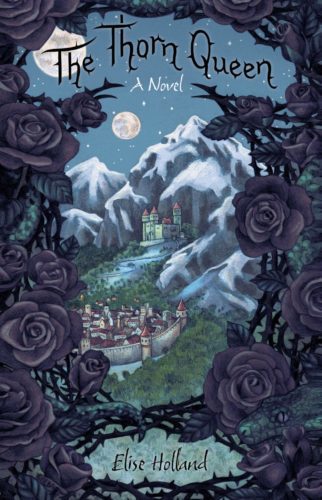 #10 – The Thorn Queen: A Novel by Elise Holland
Hidden to most, this glacial world once crackled with alchemy. Now it waits for war―divided and bound by strict rules. So when twelve-year-old Meylyne falls from a tree onto Glendoch's sickly prince, she must flee or face imprisonment in the Shadow-Cellars. The only way she may return home is with a cure for the prince's peculiar disease. Convinced she will perish, Meylyne and her companions embark on their journey―and before they know it, they are knee-deep in a plot to sink Glendoch into shadow, like other worlds before it.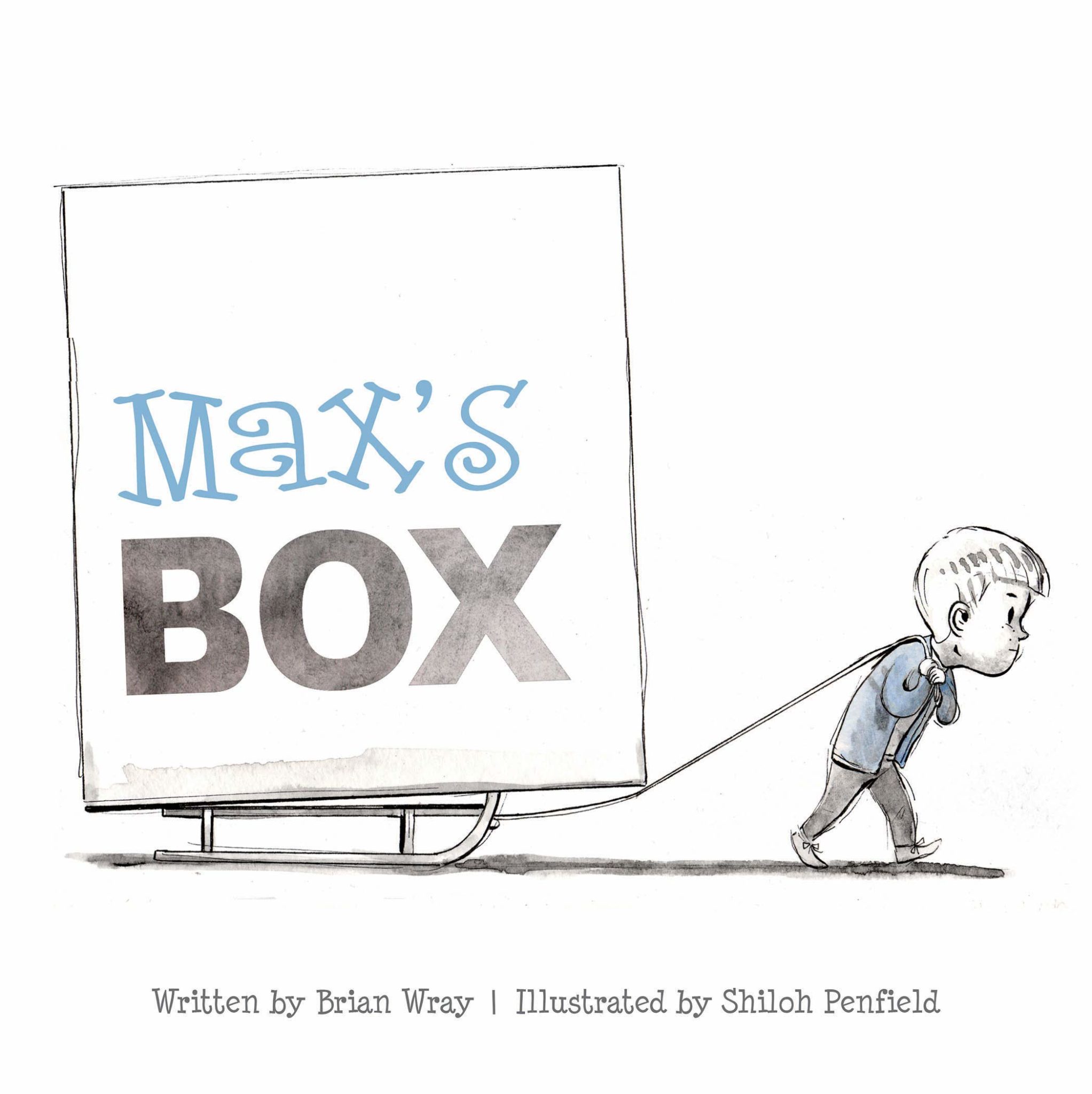 #11 – Max's Box by Brian Wray
Max's parents give him a very special gift: a tiny, magical box that will hold everything, from his toys to his feelings. Max learns, however, that feelings can't be put away as easily as toys. Each negative emotion he feels—anger, embarrassment, sadness, loneliness—gets added to the box, which grows and grows. Eventually it is so large that it keeps him from doing what he loves, like riding his bike and climbing trees. With some help from his friends and family, Max is able to turn the box into something beautiful and let it go.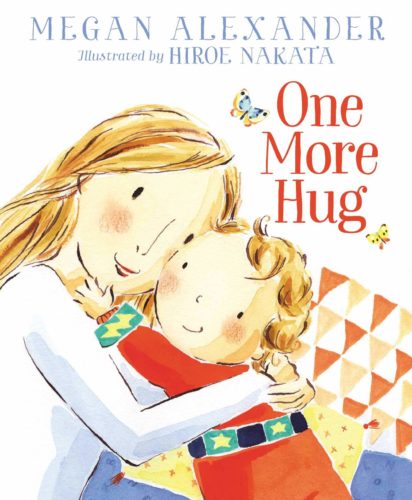 #12 – One More Hug by Megan Alexander
A tree branch tapping on a window, a pretend sword breaking in two, the skreeeetch of a school bus door: one more hug by mom is always needed to comfort and reassure a young boy that he has the inner confidence to carry on. As time passes, and he outgrows his childhood fears, he returns the favor by giving his mother one more hug as he goes on his way.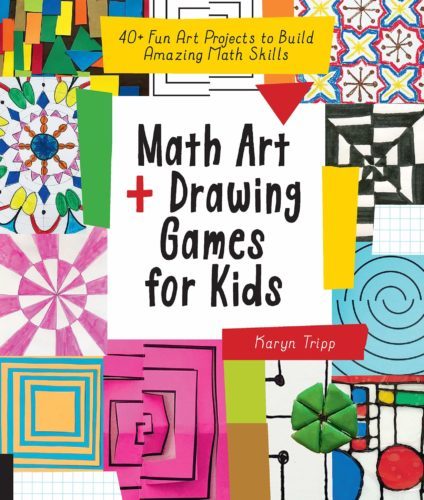 #13 – Math Art and Drawing Games for Kids: 40+ Fun Art Projects to Build Amazing Math Skills by Karyn Tripp
In Math Art and Drawing Games for Kids, you'll find an amazing collection of more than 40 hands-on art activities that make learning about math fun! Create fine art-inspired projects using math, including M. C. Escher's tessellations, Wassily Kandinski's abstractions, and Alexander Calder's mobiles. Make pixel art using graph paper, grids, and dot grids. Explore projects that teach symmetry with mandala drawings, stained glass rose window art, and more. Play with geometric shapes like spirals, hexagrams, and tetrahedrons.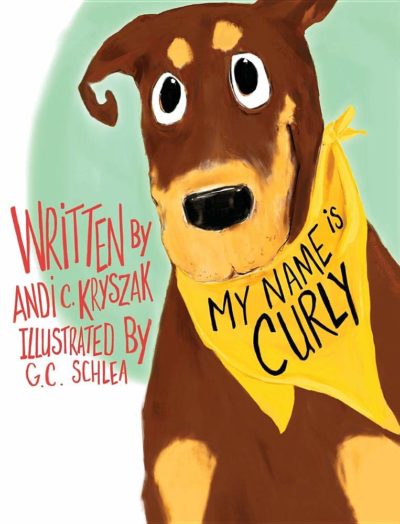 #14 – My Name Is Curly by Andi Kryszak
Curly the dog is born in a barn, surrounded by his parents and siblings. But when a day of boredom prompts him to explore the nearby woods, he soon finds himself lost. Alone and scared, Curly attracts the attention of a sympathetic raccoon, who decides to help Curly find his way. What other friends will Curly make on his adventure? Can he find a forever home?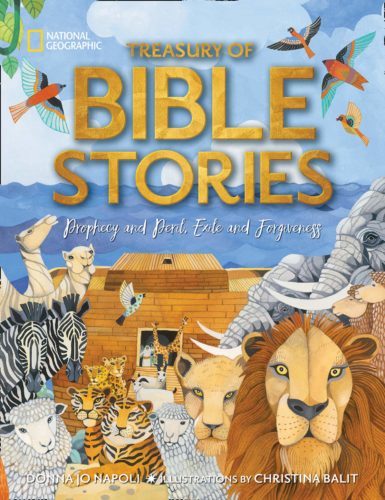 #15 – Treasury of Bible Stories by Donna Jo Napoli
Noah's Ark, Moses, David and Goliath, the ten plagues, Daniel and the lions' den, Jonah and the giant fish, and many more of the Bible's most powerful stories–27 in all–are compellingly retold in this beautifully illustrated treasury. Readers will be fascinated by the ancient people and events they encounter, surprised by some of the lesser known accounts revealed, and inspired by the lessons these tales impart. Napoli's magicial storytelling is sure to ignite children's imaginations.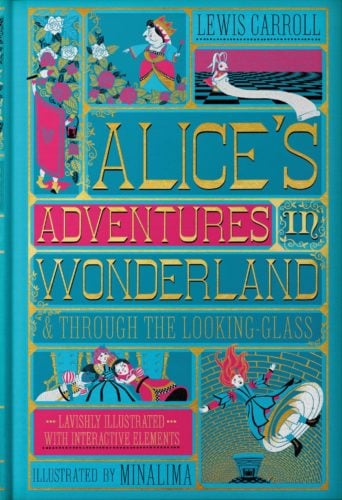 #16 – Alice's Adventures in Wonderland & Through the Looking-Glass by Lewis Carroll
Originally published in 1865, Lewis Carroll's exquisite Alice's Adventures in Wonderland & Through the Looking-Glass have remained revered classics for generations. The story of Alice, an inquisitive heroine who falls through a rabbit hole and into a whimsical world, has captured the hearts of readers of all ages. This keepsake illustrated edition—the sixth book in Harper Design's series of illustrated children's classics—will be treasured by for years to come.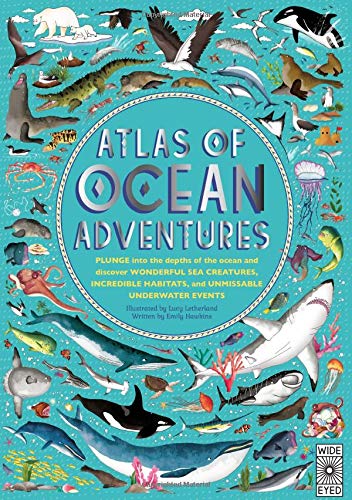 #17 – Atlas of Ocean Adventures: A Collection of Natural Wonders, Marine Marvels and Undersea Antics from Across the Globe by Emily Hawkins
Set your spirit of adventure free with this journey to the world's great oceans, discovering the diversity of life that exists in the deep blue sea. Whether you're travelling long haul with leatherback turtles across the Pacific, snoozing with sea otters or ice bathing with a walrus, this book celebrates the very prescient topic of the world's oceans with Lucy Letherland's animal characters. A natural history lesson in an adventure book, each spread features 10 captions and and facts about every destination.
About the Author
Latest Posts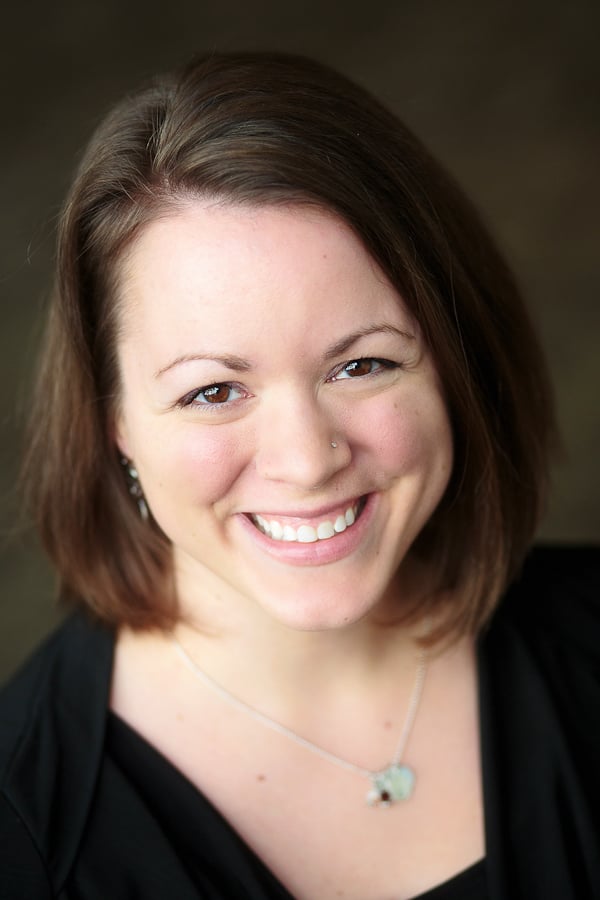 Laura is a former high school English teacher turned avid deal shopper following the birth of her first child. Now she's a work-from-home mom of six which keeps her plenty busy! On the off chance she gets some free time you'll find her with her nose in a book, spending time with family and friends, or enjoying a hot cup of coffee.