When it comes to selecting holiday gifts for kids, I like to find something that they will find super fun AND something that can help them learn and grow. Some toys hit that perfect combination. With Build & Imagine Doll Houses, you can see kids become a designer, builder, and storyteller right before your eyes. Its colorful illustrated StoryWalls connect magnetically to build a world where dress-up characters work and play.
What makes this set really special compared to other magnetic building toys is the pictures. All the illustrations spark storytelling possibilities. Instead of just building a structure, you are building a scene for your stories.
Kids aren't limited to one design—they can quickly reconstruct the castle into whatever structure suits them. They can also change their story with magnetic accessories that stick to the floors, walls, and wooden characters.
You get to build, you get dress-up characters, and you get the imaginative play of a dollhouse! It's three toys mashed into one enriching play experience that keeps kids engaged for hours.
Build & Imagine Doll Houses Starting at just $19.54!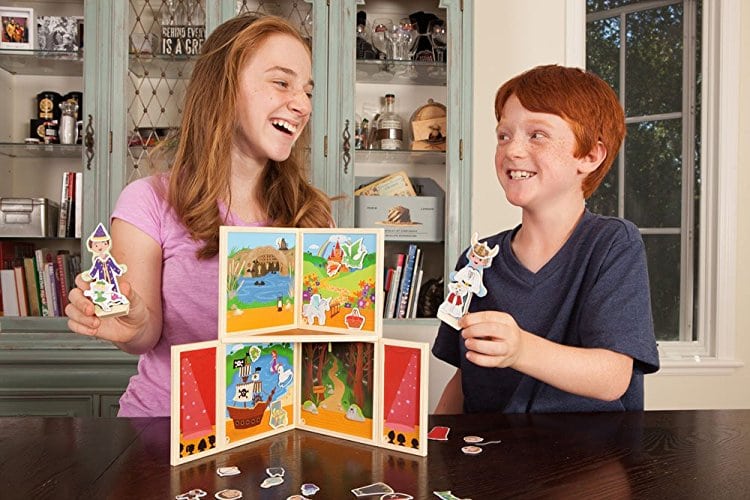 Build & Imagine is a magnetic dollhouse–like building blocks meets dollhouse meets dress-up dolls. It's a unique mashup featuring adventurous characters and rich illustrated details that inspire girls and boys alike to build and imagine.
We can approach toy design in a more thoughtful way, and doing so is important. The simple act of combining shapes to form a three dimensional structure helps kids to develop foundation skills for science, technology, engineering, and math (STEM). Skills like spatial reasoning, problem solving, creativity, and design.
Kids will be engaged for hours with Build and Imagine. The dollhouse is new and different every time you play, and there are different building set themes to choose from. Endless design possibilities mean endless hours of creativity
Build & Imagine is women-owned and mom-invented.
You can buy Build & Imagine right now on Amazon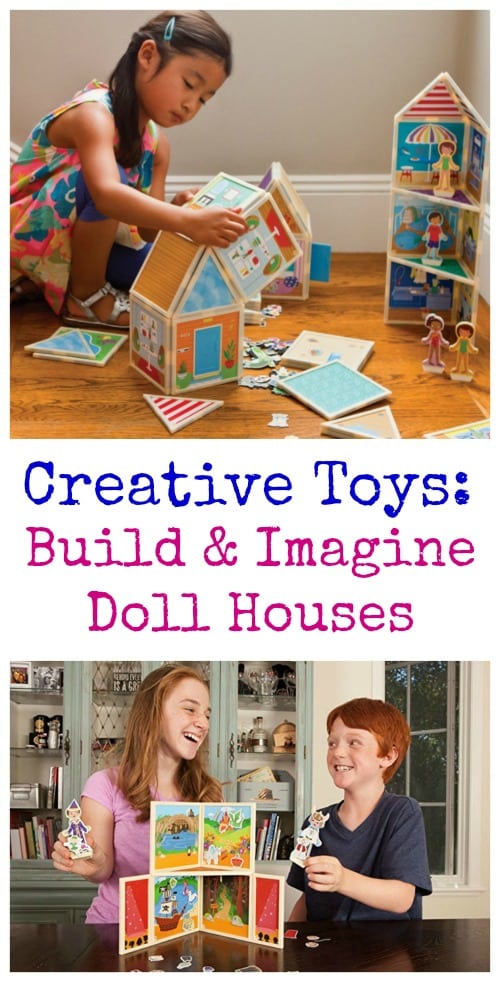 About the Author
Latest Posts