 Are you looking for a new way to engage and interact with your kids, and get them to open up a dialogue with you?  Check out Povi!  Povi helps parents and children establish a daily habit of conversation that can help develp crucial social and emotional skills.  It is an app that has content sourced from experts and a huggable storytelling buddy designed for children ages 3-8.
Research highlights the importance of focusing on emotional intelligence starting at a very young age. This movement has gained momentum in recent years, in large part due to concerns over school violence, bullying and teen suicide.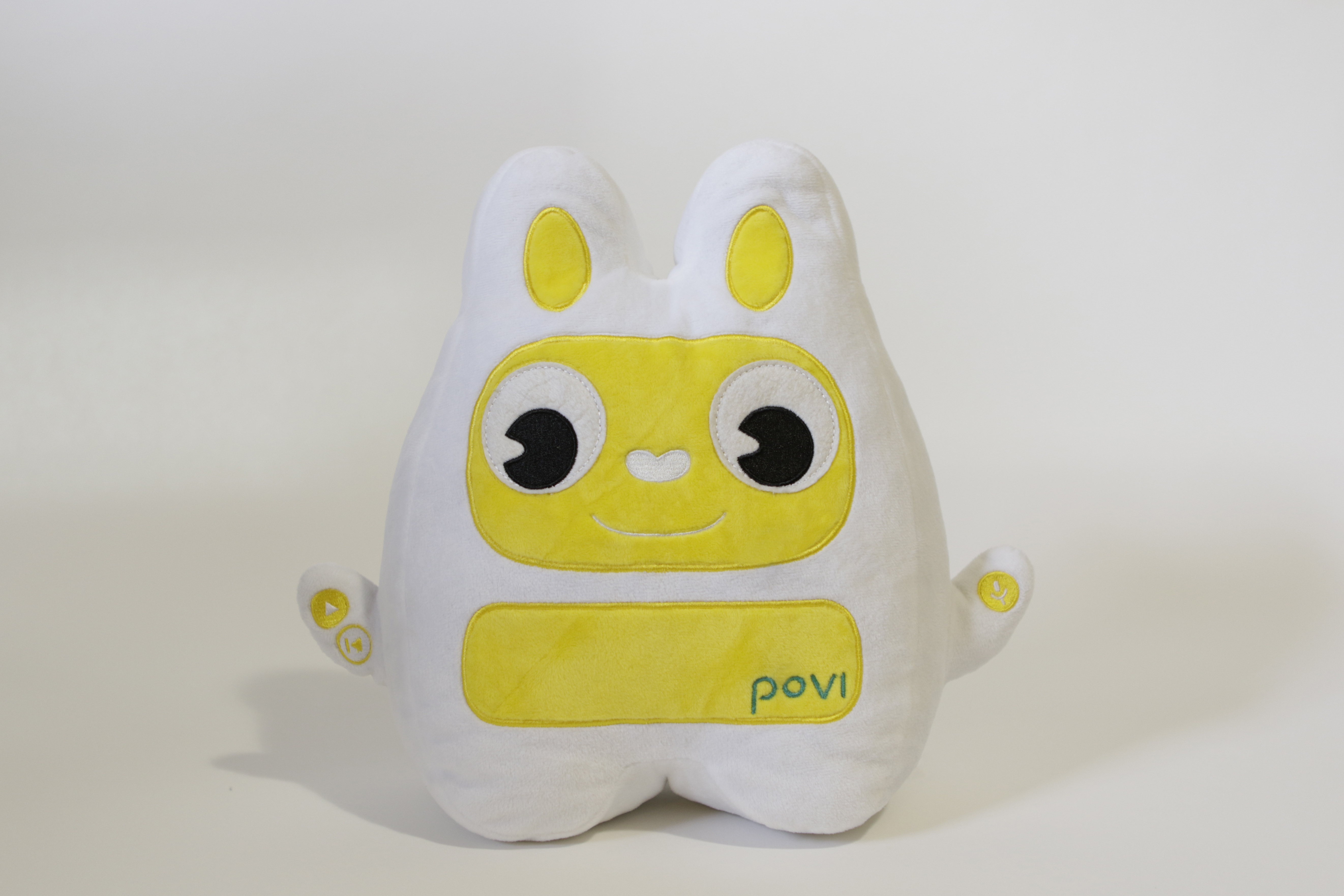 According to multiple studies, preschoolers who participate in social-emotional skills programs exhibit less aggression and anxiety and become better social problem solvers. Prosocial behavior in early childhood is closely tied to future academic performance and mental health.  Thousands of schools now use programs with this goal in mind. Povi enables parents to implement social-emotional development at home.
Parents understand the importance of developing these skills. Unfortunately, between work, homework and children's many after-school activities, busy parents have little time for the kind of meaningful conversations through which children learn them.  Povi shares short stories based on children's everyday situations then engages young listeners and their parents in a discussion on emotions and feelings.  A story related to self-esteem, for example, would lead to the parent asking the Povi app question, If you could be someone else for a day, who would you like to be?  A focus on empathy might prompt, How can you tell when someone is sad?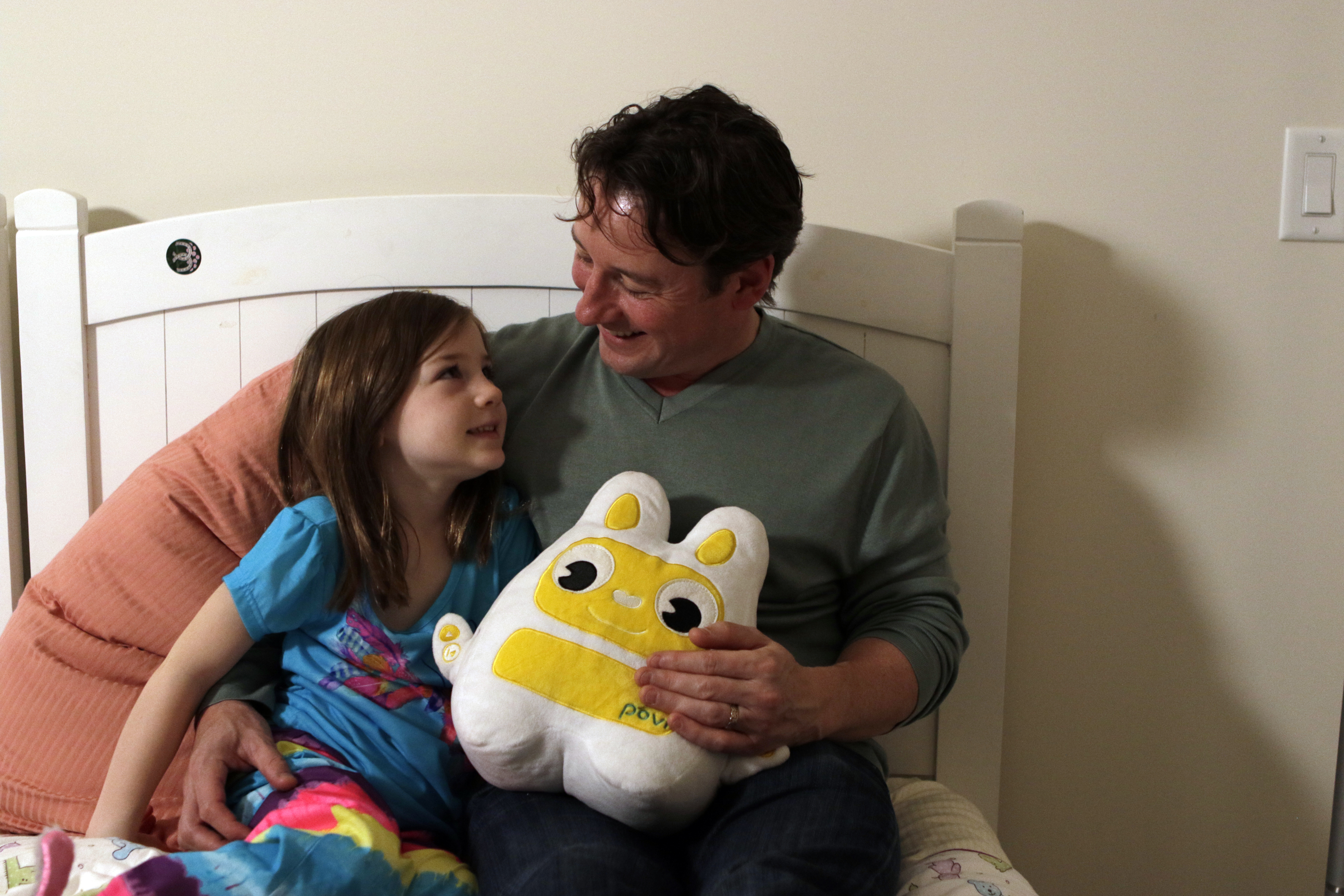 Povi's stories address subjects such as caring, resilience, confidence, motivation, thankfulness and other valuable life skills.   Povi is not designed to be played with alone, but rather always with a parent on hand to discuss the challenges presented and come up with possible solutions with their child.  The concept for this conversation-starting innovation came from Povi founder Seow Lim's own experience with her son. "I always felt that I paid lots of attention to my child's development and was very surprised when a school counselor said, 'Your child is really smart, but he is not happy.' It was so painful to me that I didn't know this about my own son! In the process of transforming my parenting style from Tiger Mom to getting more connected to my child's emotions, I created Povi."
Povi just launched on Kickstarter today, and there is a special incentive to be one of the first to sign up.  The first 2,000 customers to sign up with receive Povi at a discount of just $49, which is 40% off the normal retail price.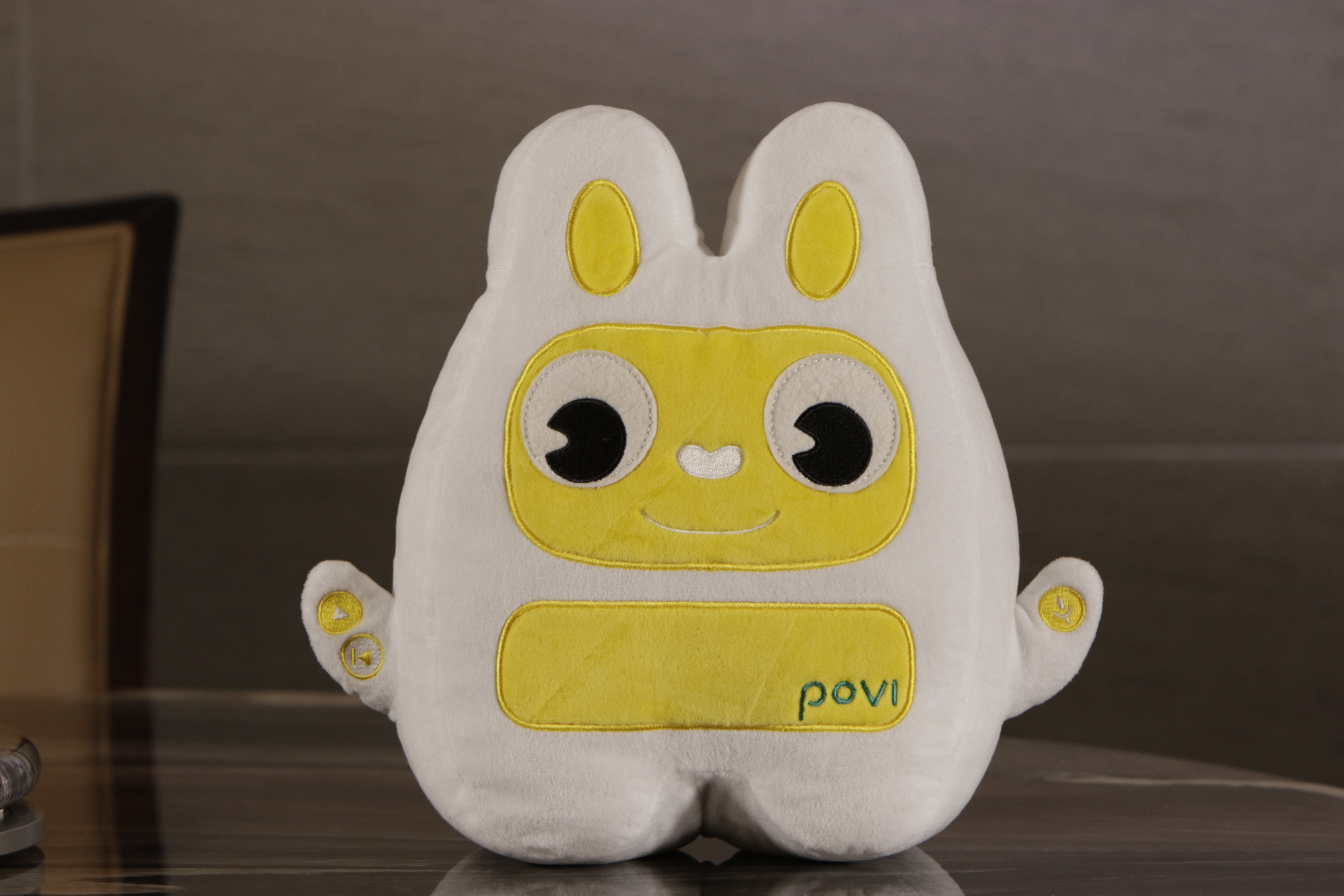 Teaching the ABC's alone is simply not enough for raising a happy and successful child.  Povi comes with 10 pre-downloaded stories and a free app (available for Android or iOS) featuring additional questions parents can ask related to the stories and 20 additional stories that are age appropriate for each individual child. Parents can choose from among three levels for ages 3-4, 5-6 and 7-8. The stories are written and curated by experts including psychologists, teachers and parents.  Sign up for Povi today!
Learn more about Povi:
Website:  http://www.povi.me/
Facebook: https://www.facebook.com/povi.me/?fref=ts
Twitter: https://twitter.com/povi_me
Instagram: https://www.instagram.com/povi_me/