When Little R first started reading, it was reaaaaaaallllly hard to keep him interested. He basically said that he hated reading and avoided it as much as possible. Then came graphic novels (aka comic books). Talk about a turn around!! He loved them and started reading without being encouraged. And it didn't stop there, it just got the ball rolling. Now, less than 2 years later, he loves to read! He will grab a book, curl up in a corner and happily pass an hour diving into a book.
Now there are comic books that can help kids learn science! Keep reading and discover the magic of Manga learning tools!

What is Manga?
It's a style of Japanese comic books and graphic novels, typically aimed at adults as well as children.
Why does it matter? And what does it have to do with learning?
This is a tremendous resource for teaching kids science and all about the human body. Rather than a dry text and diagram textbook, concepts are covered in a story-based format that's also visual, so learners of all kinds have more to glom onto, and it's easier to recall. Sort of like our trusted and true pal Ms. Frizzle of the Magic School Bus, but for a slightly older children depending on the book. Last but certainly not least – it makes learning fun! Imagine if your child requested to re-read a science text book. That's what these amazing books can inspire.
A great place to start is the Survive! Inside the Human Body series – you might even find yourself learning!
Topics covered in this book series about the human body: Human Body (anatomy), Digestive System, Circulatory System, Nervous System, Personal Wellness, Effects of Food on the Body, Medicine & technology, and Genetics.
But there are also advanced topics in this format like the Universe, Physics, Linear Algebra, and more available from Shockingly Awesome Learning on Educents.com.
See inside the books in this cute video:
About the Author
Latest Posts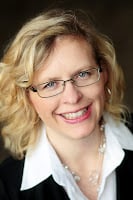 I'm a busy blogger and happy auntie of Little R, who I spend time with several days per week – which ends up being the FAVORITE part of my week! We love to cook together, do crafts, play outside and turn boring errands into fun adventures.