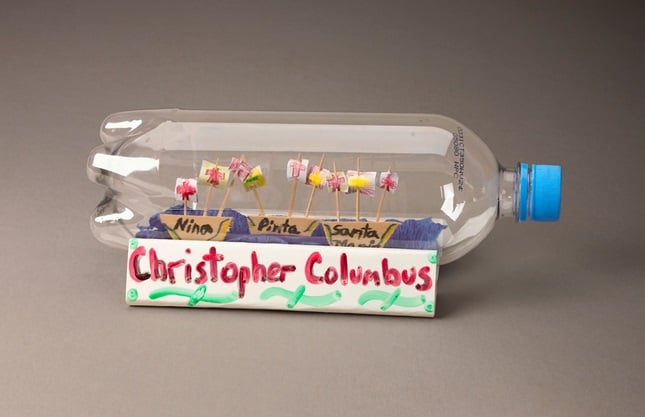 Kids can celebrate Columbus Day by making this easy ship in a bottle craft!
While completing the project, kids can contemplate the bravery needed to be an explorer! Think about getting in a ship and heading where no one else has gone.
Explorers often brought misery to the indigenous people they came upon and their exploits changed the course of history. Learn more about the consequences of their journeys.
This is a fun and easy craft project from Crayola to create a ship in a bottle to celebrate Columbus Day.