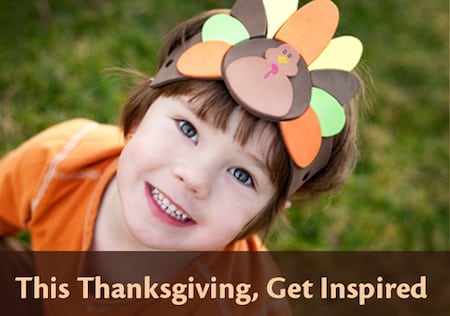 Thanksgiving is almost here and that means the kids will be home for a school for a few days (who has off Wednesday already – we do!) and might be ready to get a bit crafty. Crayola is encouraging families to spend time together making festive decorations for the home and Thanksgiving table. Plus, they want to see what you have been up to by having you share pictures of your creations.
Here are a few ideas to get you started:
Use Crayola's proprietary Model Magic modeling compound to make festive Model Magic turkeys that will add originality to the Thanksgiving table.
Get nostalgic by creating a "talking turkey" centerpiece that includes each family member writing a message of gratitude on paper feathers.
Check out this video to get your creative juices flowing!
For a complete listing of Crayola's Thanksgiving craft ideas, visit www.crayola.com/colorfulthanks for inspiration or vote for your favorite crafts! Additionally, people are encouraged to share their festive creations with Crayola at #ColorfulThanks.