Thanks to Carew Papritz, author of the award-winning inspirational book, The Legacy Letters, for sharing this post with us!
Winter break is fast approaching and the Christmas "kid-giddiness" is starting to fill the air. But the long dark days of Winter are also filling some of us parents with the Grinchian dread of how to not only occupy are little elves but to also keep their minds engaged until the school year starts back up.
Do we just default to our "universal babysitters" (the brainsucking TV and video games), or do we realize the amazing opportunity to give our kids the best Christmas present of all—new traditions. Traditions are a vital part of the legacy we give to our children. Traditions provide history to our lives and the memories that bind families together. In my inspirational book, The Legacy Letters, I realized that the most powerful legacy we can give—and show—our kids is how to live life to the fullest—right now. And that's how our family traditions should be—living in the moment so the moment will last forever.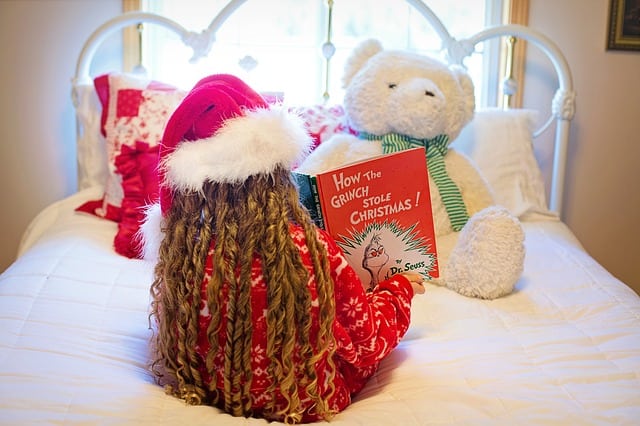 Now if we just utilize our secret Yuletide parenting skills, we can not only create these new traditions, which help to create newer memories, but we also get our "sugarplums" to read and write under the guise of holiday fun. The key to this tradition making is the "gift of participation!" Let our kids discover the joy, beauty, and fun of leading us in these "new" traditions. Enjoy their curiosity and adventure in discovering new ways to create holiday traditions—and memories.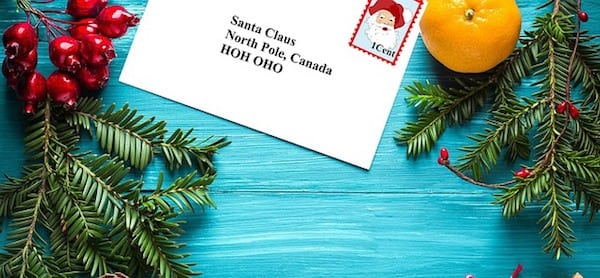 The Classic Holiday Letter to Santa Claus
As a writer, the Santa letter is one of my favorite things to teach. I even have a fun video with kids talking about how to write the "perfect letter to Santa!" Coral your kids around the table with big cup of hot cocoa (and marshmallows), and hand write this classic letter to old St. Nick:
Grab a real piece of paper, a pen, and colored pencil or crayon, and start your letter to Santa by writing on the top, "Dear Santa."
Three simple parts to write a great letter to Santa:
#1—Tell Santa about something good you've done or someone you've helped. (I cleaned my room, or I shared my toys.)
#2—Tell Santa what you'd like for Christmas and remember to say please!
#3—Say something nice to Santa and always say Thank you! ("Thank you, Santa. Have a good day!")
And don't forget to write your name at the end so Santa knows who the letter is from.
If you want a little extra help, watch my Santa letter-writing video with help from a bunch of Santa's elves:
The "Old/New Fashioned" Holiday Thank You Letter
I'm a big believer in "Thank You" letters, especially those during the holidays. Start a new tradition of having your kids write thank you letters for the gifts they received. They don't have to be long. They just need to be written in their own hand. What a great "life and legacy gift" to give your kids. Who doesn't love getting a thank you letter, especially from a child!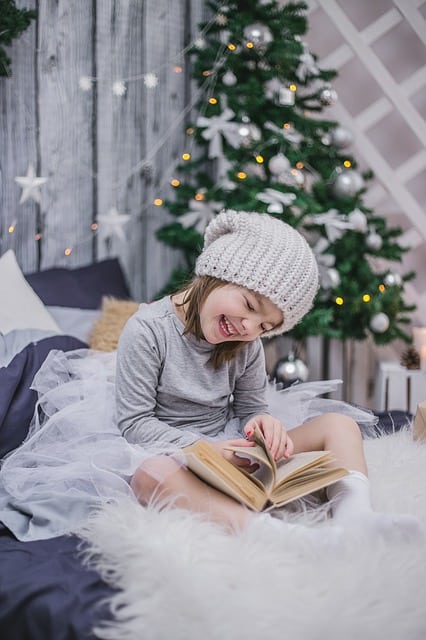 A Book as a Gift? And an Inscription?
Yes, books still are great gifts to give your kids (even if they don't think so). But what about teaching your child to give a book as a gift and then writing something memorable in the book as a personal inscription. Teach them the art of writing a heart-felt inscription that keeps on giving for years and years to come—and someday, when they're older, they'll really appreciate it!
Reading 12 Books for the "12 Days of Christmas!"
Spin the "12 Days of Christmas" on its head by reading the 12 Days of Christmas Books that the kids pick out. (And yes, you can accompany it with the 12 Days of Christmas Movies . . .)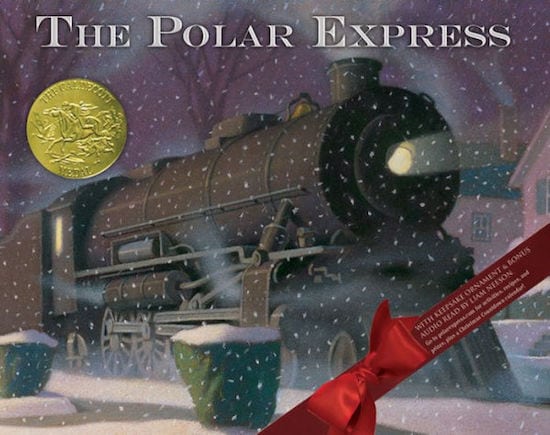 Polar Express—Read it or Watch It?
Ah the great holiday conundrum. I love holiday movies. And I'm sure your kids have seen them all too. But if they can read to you the book before they see the movie, or share the reading, then you give them the joy of reading the book before the seeing the movie.
Try a "Legacy" Holiday Reading
Find passages from your holiday books and them aloud every year. Have each child pick out his or her own favorite passage to read. Maybe you can read the passages on Christmas Eve or at some special time of your choosing.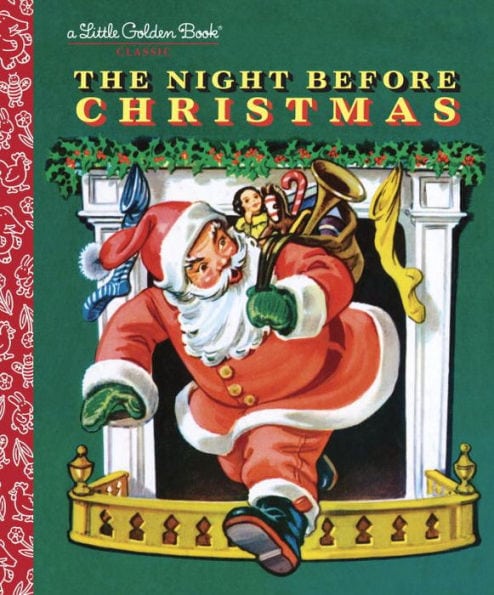 Memorizing the Night Before Christmas!
Simple, fun, and memorable! Kids love to remember this classic poem. Try sharing lines from the poem back and forth. Before you know it, you'll have created a tradition that never grows old and that they can recite for the rest of their lives.
About the Author
Latest Posts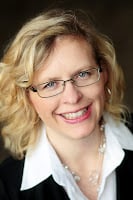 I'm a busy blogger and happy auntie of Little R, who I spend time with several days per week – which ends up being the FAVORITE part of my week! We love to cook together, do crafts, play outside and turn boring errands into fun adventures.