With back-to-school looming in the near future (or for many started already) it's time to think of easy and nutritious lunchbox options, as well as simple grab-and-go alternatives to power the kids as they race from one extracurricular activity to the next.
When considering options, do you consider protein? If so, check out CLIF Kid Zbar Protein. Ideal for lunchboxes, after-school or post-practice snacks, Zbar Protein contributes to kids' daily intake of protein (5g), which is important for growth. And, made with organic whole grains, Zbar Protein offers necessary nutrients that are essential for growing kids but are often lacking in their diets – it is an excellent source of calcium and a good source of fiber, iron, zinc and vitamin D.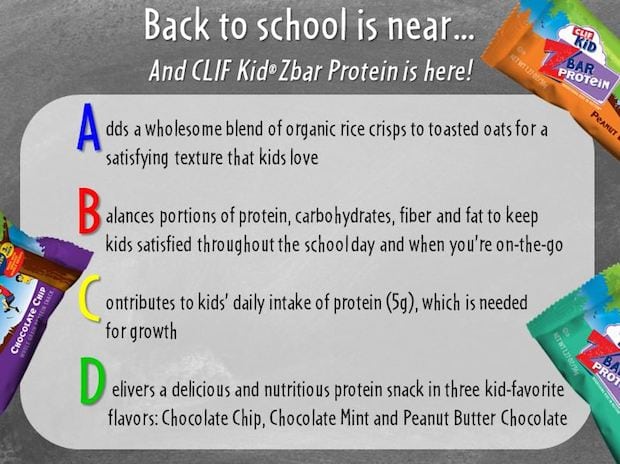 Zbar Protein balances portions of protein, carbohydrates, fiber and fat to keep kids satisfied throughout the schoolday and when you're all running around from place to place. They're also quite yummy in varieties including Chocolate Chip, Peanut Butter Chocolate and Chocolate Mint.

Reader Giveaway: One lucky Jinxy Kids reader will win a box of each flavor of CLIF Kid Zbar Protein. To enter, just complete the entry form below by 11:59pm ET on 9/21/15. Good luck!
CLIF Kid Zbar Protein

About the Author
Latest Posts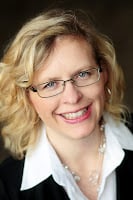 I'm a busy blogger and happy auntie of Little R, who I spend time with several days per week – which ends up being the FAVORITE part of my week! We love to cook together, do crafts, play outside and turn boring errands into fun adventures.