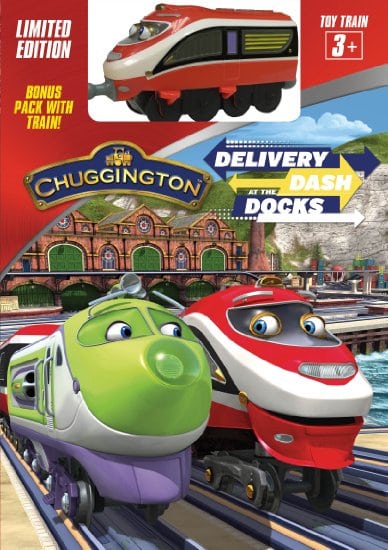 Your little conductors and engineers will have hours of indoor fun with this new DVD now available from Chuggington! The latest Chuggington title from Anchor Bay Entertainment features six fun-fueled adventures from the popular Disney Junior TV series and stars two new characters, Daley and Skipper Stu! The DVD is also available with a special Daley collectible toy train from TOMY™.
In "Delivery Dash at the Docks," Koko is thrilled to be spending the day training with Chuggington's new express delivery engine, Daley. Together they pick up and deliver important packages all around Chuggington, frequenting the bustling docks where Skipper Stu, Chuggington's new Dock Master, is loading and unloading the ship. Through their engaging adventures, Koko, Skipper Stu and all the Chuggers learn the importance of patience, paying careful attention to detail and teamwork!
Episodes:
Delivery Dash at the Docks Special
Sinkhole Rescue
Cormac Patrol
Trainee Camp
Tour Guide Harrison
Delivery Challenge
DVD Bonus Features:
Badge Quest Episodes: Buddy Badge and Follow the Leader
Character Montages: Olwin
Coloring Pages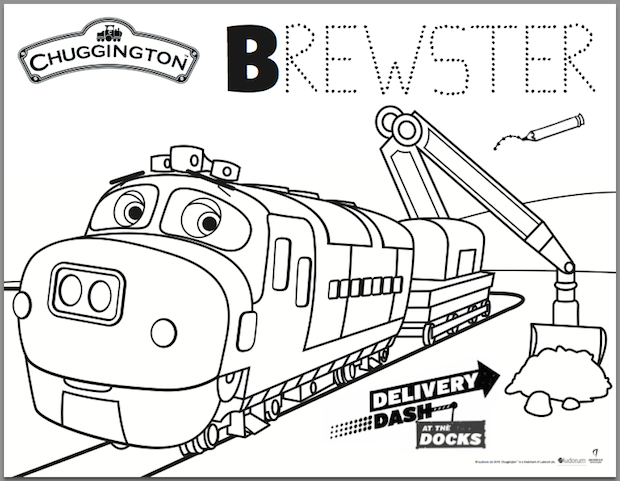 For even more Chuggington fun, we have some fun Koko and Brewster coloring activity pages! Just click below to print!
Chuggington Delivery Dash At The Docks Coloring Page – Brewster
Chuggington Delivery Dash At The Docks Coloring Page – Koko
Reader Giveaway: One lucky Jinxy Kids reader will win a Chuggington Delivery Dash at the Docks DVD. To enter, just complete the entry form below by 11:59pm ET on 3/21/16. Good luck!
Chuggington Delivery Dash at the Docks

About the Author
Latest Posts