It's Shark Week! There are lots of ways to celebrate this week dedicated to sharks and the people who love them! We have a couple of fun and easy to assemble snacks that we have featured over on Thrifty Jinxy.com. Just click on through the photos to get the instructions. These are perfect for a full-on shark party, or just to add some fun to watching shark week with the family at home.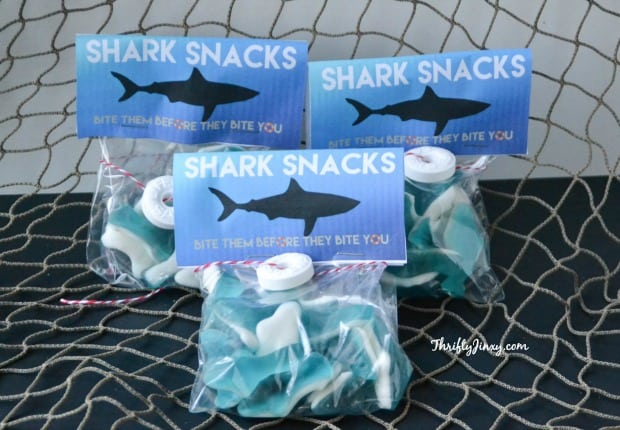 To celebrate sharks, Junior Explorers is offering one lucky winner a free 6-month subscription to their program for kids – that's a $105 value! This giveaway includes Mission Great Barrier Reef, which features the black-tipped reef shark and other amazing marine life.
Junior Explorers is a subscription program that teaches kids, ages 5-12, about wildlife and nature. Every month, kids go on a new mission to a new ecosystem to learn about the animals that live there. Kids receive a monthly kit in the mail which contains fact sheets and cool collectibles that introduce them to the month's ecosystem. A secret code inside the kit unlocks the digital Mission Center where kids learn, play games and solve a nature mystery online. Enter today for your chance to WIN!