Play time is invaluable for children's development. That play time can be enriched with the best in educational toys that get them thinking and teach new skills, concepts and ideas. We love outdoor play during the summer and there is a lot to be gained from that physical activity and free play, but every summer we end up with a lot of days that are either rainy or just too darn hot to play outside. With two of the best new educational toys for summer we can be ready for those days!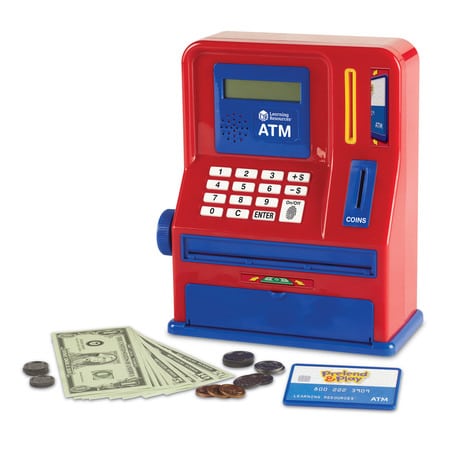 Pretend & Play® Teaching ATM Bank
Playing with the Pretend & Play® Teaching ATM Bank can teach children money skills while they withdraw, deposit, and save money with the electronic ATM bank. It can be used with the included play money or with your own real money as the bank will recognize both play and real coins. It also has a mechanical bill feeder.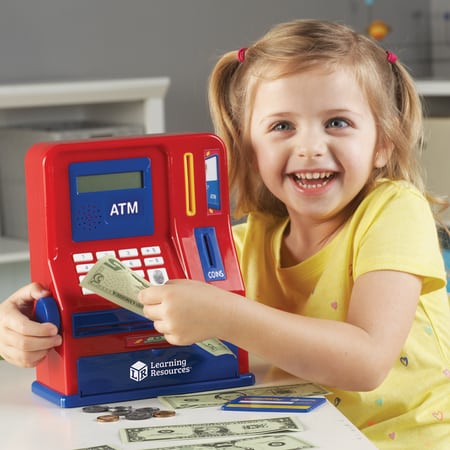 Educational Benefits
Learning Style: Visual, Tactile, Auditory
Skill Development: Imagination, Money skills (coin and bill identification, adding, subtracting, making change, place value), Fine motor skills, Sequential thought,
• Age 3+
• Grade PreK+
MSRP: $39.99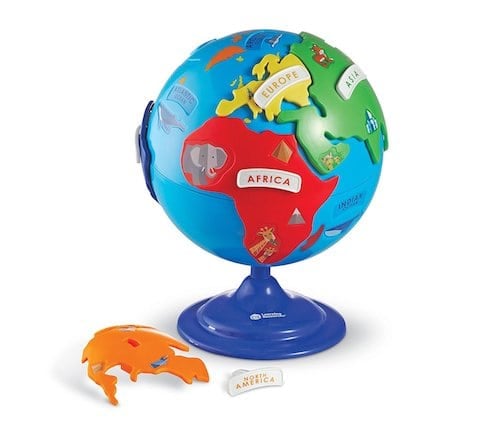 This Puzzle Globe puts a whole new spin on learning basic world geography! The puzzle Globe is designed to help even PreK learners investigate the continents, the oceans, famous landmarks, different kinds of animals, and so much more. The big chunky pieces are designed to match up to holes on the Globe, so it's easier for children to put continents in place. Includes a tough and durable base (with oceans labeled), rotatable Globe, 6 continent puzzle pieces, 6 plastic continent labels, and blank label stickers.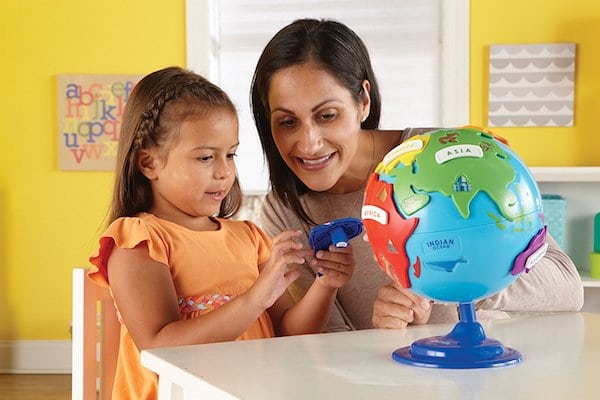 Educational Benefits:
A fun, engaging way to encourage children as young as 3 to learn geography

Challenging puzzle will keep kids engaged and playing over and over again

Teaches continent names, the oceans, famous landmarks, and more!

Globe rotates on its sturdy base
Age range: 3+ years
MSRP: $29.99
Enter our reader giveaway HERE!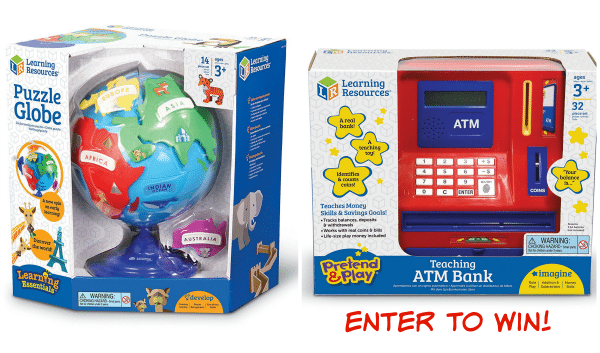 About the Author
Latest Posts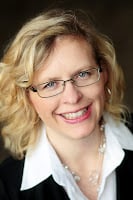 I'm a busy blogger and happy auntie of Little R, who I spend time with several days per week – which ends up being the FAVORITE part of my week! We love to cook together, do crafts, play outside and turn boring errands into fun adventures.